The new Volkswagen ID 4 will be unveiled tomorrow (Wednesday 23 September), and the firm has continued its build-up to the reveal by showcasing the new IQ Light technology it will offer.
The electric compact SUV, which recently went into production in Zwickau, Germany, is the second machine built on the Volkswagen Group's MEB electric platform, following the recently launched Volkswagen ID 3 family hatchback.
Autocar first drive: 2020 Volkswagen ID 4 prototype
Volkswagen says the ID 4 has been designed with a "powerful and sporty, but simultaneously also likeable character", which the new lighting plays a major part in. The large LED headlights at the front of the car are intended to give the ID 4 character, while the rear light clusters feature a '3D effect', with the brake lights designed in an X shape.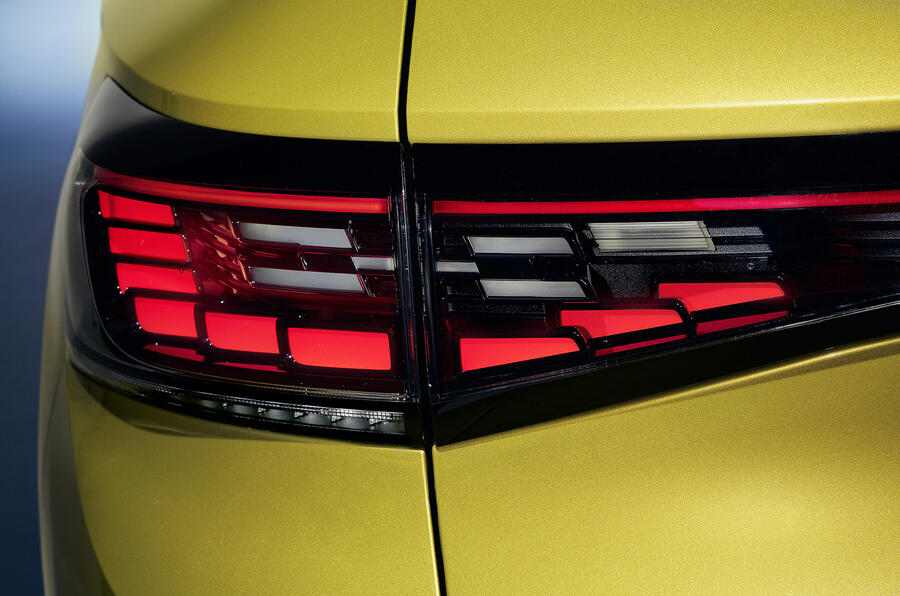 The IQ LED matrix headlight system, which features 11 individual LEDs that can be individually operated to control the direction of the lighting, will be offered as an option on the ID 4.
The headlight images are the latest in a series of ID 4 teasers, following a series of sketches showing the general design of the car.
The design of the ID 4, which was first seen as the ID Crozz concept, is based on the ID 3, with Volkswagen Group design chief Klaus Zyciora describing it as "clean, flowing and powerful". He added that the mix of gentle surfaces with clear edges was intended to make it to look "as if shaped by the wind itself".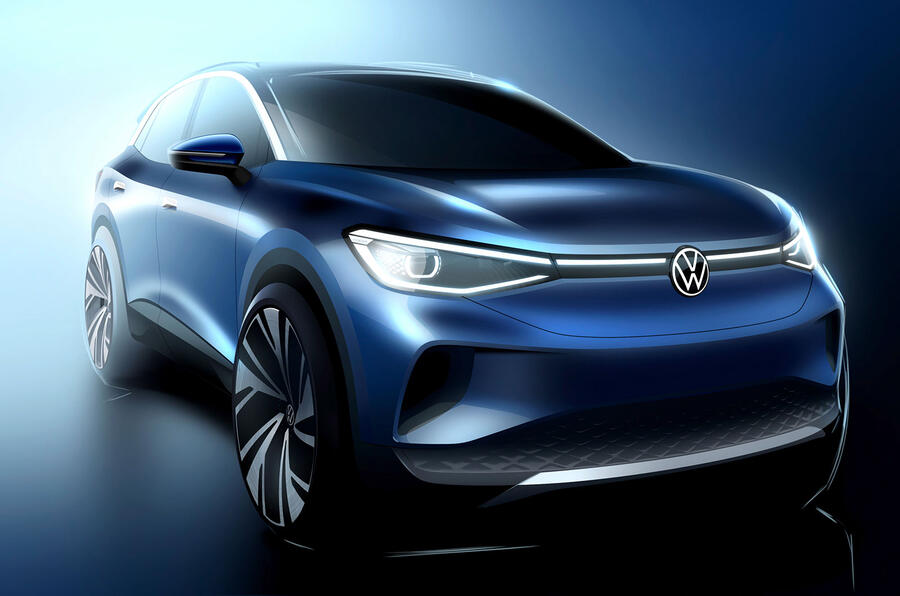 Zyciora said aerodynamic efficiency was a key factory in the ID 4's design, in order to maximise its range. Volkswagen says the machine will have a drag coefficient of 0.28, making it substantially more efficient than most SUVs. "The electric design evolution of the ID 4 also means that we have focused very strongly on the aerodynamics," said Zyciora.
The emphasis on aerodynamic efficiency resulted in the ID 4's flowing shape, with Volkswagen saying the rear of the car has been "significantly drawn in" to maximise this. There's also a large roof spoiler and the bodies of the rear light clusters have been designed to help ensure that airflow at the rear of the car is cleanly separated.