Leicester-based sports car manufacturer Ultima has revealed the new RS supercar, its fastest road-legal model yet and featuring up to 1200bhp.
Based on the firm's limited-run Evolution, the RS gains a number of modifications and enhancements to the powertrain, bodywork and chassis to maximise performance. 
The gel-coated bodywork of the RS has been designed with a strong emphasis on functionality. A 1780mm rear wing works alongside carbonfibre front and rear splitters and wheel-arch vents to enhance downforce, aerodynamic performance and engine cooling, while the new model's cabin has been subtly reshaped to reduce frontal area.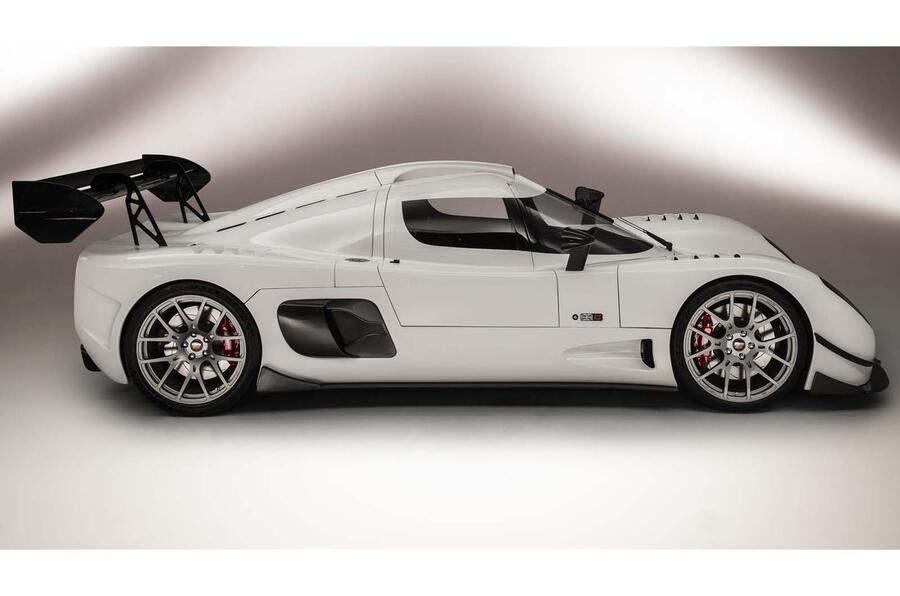 There are three powertrain options, each taken from Chevrolet's range of Euro 6-compliant V8 engines. Entry-level models are powered by the 480bhp LT1, capable of 0-60mph in 3.3sec and more than 180mph. The more powerful LT4 unit packs 650bhp and will take the RS to around 210mph. 
The flagship 800bhp supercharged LT5 unit produces 800bhp in standard form, but can be tuned to offer up to 1200bhp, which the company says gives the 930kg RS "the potential to outrun every other road-going hypercar on the planet". In this form, Ultima says the RS will sprint from 0-60mph in 2.3sec and can exceed 250mph. 
Power is fed through a six-speed manual Porsche gearbox, with the company stating that a PDK unit would not be "in keeping with the ethos of an Ultima". 
The RS sits atop Ultima's own 19in lightweight wheels, which are wrapped in high-performance Michelin tyres. 
Stopping power comes from a set of 322mm AP vented discs as standard, but optional 362mm AP grooved units and upgraded six-piston calipers can take the RS from 100mph-0 in 3.3sec, 0.47sec quicker than the McLaren Senna performed in our tests last year.