The new Subaru Impreza e-Boxer hybrid has been revealed at an event in northern Finland.
The hatchback shares its petrol-electric powertrain with the recently launched Subaru XV e-Boxer and Subaru Forester e-Boxer SUV models. Its introduction is part of a minor facelift for the Impreza that also includes revised headlights and tail-lights (which now have a blanked-out panel in the centre) new bumpers and new ten-spoke alloy wheels.
The car's safety systems have also been upgraded: along with the existing forward-facing Eyesight camera system, the Impreza now also gets a low-set front camera for peering out of busy junctions and automatic emergency braking when reversing.
As far as technical specifications are concerned, the powertrain is unchanged from the XV and Forester. It uses the same 148bhp (at 5600rpm) flat-four petrol engine and 12.3kW electric motor, sandwiched between the engine and Subaru's Lineartronic CVT.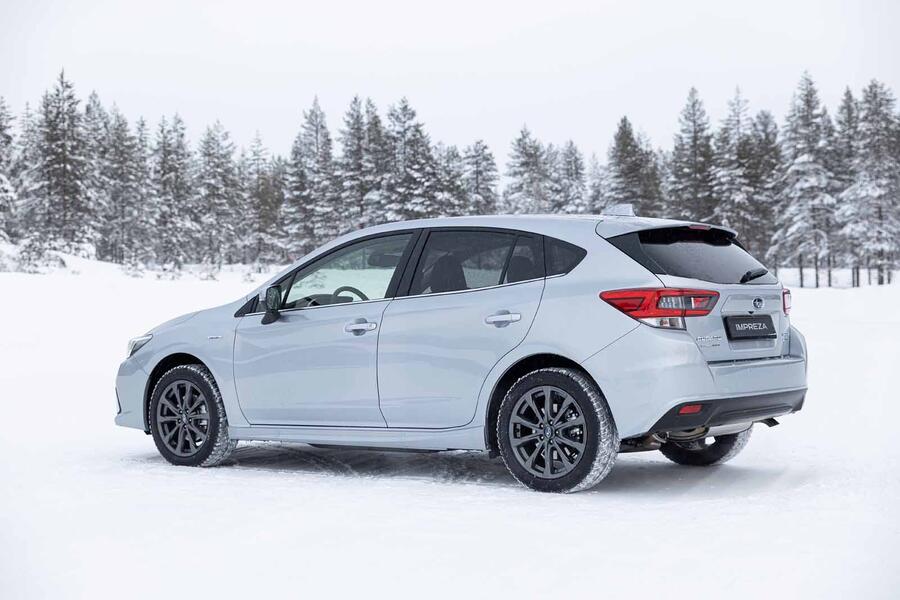 Unlike the old 1.6-litre petrol Impreza, the e-Boxer gets shift paddles that allow the driver to select six preset 'fixed' ratios within the CVT. This being a Subaru, it almost goes without saying that it drives through a symmetrical four-wheel drive system.
With the Impreza becoming the third hybrid in Subaru's line-up, it's something of a statement of intent for the Japanese company in Europe. Despite having vastly more customers in the US than it does this side of the Atlantic (just 32,299 Europeans bought a Subaru in 2019), Subaru says it has no intention of pulling out of what looks to be a difficult market in the next few years.
Speaking to Autocar, Subaru's European general manager for sales and marketing, David Dello Stritto, said: "We have a new direction for the brand in Europe. To be honest, we've been resting on our rallying reputation for too long. We are in the process of bringing the product to Europe that will allow us to stay in Europe.