Rolls-Royce has produced 55 versions of its Wraith called the Luminary Collection that feature a bespoke list of features, including a new shooting star headliner.
Building on the starlight headliner already offered by Rolls-Royce, the shooting star illumination can be switched on via the touch of a button. The 1340 fibre optic lights illuminate eight shooting stars at random.
The stars form one part of the cabin's lighting, which also includes new illuminated wood, the first time such a feature has been included in a car. The Tudor Oak wood is sourced from the Czech Republic and has been selected for its depth of colour and the dense grain structure.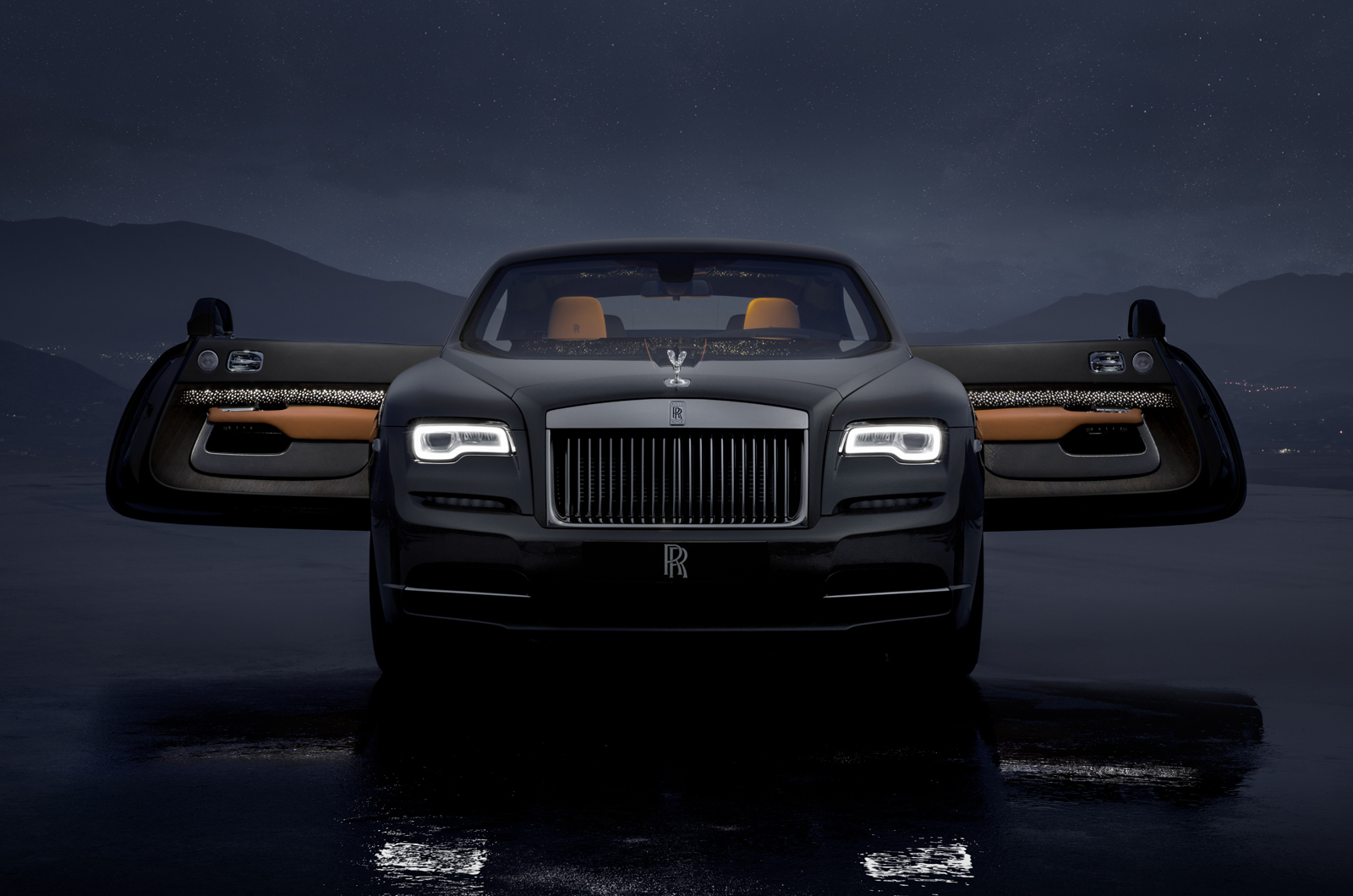 Handwoven stainless steel fabric that's as thin as 0.08mm is also featured on the transmission tunnel and door panels, while the seats come wrapped in tan and anthracite leather. Buyers can specify a Seashell coloured leather in the rear if they prefer.