To mark the final year of the current-generation Rolls-Royce Rolls-Royce Phantom's production, 50 bespoke Phantom Zeniths are being built and sold to invited buyers - such as luxury car collectors.
The Zenith models are available in coupé or drophead coupé form, and are being custom built to each buyer's specifications, with a few additional features that are unique to Zenith cars.
These include a new glass shelf for the rear tailgate, a larger champagne fridge – big enough to hold two bottles – and a bespoke version of Rolls-Royce's picnic hamper.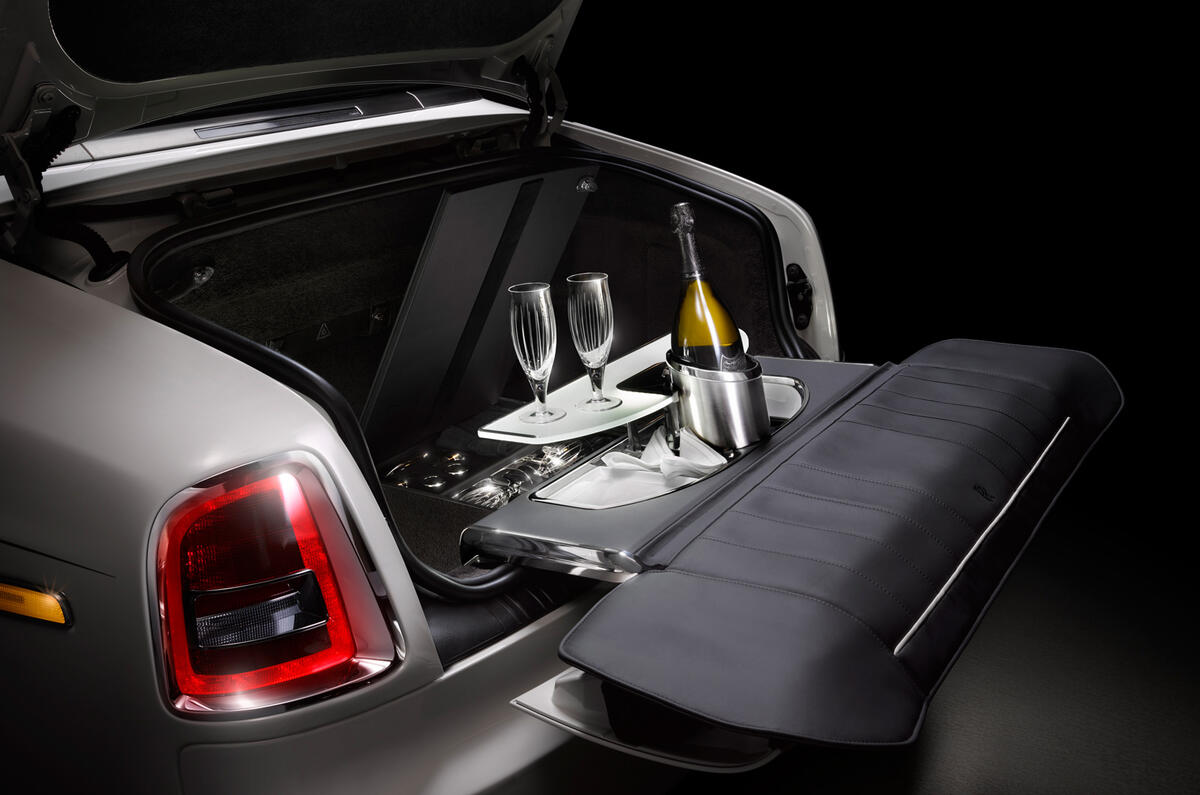 There are also badges in the cabin signifying each car's build number, and a 'Best English Blacking' finish (a technique often applied to fine gun-making) on the dashboard's surroundings.
Rolls-Royce will also add a piece of metal from the soon-to-be decommissioned Phantom production line to the cars' cabins, each with its own unique coordinates to signify where it was located in the car maker's Goodwood factory.
Other unique features include a brushed steel speedometer and front seats which are wrapped in lighter coloured leather than those in the rear. The car's so-called 'starlight headliner' - a constellation of small lights across the cabin roof - also features a unique design, which illuminates the driver and front passenger with more light than those in the rear.