Renault has opened order books for its Renault Scenic and Renault Grand Scenic Hybrid Assist models, which join their respective ranges with the most efficient drivetrain on offer.
Mating the dCi 110 1.5-litre diesel engine to an electric motor producing 10kW (13bhp), the two models are claimed to return up to 80.7mpg combined and emit 94g/km of CO2.
This beats the non-hybrid dCi 110's economy by 8.3mpg and undercuts its CO2 by 6g/km.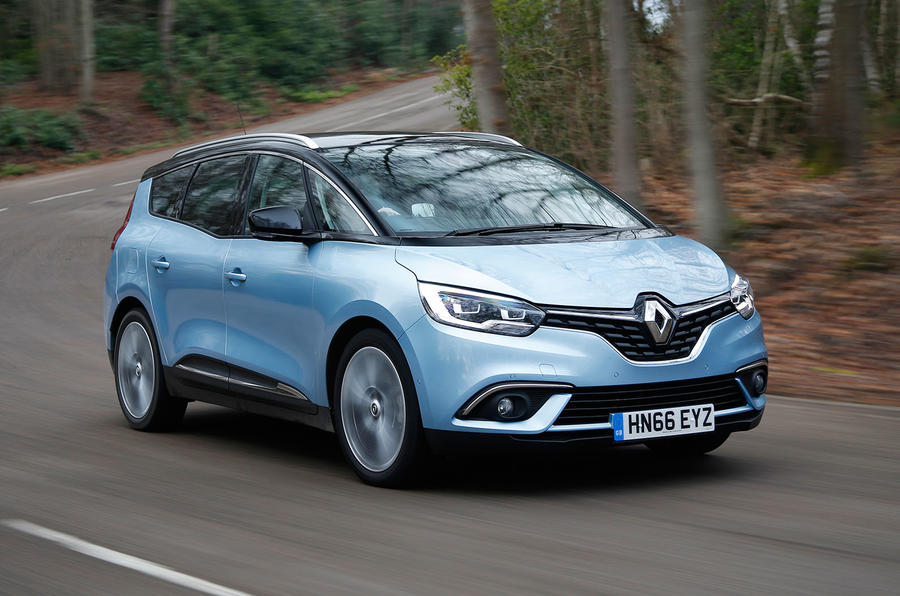 The Hybrid Assist system is Renault's first in a production car. It uses a 48-volt 150Wh battery that is located under the rear seats of the Scenic or in the spare wheel well housing of the Grand Scenic.
Alongside its efficiency improvements, it also boosts performance, with Renault claiming that the drivetrain has noticeably more torque than the non-hybrid diesel from 1000rpm. It offers up to 52lb ft of torque over the pure combustion engine dCi 110 Scenic.
2016 Renault Scenic TCe 130 Signature Nav review
The system can also recover energy during deceleration via its Motor Generation Unit, which it stores in the battery for use during acceleration.