As another lorry overtakes our car approaching a blind corner on a sleet-covered single carriageway, it strikes me that this is the most ridiculous car journey I've ever known anyone to undertake.
"Sometimes it's like we're still in Mumbai," says the driver with a wry smile. It feels like we're hurtling along at some lick. The car is shaking a lot, it's incredibly loud and the single wiper is manically working in vain to clear the windscreen of sleet. But a glance at the digital speedo shows we're barely touching the road's speed limit of 55mph.
The driver is Rahul Kakar, Autocar India's chief road tester, and the car in which we're limply chopping through Arctic-like Estonian roads is one of the cheapest new cars you can buy anywhere. So far, it has covered 9500 miles of an 11,000-mile journey halfway around the world.
Designed by the French and built in India, the Renault Kwid has a starting price of just £3000 and this particular car is being driven from India Gate in Delhi to the Arc de Triomphe in Paris, the spiritual home city of its maker, by Autocar India to put it through the toughest possible test of endurance possible.
If you think that sounds ridiculous, you're right. Crossing two continents in the depths of winter in a car that costs the same as a set of 20in wheels on a Ferrari 488 Spider is like climbing Mount Kilimanjaro in flip-flops. And when an invitation arrived to join Autocar India for the final leg of the journey from Tallinn to Paris, I couldn't wait to join them. But last night in Tallinn, when I met my new travel companions, who were weary and quiet after a month on the road and had been victims of a four-hour hold-up for questioning at the Russian border, the enormity of the task dawned. This won't be a sightseeing trip around Europe.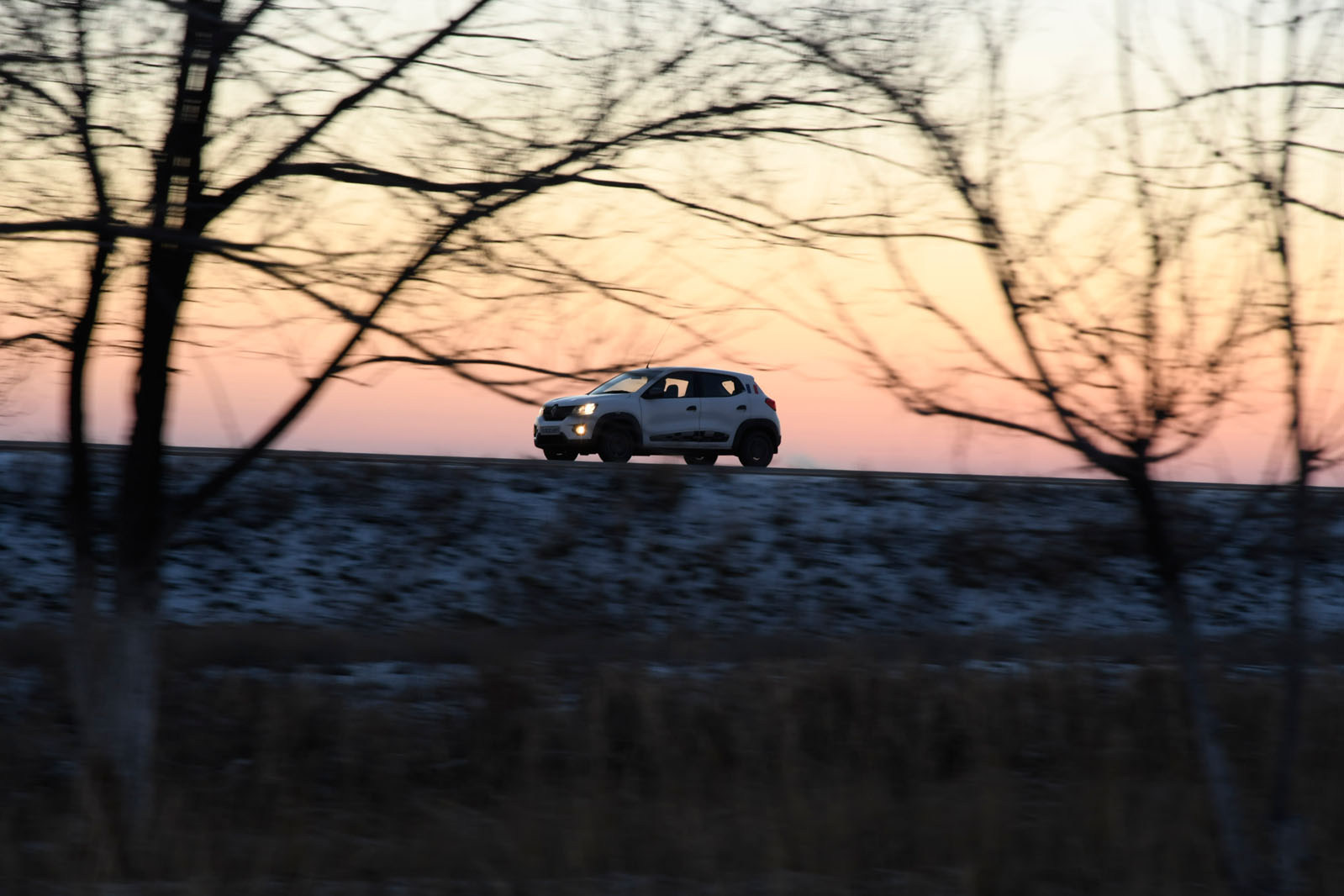 Having had a 6am breakfast, we're now on a single carriageway taking us to Lithuania for an overnight stop, but our sat-nav says we have another nine hours on the road.
Various members of the Autocar India team have helped along the way, but it has been a very small-scale operation given the size of the task, and just four of the team are with me now. Videographer Mritunjay Chakraborty has been chronicling the trip for the Autocar India TV show since the start in Delhi five weeks ago. He was a vegetarian before the trip started, but 10 days of relentless work through China fuelled only by egg fried rice has turned him into a carnivore. Photographer Ashley Baxter joined the team in Kazakhstan around a month in, taking over from Kuldeep Chaudhari, and 22-year-old Jay Patil has driven the support car – a Renault Duster (Dacia doesn't exist in India) – almost the entire way. Before this trip, he'd never been outside of India.