A military jeep that can do 100mph on desert sand and out-accelerate many family cars has been built by a UK test facility that provides development and consultancy services to vehicle manufacturers.
Called the RIV, which stands for Rapid Intervention Vehicle, it is the work of Horiba-MIRA. Without being based on any pre-existing vehicle, it took the Warwickshire-based company just 12 months to design and build it from scratch.
The RIV was commissioned by NIMR, a military vehicle manufacturer based in the United Arab Emirates, to a challenging brief: to design and build a high-performance vehicle for use in the desert by UAE special forces, for rapid insertion into dangerous areas via Chinook helicopter.
The RIV can carry four heavily armed soldiers each weighing around 120kg. Much of the body and structure is fabricated steel, but the wings and bonnet are composite. It has a spaceframe chassis, short entry and departure angles for 36-degree dune gradients and a flat floor to minimise the risk of becoming grounded on dunes. The independent, variable-height, long-travel suspension has a maximum 300mm ground clearance, but can be lowered to 120mm to make it easier to load the vehicle onto a Chinook. The suspension features Horstman hydrostruts. They're filled with fluid and nitrogen which become firmer as they get hotter, in the process alerting the driver to potential overheating issues. To tune its wheels for different surface conditions the RIV has an onboard tyre inflation system.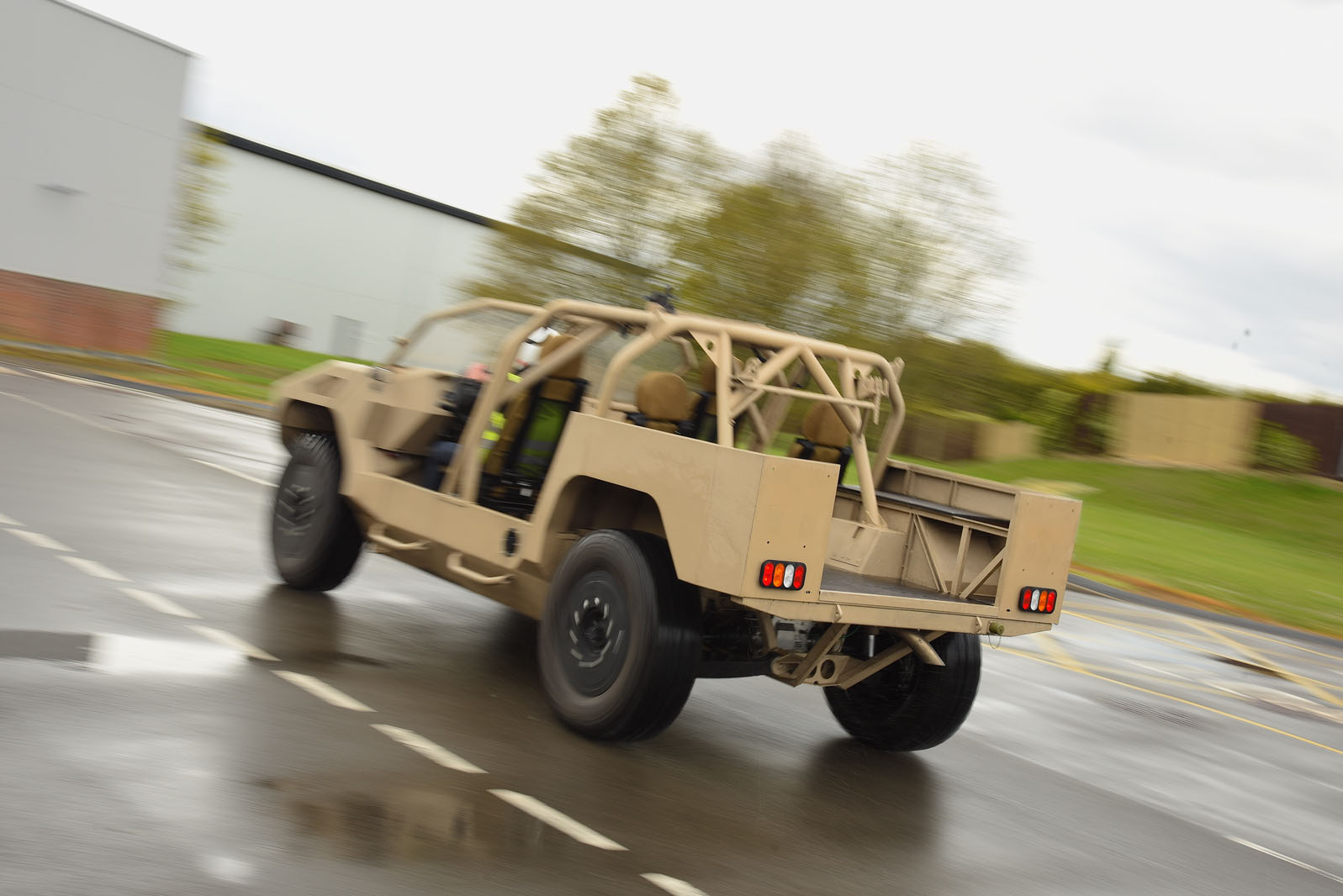 Power is provided by an uprated version of the 3.0-litre V6 diesel found in the Maserati Ghibli. It produces 296bhp and 443lb ft, and drives the RIV's four wheels via a ZF eightspeed automatic gearbox, Torsen T2R torque-sensing differentials and a transfer 'box with a lockable diff. All can withstand desert temperatures of up to 55deg C.
Despite weighing 4000kg the RIV can do 0-62mph in 10.5sec on the way to a maximum speed of 100mph, with or without windscreen. As it accelerates, the RIV's aerodynamically styled body guides sand over the top of the vehicle to avoid clogging the interior. Winglets at the front reduce drag around the wheels. At 62mph, it will cover about 600 miles on a tank of fuel.