The success of the Cayman GT4 was the spark for Porsche's GT arm to create the 911 GT3 Touring package.
"The GT4 showed us there was demand for a pure driving Porsche with a manual gearbox," said Porsche's head of GT, Frank Walliser. "This theme of 'pure and simple' is a success in other fields too, like scrambler motorbikes and single-speed bicycles. People like simplicity."
The £112k GT3 Touring Pack is on sale now with first UK deliveries expected in January next year. The model is not limited in production numbers and Porsche is keen to point out that, unlike other GT models such as the 911R, there is no allocation to sell out.
"Buyers just need to get a regular slot on the [GT3] production line. It's not a limited-run car," said a Porsche GB spokesman. Porsche is unlikely to apply the theme of a more focused driver's car to lesser-powered 911 models.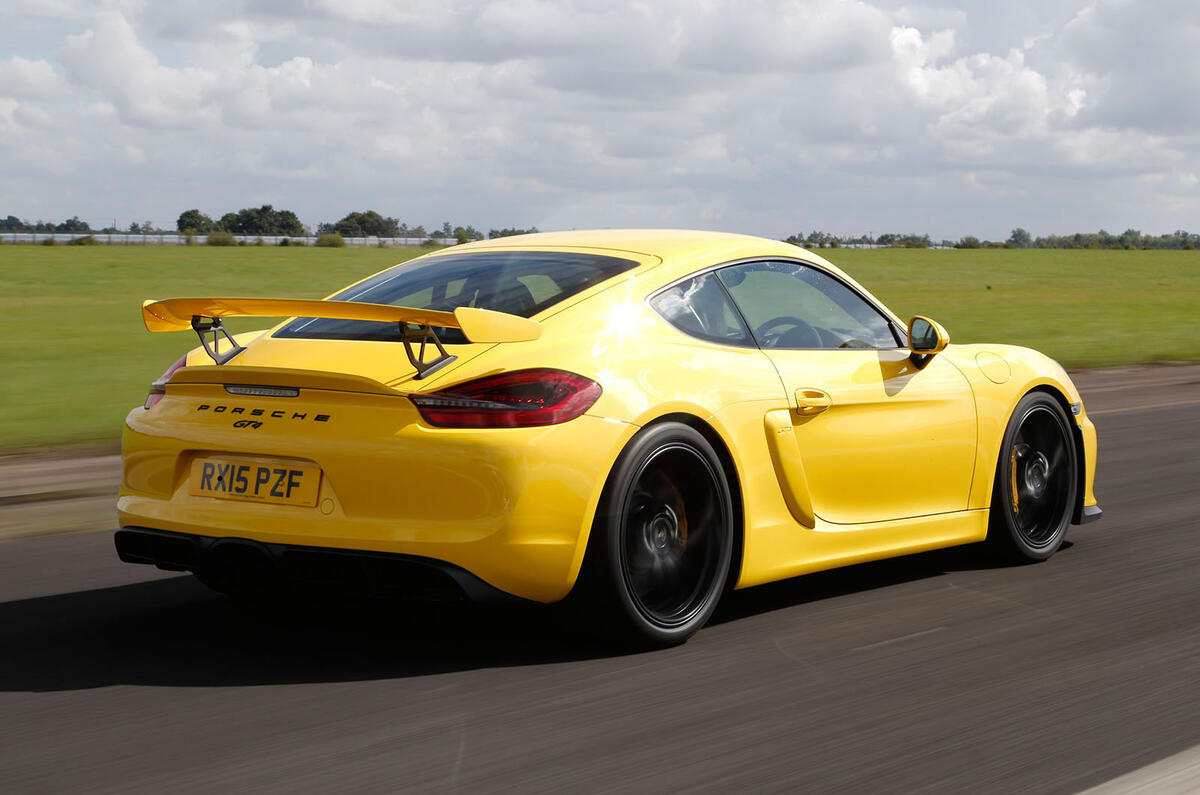 "It doesn't really work, because of the investment," said Walliser. "A GT car drives like it does because all the suspension components are changed. And the investment has to be recouped with the price. You can't downsize the idea of a GT car."
Porsche provided further evidence that a successor to the GT4, the 380bhp Cayman, will also have six cylinders.
Since the GT4 was launched in 2015, Porsche has dropped six-cylinder engines from the Boxster/Cayman in favour of four-cylinder turbo engines.
Porsche is understood to be "very close" to making a decision to go ahead with a successor to the GT4.
Although company insiders won't confirm that power will come from a six-cylinder unit, Walliser said: "We won't do a performance four-cylinder."
A performance 718 Cayman also defines the lower limit for GT cars in the Porsche range. "We wont go lower than a GT4," added Walliser.