Porsche is reportedly developing a more powerful version of the 911 GT3 RS, with a bored-out version of its rear-mounted engine rumoured to be capable of producing 518bhp.
The 4.0-litre engine of the current RS runs a 102x81.5mm bore and stroke, making it the largest six-cylinder boxer to make production. But insiders are now claiming the engine in a more potent RS would be 4.2 litres in capacity, pushing the engine's stroke up to 85.1mm.
RUF has already demonstrated the flat six's potential for a larger capacity with its 964 911-based SCR 4.2, which was first demonstrated at this year's Geneva motor show. That car features a water-cooled 4.2-litre flat six that produces 518bhp at 8370rpm and 369lb ft of torque at 5820rpm.
This is substantially more than the 4.0-litre engine of the current RS, which offers 493bhp at 8250rpm and 339lb ft of torque at 6250rpm.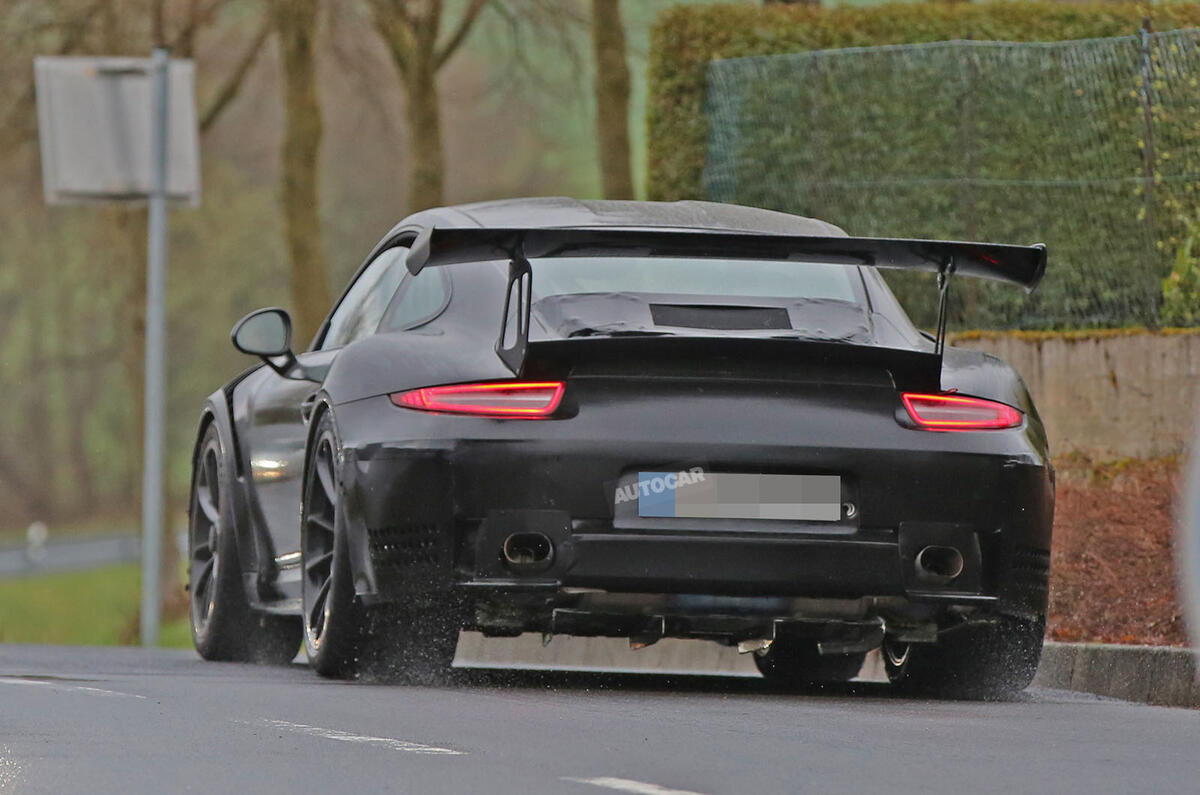 Insiders say the RUF unit previews what's to come from Porsche, and a more potent GT3 RS would seem like the most likely candidate to run such an engine.
Spy photographers have recently spotted a development GT3 RS in Germany running with different bumpers, enlarged air intakes and a new exhaust system. It featured a longer rear diffuser that extended further under the car, similar to the one featured on the 911 R, suggesting it has been designed to produce more downforce than the current RS.
When asked if this car was a 4.2-litre GT3 RS, Porsche declined to comment, instead saying that it is always testing cars with different specifications as part of its ongoing development processes.
But Porsche is well known for launching more powerful versions of existing cars through a model's life cycle, and a facelifted version of the current 911 GT3 is already on its way. The next-generation 911 isn't due to be released until 2018, so it's certainly plausible for Porsche to produce an even faster GT3 RS.
It's not like it wouldn't sell well…