Porsche will lay the foundations for the electrification of the 911 with an advanced new GT2 RS Hybrid – a model that will be the most powerful and fastest-accelerating road-going variant of the iconic sports car yet, according to company insiders.
Due in 2026, the top-of-the-line, limited-run Porsche 911, which is expected to cost upwards of £250,000, is being engineered with a newly developed hybrid drivetrain that will target "more than 700bhp".
This will be achieved using tech originally developed by Porsche Motorsport for the Le Mans 24 Hours-winning 919 Hybrid and further developed for its successor, the recently unveiled 963 LMDh racer.
The new petrol-electric drivetrain is envisaged to be launched in the Porsche 911 GT2 RS before being offered in other, less extreme 911 models by the end of the decade.
Contrary to earlier speculation that the 911 would get a plug-in hybrid system similar to that in the Porsche Cayenne and Porsche Panamera, Autocar can confirm that Porsche's new 911 drivetrain is based around a mild-hybrid system, with an electric motor boosting the internal combustion engine.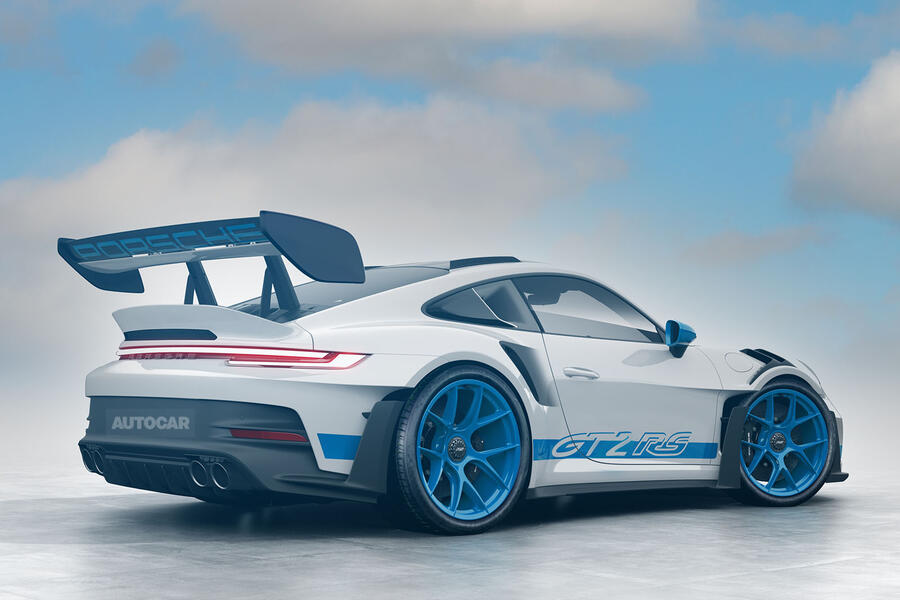 The system is described as being "even more advanced" than what has been created for the new LMDh car: a 630bhp turbocharged 4.6-litre V8 petrol engine supported by a 67bhp Bosch electric motor that's activated above 80mph.
The Porsche 911 Turbo acts as the basis for the new GT2 RS, with its twin-turbocharged 3.8-litre flat six engine being supplemented by a battery like that used by the 919 Hybrid.
How the production car will be set up underneath hasn't yet been detailed. However, 911 Turbo prototypes fitted with the new mild-hybrid drivetrain have received a gearbox-mounted electric motor and air-cooled lithium ion battery positioned low down behind the front seats. The production car will have the battery behind the rear seats for a 39:61 weight balance.