Automobili Pininfarina will follow its electric hypercar, the PF0, with three SUVs, of which the most powerful one - codenamed PF1 - will rival the Lamborghini Urus.
As first reported by our sister site Autocar India, development work on the PF1 SUV has already begun back in the Mahindra-owned car maker's headquarters in Munich. "Work has started on the PF1 and right now, we are in the process of finalising the design, which again is being done by Pininfarina," said Pawan Goenka, MD of the Mahindra and Mahindra group.
Pininfarina had previously confirmed that it will use powertrain and battery technology supplied by electric hypercar maker Rimac in the PF0. However, Autocar India has confirmed that Automobili Pininfarina is instead looking to partner with Rivian, an electric vehicle maker and automotive technology company based in the US, for the underpinnings of its SUVs. Rivian Automotive will provide the 'skateboard' platform for the company's all-electric SUV models that will follow the PF0.
Rivian, which has been developing EV platforms for several years without going public, recently launched its first production models at the LA motor show - the R1S SUV and R1T pick-up truck. Rivian officials at the show did not confirm the news about its partnership with Pininfarina but did state that the company had been in talks with Mahindra. Since this news broke, Rivian sources have said that while it is in discussions with several partners about using its technology, it has yet to enter into any formal business arrangement with another company.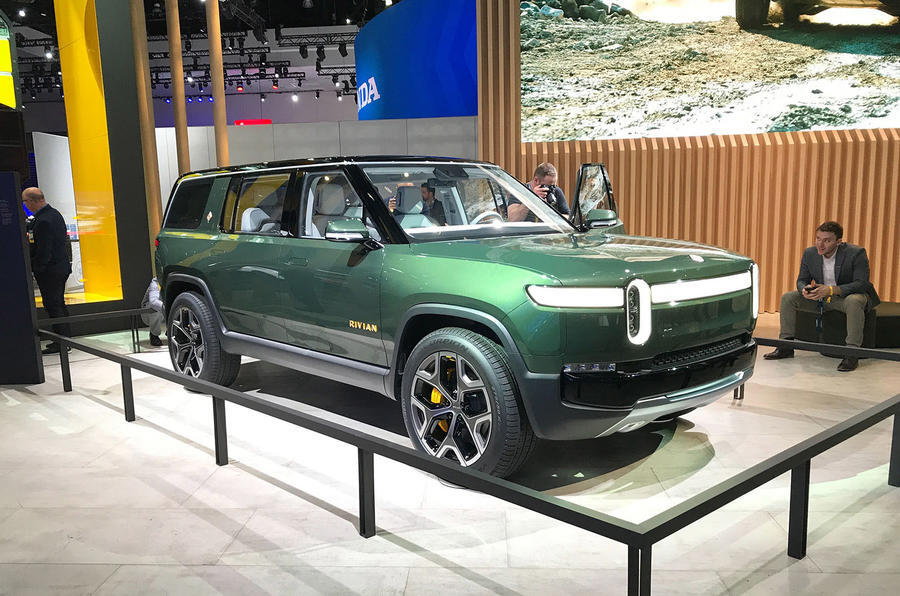 The Rivian R1S and R1T are designed to be capable on- and off-road and develop around 750bhp from electric motors at each wheel. The company says the vehicles will be semi-autonomous and will be offered with three battery packs delivering differing driving ranges, with the maximum being around 640km.