The Opel Manta A, one of the defining sports coupés of the 1970s, has been reborn by its maker as a tech-rich resto-mod with an all-electric powertrain.
The rear-driven two-door, now called the Manta GSe Elektromod, has been electrified and updated to show the brand's "commitment to emissions-free mobility for a very desirable, sustainable future," according to CEO Michael Lohscheller.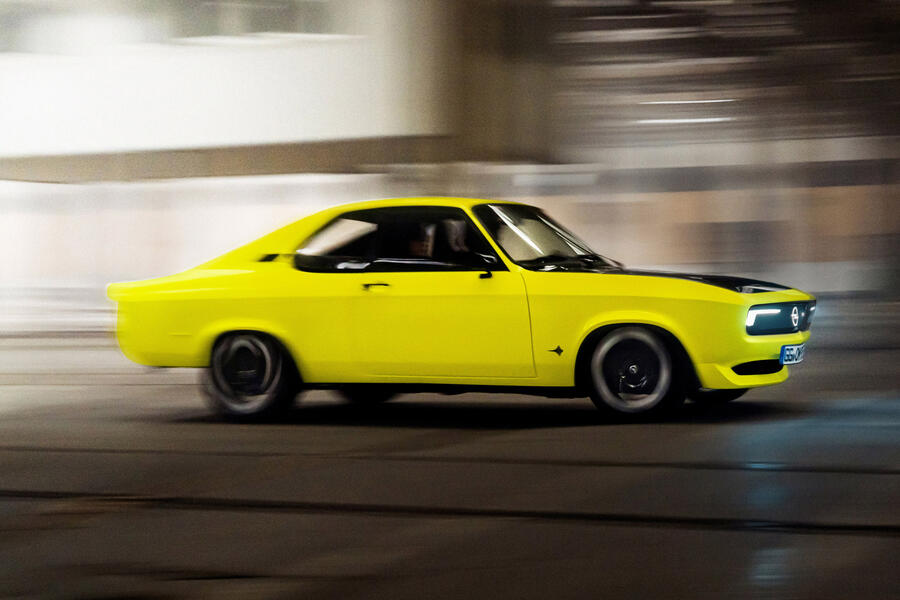 The original car's petrol four-cylinder has been swapped out for an electric motor producing 145bhp and 188lb ft, making it not only more powerful than any original-specification Manta A, but also the most powerful battery-electric car in Opel's stable.
A 31kWh battery pack, smaller than that found in the Vauxhall Corsa-e and Mokka-E, offers a claimed range of 124 miles, and like its production counterparts can be charged via regenerative braking - though a four-hour top-up is possible courtesy of a 9.0kW inbuilt charger.
Most notable is that the Manta still sends its power to the rear axle through a manual gearbox, unlike any EV currently in series production. Drivers have "the choice of manually shifting the original four-speed gearbox or simply engaging fourth gear and then driving automatically".