Audi is working on an S8 version of its flagship saloon that will be powered by the 535bhp V8 engine of the Panamera Turbo.
Caught testing at the Nürburgring, the A8 performance variant will use the latest turbocharged 4.0 TFSI engine to produce 22bhp more than its predecessor. It may not reach the 603bhp firepower on offer from the similarly luxurious Mercedes-AMG S63, but expect straight-line performance to be class-leading.
The previous version of the plush four-door already had the straight-line performance to worry hardened sports cars, hitting 62mph in 4.1sec. The new car could therefore slip beneath the four-second barrier.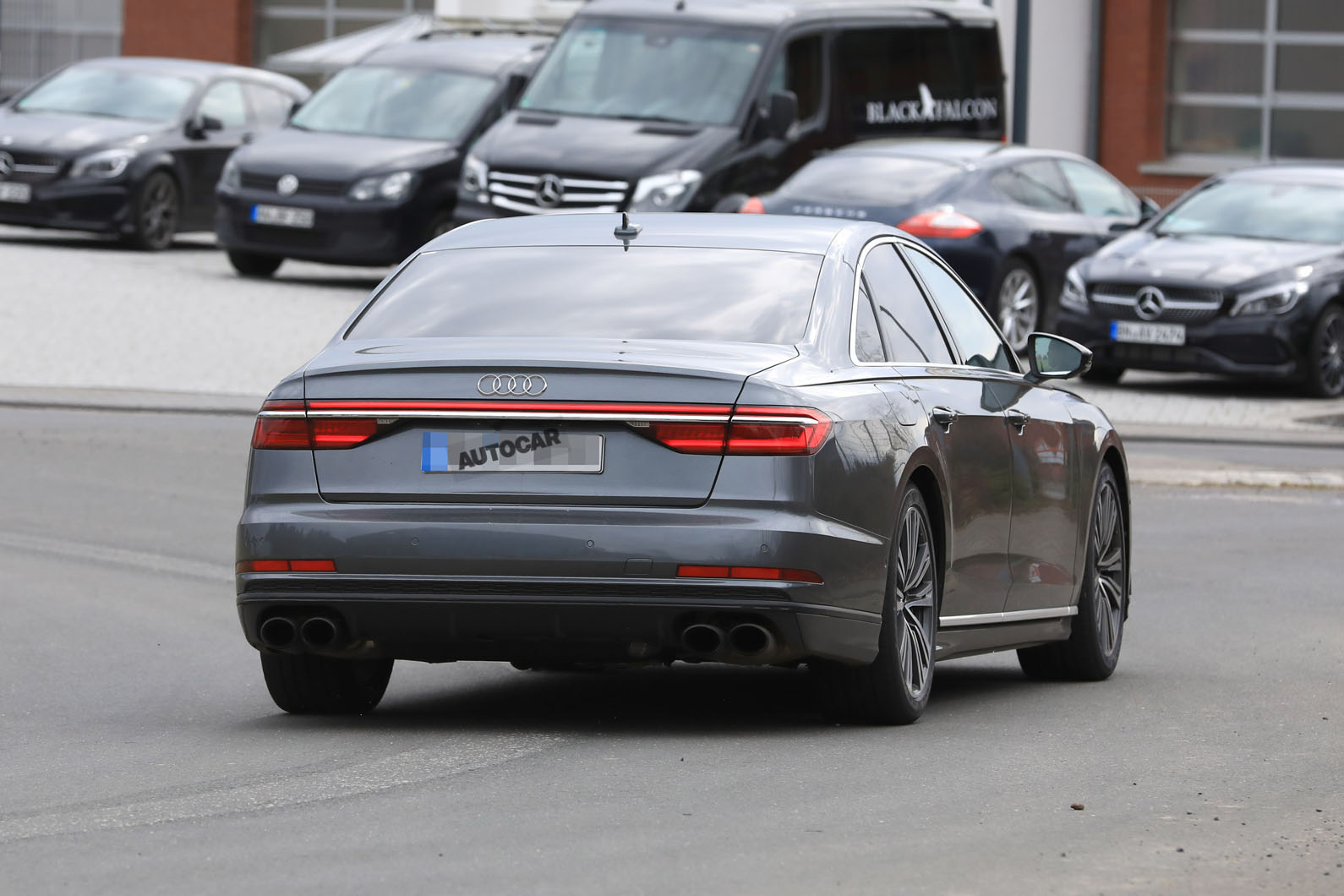 Such an improvement would be made possible thanks to the car's power boost but also its lighter structure. The new A8's structure is 58% aluminium, but it also has steel, magnesium and carbonfibre, which forms the basis of the rear bulkhead.