The new fourth-generation Audi A8 has been unveiled in the run-up to the start of UK sales in October.
Audi Elaine and Aicon concepts revealed
Hailed as the dawning of a new era for the German car maker, the new flagship saloon has been comprehensively re-engineered. Audi intends it to mount a successful challenge against upmarket rivals such as the BMW 7 Series, Lexus LS and Mercedes-Benz S-Class.
Here's a walk around of the Audi A8 with A LOT of media in the way pic.twitter.com/wShU11JWNg

— Autocar (@autocar) July 11, 2017
The new A8, which is tipped to be priced from just under £70,000, draws on the latest evolution of Audi's MLB platform. It offers the same 48V electrical system used in the SQ7. There will also be a new hybrid drivetrain that offers an electric-only range of up to 31 miles and there is advanced road-scanning active suspension. Audi claims the new A8 is the first series production road car to have been developed expressly for what it describes as "highly automated driving".
Comment: will a car become your office of choice?
Among the showcase features available from the new A8's long list of optional equipment is a so-called Traffic Jam Pilot system. Part of a suite of 41 individual driver assistant functions, it takes charge of driving in slow-moving traffic up to a speed of 31mph on motorways, where a physical barrier separates the two carriageways.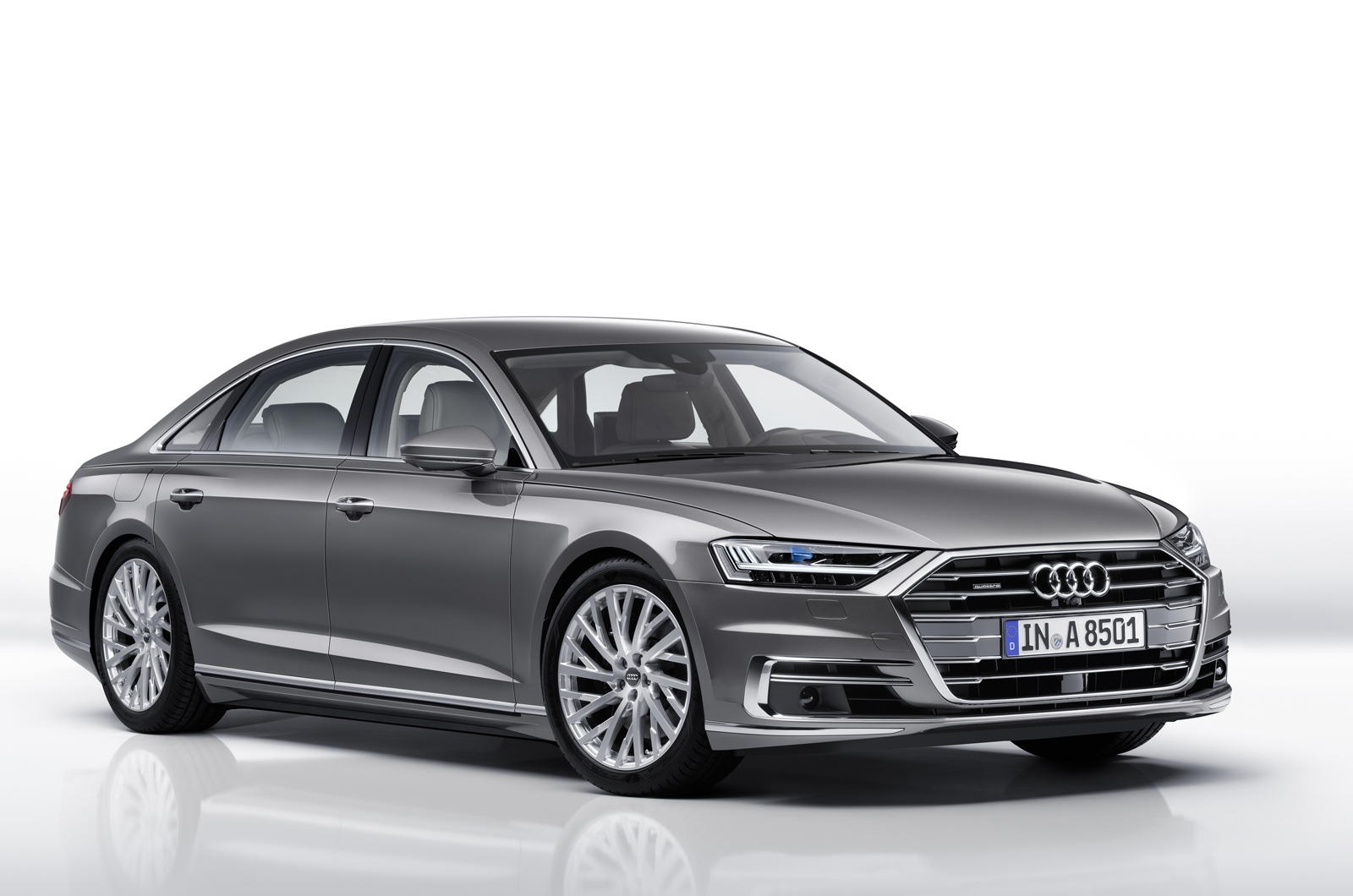 As well as relying on cameras, radar and ultrasonic sensors, Traffic Jam Pilot is the first automated driving system to be offered on a production car to employ a laser scanner. The new system manages starting, accelerating, braking and steering functions. But without a legal framework for its operation in many markets, Audi says it will adopt a step-by-step approach to the introduction of its new autonomous driving tech.