The next Audi S6 will receive the high-performance V6 of the latest Porsche Panamera to produce more than 450bhp when it arrives on roads next year.
Caught on camera during early development testing in Avant form, the performance model will trade its predecessor's TFSI eight-cylinder unit for the 2.9-litre motor, offering more performance and better fuel efficiency.
While it's plausible that the hybrid V6 powertrain of the Panamera E-Hybrid could also be used for the next S6, the lack of plug-in ports on the spotted test car (which appears to have a conventional fuel filler cap) suggests that the simpler set-up of a turbocharged six-cylinder will be used.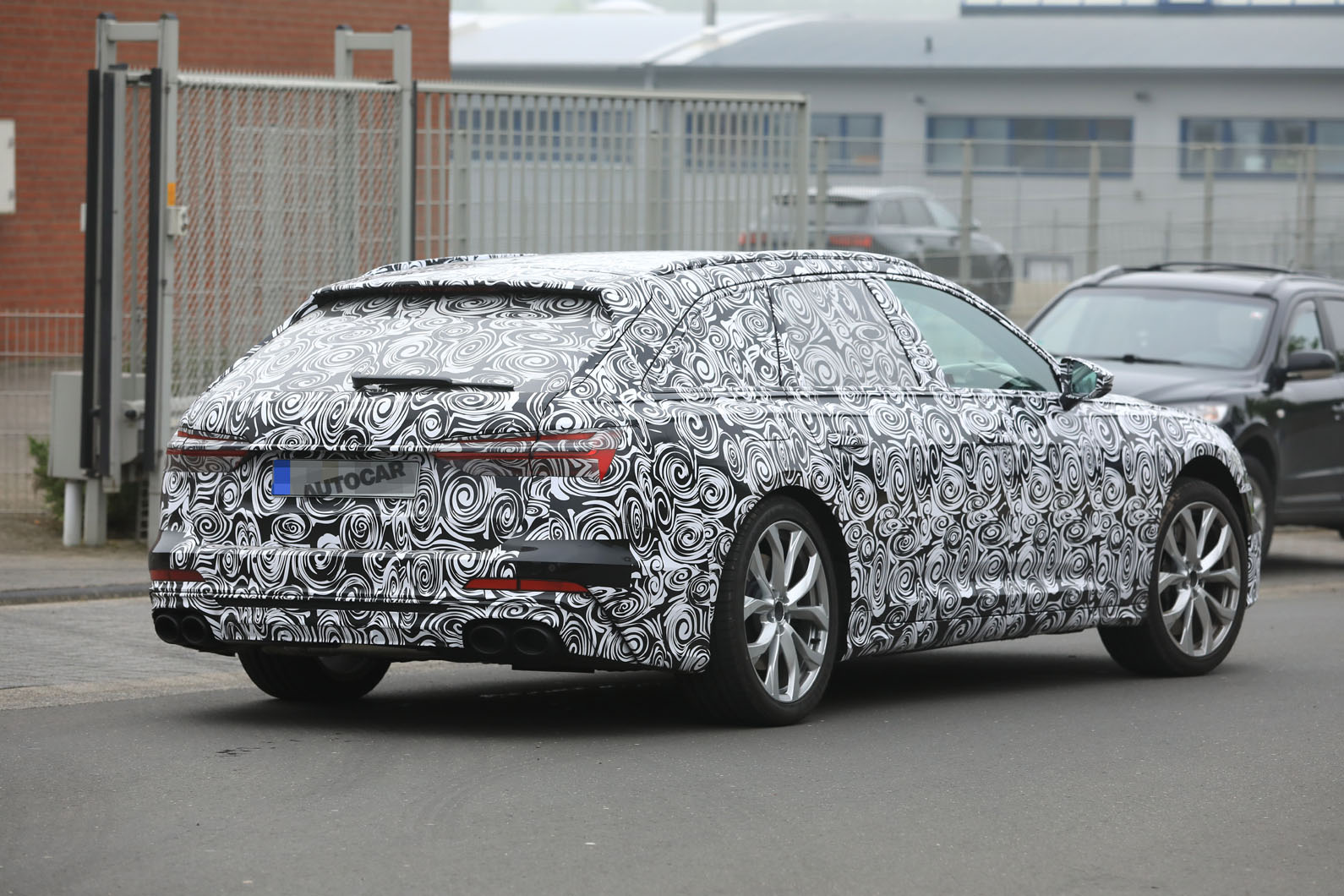 When it goes on sale, the S6's six-pot heart will make it the most potent A6 variant offered. It'll beat the 335bhp 3.0-litre V6-engined 55 TFSI model, driven recently by Autocar, although it will eventually be overtaken by an RS6 model that is likely to use brand's latest 4.0-litre V8 engine.
As with its forebears, the next S6 will be sold exclusively with quattro all-wheel drive, which should provide the car with off-the-line traction to enable a 0-62mph time of little more than four seconds — this would be a six-tenth improvement on the outgoing model and rank it around a second ahead of the 55 TFSI. Evidence for this potential comes with the smaller and lighter RS5, which can reach 62mph in 3.9sec.
The latest A6 range uses a new hybrid aluminium chassis with five-link suspension, featuring bolstered front and rear subframes. The benefits of this set-up are a reduction in structural weight — this could ensure the car's kerb weight also shrinks — and an increase in structural rigidity. The range also comes available with a complex all-wheel steering system, which could be offered as standard with the S6 to improve low-speed agility and high-speed stability.