Vauxhall is getting ready for one of its biggest launches in years, the all-new Comment: PSA plans for a better Vauxhall Corsa, but the unveiling appears to have been spoiled in advance.
The fifth-generation Ford Fiesta rival isn't due to be officially revealed for a couple of weeks, but what look to be official press images have reportedly been leaked online by a French automotive. The front end takes several cues from the Vauxhall Grandland X SUV, while the rear is clearly related to the Vauxhall Astra.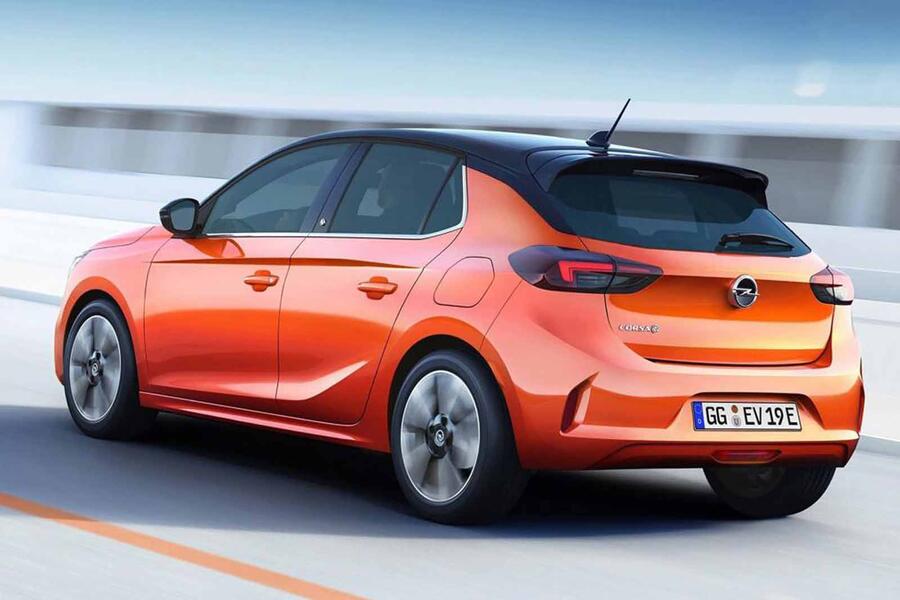 The shots are of the electric variant, which was expected to be revealed before the petrol and diesel variants. After an official launch next month, sales of the new Corsa in all three variations are expected to begin by the autumn.
Autocar understands that the EV will be sold as the Vauxhall Corsa-E in the UK, but the images appear to show that the Opel version sold elsewhere will be named the Corsae.
Camouflaged prototypes were previously shown being subjected to temperatures of -30deg celsius in Sweden, carrying out chassis tuning at a test circuit and being analysed by electrical engineers in a laboratory.
Vauxhall recently confirmed that the fifth-generation Corsa weighs up to 108kg less than the its predecessor.
According to Vauxhall, depending on specification, the new supermini can weigh as little as 980kg - roughly 130kg less than the lightest Ford Fiesta.
The weight loss comes courtesy of new high-strength steel bodywork, lightweight interior insulation materials and a range of all-aluminium powertrains.
Like the range-topping variant of the current Vauxhall Insignia Grand Sport, the new Corsa will have an aluminium bonnet weighing 2.4kg less than the steel unit fitted to the current model, as shown in a breakdown of weight savings published by the manufacturer (below).