Pulling a handle marked 'eject' is generally not a good idea, unless you happen to be a jet fighter pilot faced with a sudden need to depart your aircraft's cockpit. In the case of the Touring Superleggera Arese RH95, pulling the handle so marked is likely to bring on a tinge of regret rather than an otherwise doomed pilot's gushing relief, because the opening of this car's door signals journey's end. And journeying in this car is the thrill and delight you'd have every right to hope for from a car offering 661bhp, a beautifully wrought carbonfibre skin, gullwing doors and the mild sculptural drama of a so-called dorsal scoop.
It's a novel pleasure to find a slice of wit in the labelling of a car's controls, although you can be assured that the Arese RH95 is a very serious machine indeed. You can immediately see that in the quality of its finish. Its carbonfibre bodywork is beautifully moulded and glass smooth not just outside but inside too, the matt black inner surfacing of the spectacular rear-hinged clamshell presented to a standard that would satisfy any mainstream high-end manufacturer.
Inch your way across this car's intriguing details and you'll discover that the silver waistband traversing the wing and door is fashioned from a solid billet of aluminium. Every cut line, compound curve, indentation, light and model identifier is perfectly formed, the sizeable carbonfibre opening panels aligning just so.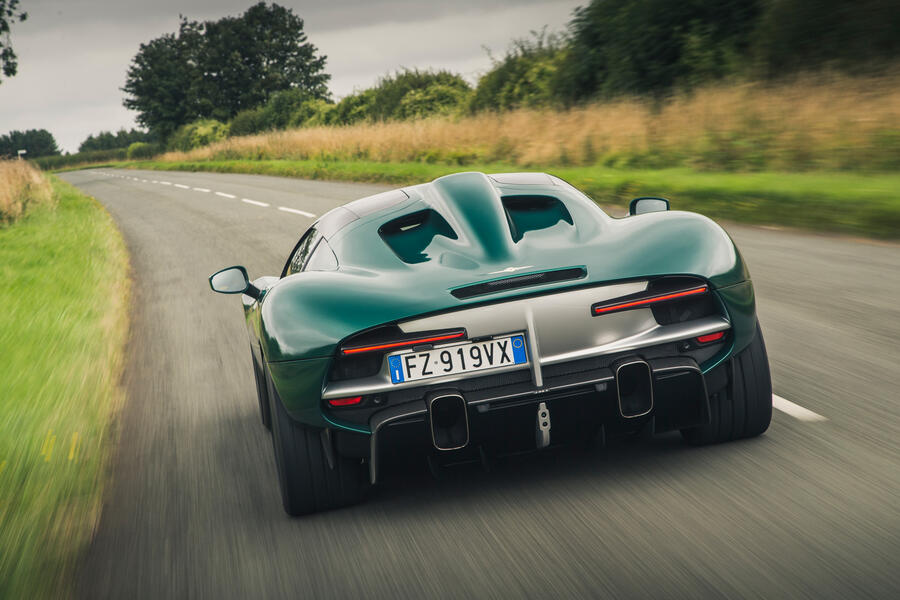 The interior is no less convincing. This particular Arese cabin, specified by its owner, is gloriously furnished in beige and brown Alcantara, subtly highlighted with slender flashes of yellow and long threads of highly accurate stitching. The pattern needled into the seat facings, for example, elegantly repeats the shape of the Touring badge. This colour scheme might sound a little dubious until you see it, but the cabin's dual-cockpit architecture and the classy fabric hues make this an irresistible space to occupy, and never mind the performance and dynamic treats to come.