Lotus boss Jean-Marc Gales has revealed that two new sports cars are in the pipeline as investment begins to materialise from the company's new owner, Chinese automotive giant Geely.
The two cars will include a new star model, due in 2020, that will sit above the Lotus Evora — essentially placing it as a modern-day version of the Esprit. It follows recent news that Lotus is currently finalising the design of its first crossover, which is expected to make use of Geely-owned Volvo's SPA architecture.
The Norfolk-based company currently employs two platform families: one underpins the flagship Evora, which is available as a 2+2 and a 2+0, and the other sits beneath the Elise, Exige and hardcore 3-Eleven two-seaters. Both use an extruded, bonded and riveted aluminium chassis with either aluminium or composite front and steel rear subframes. The new star model will make use of the same chassis formula.
Following a programme of weight reduction during Gales's four years at the helm, the lightest Evora – the GT430 Sport – has shed almost 150kg compared with the original supercharged Evora S, while power has risen from 276bhp for the early naturally aspirated car to a peak of 430bhp in today's GT430 models. The non-Sport GT430 also generates up to 250kg of downforce.
Lotus could switch to Volvo powertrains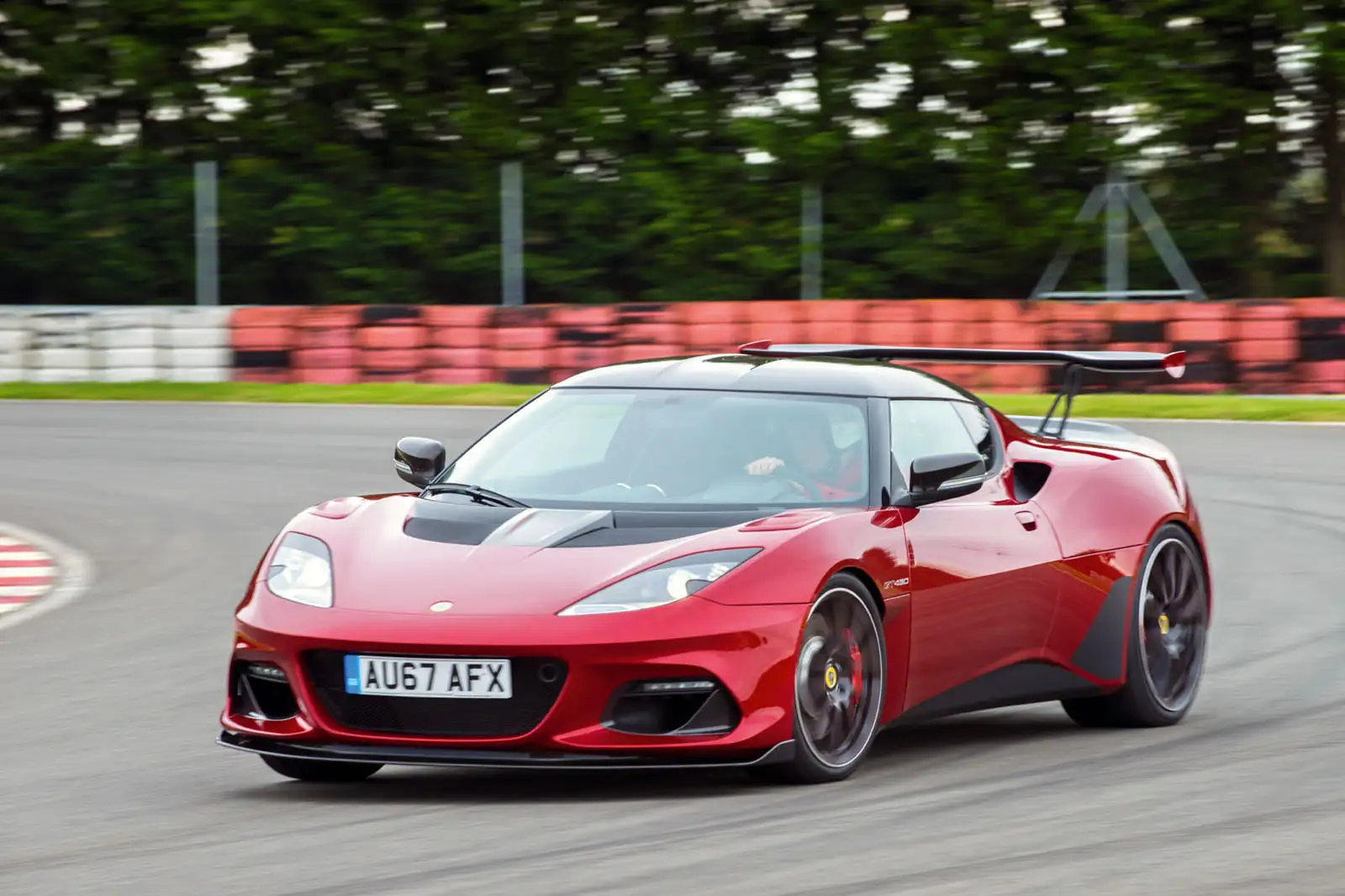 But Gales has said the new model will be a significant development, sitting "in an upper segment, above the Evora", and it will "take the Evora a step further" and will be lighter. He reiterated his commitment to Lotus's key tenets of "lightweight, aerodynamic and handling" and insisted the new car will satisfy all three. The GT430 already features carbonfibre front and rear bumpers, front access panel, roof panel, tailgate and rear wing. A more focused model could replace more of the remaining GRP bodywork with further carbonfibre or lightweight composites.
The Evora GT430 is more a competitor to the Porsche 911 GT3 than to the GT3 RS, but a completely new model could go a step further. Gales would not be drawn on power outputs or with which cars the new Lotus is likely to compete, but he said he wants the new car to achieve class-leading status via "efficiency, aerodynamics, agility and braking working together in balance".