Aston Martin's Valkyrie – the £3 million hypercar that has grown out of the Gaydon company's close links with Formula 1 guru Adrian Newey and Red Bull Advanced Technologies – will be made available with the most extensive selection of 'Q by Aston Martin' equipment ever offered, insiders claim.
Aston's unique personalisation service will include a special set of super-aerodynamic body panels, called the AMR Track Performance pack, which is capable of cutting circuit lap times by around 8%. The pack can be fitted to a standard car by specially trained Aston mechanics "in a couple of days" and brings the car even closer to Newey's aerodynamic ideal but can't be road registered.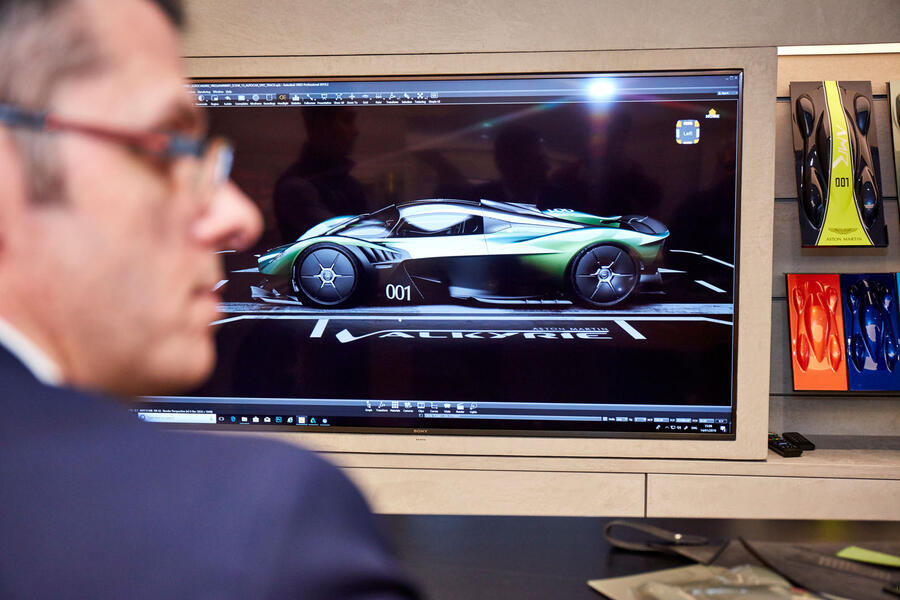 The AMR pack features a different front clamshell that provides a major increase in downforce, plus replacements for all other exterior panels, a set of ultra-lightweight titanium brakes, an even more track-focused suspension set-up, a set of matt black magnesium wheels and carbonfibre wheel discs to cut drag further.
Aston says the car's aero package has been designed using CFD (computational fluid dynamics) and no wind tunnel testing, so final values for drag factor, frontal area and downforce have still to be calculated.
Buyers will be able to order their cars in any existing Aston colour, but four unique metallic colours are also being offered, along with three more lightweight paint colours. These add only about 0.7kg to the car's overall weight, compared with the "3kg or 4kg" extra for a regular paint job.