Mercedes-AMG will update its Mercedes-AMG C 63 and C63 coupé models for 2018 with improved cabin technology and small aesthetic changes - as shown by test cars spotted in public this week.
The C63 saloon and two-door models both share a twin-turbocharged 4.0-litre V8 engine. The unit currently outputs 469bhp in its entry form, but a small increase may be offered with the facelift.
The current S model is good for 503bhp but other cars in the AMG range far exceed that, such as the 563bhp E63, illustrating the breadth of performance the unit can offer.
Minor changes are due for both models' exteriors, with refreshed bumper designs featuring different intakes and a new grille the clearest differences. There will also be adjustments to the car's day running lights - as shown by the camouflage.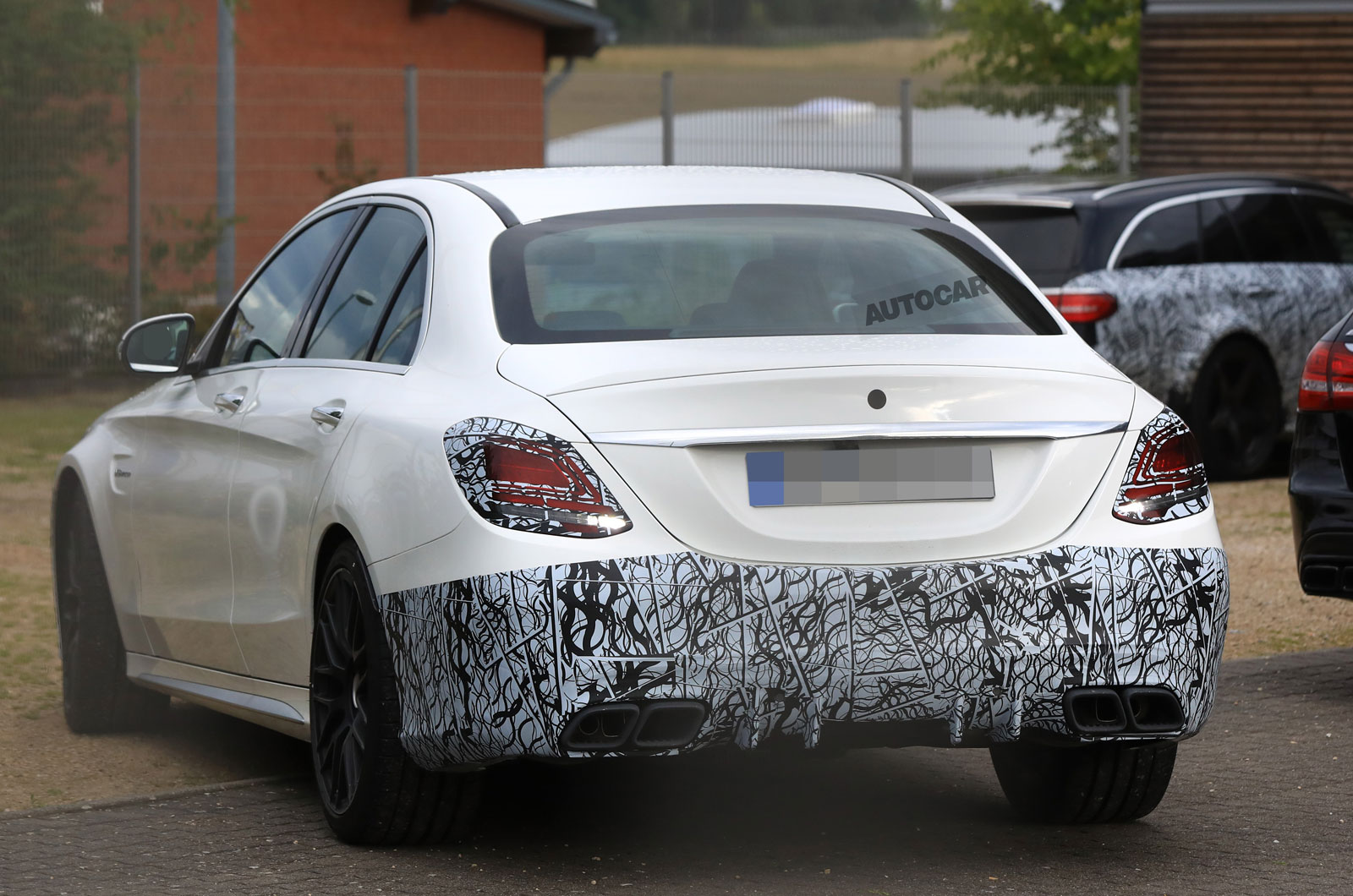 The main adjustments for 2018, however, will be found inside. More autonomous features that have trickled down from the S-Class will enable improved adaptive cruise control and Lane Keeping Assist features, while the latest infotainment system with a rotary control and touchpad will be integrated.
Mercedes-AMG has remained tight-lipped about when the new C63 pair will land, but the regular C-Class facelift is expected to land at the Geneva motor show in March. The AMG versions are therefore predicted to arrive later in spring.