The Lotus Exige 350 Special Edition is the lightest and last model launched to celebrate the car maker's 50th year at its Hethel base in Norfolk.
Based on the Exige Sport 350, the 350 Special Edition comes as standard with the lightest available options. It shaves 26kg from the regular car's weight to reduce total mass to 1099kg.
Weight-saving features include a revised front access panel cover borrowed from the Exige Cup 360, carbonfibre sports seats, lightweight forged alloy wheels and a lighter lithium ion battery.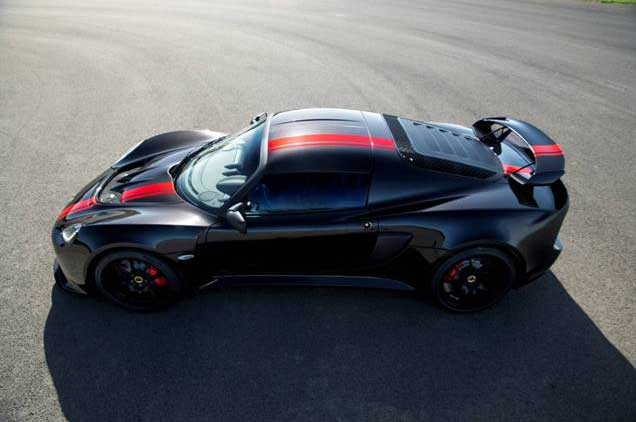 Combined with the 345bhp supercharged 3.5-litre V6 engine, this diet gives the Exige 350 Special Edition a power-to-weight ratio of 314bhp per tonne. As a result, it can cover 0-60mph in 3.7sec – 0.3sec quicker than before. Top speed is unchanged at 170mph.
A fastest lap time of 1min 29.8sec was recorded by the Exige 350 Special Edition at Lotus's Hethel test track. That's close to four seconds quicker than its fastest race model, the Elise Race 250, although this is largely down to the 350's more powerful engine.
Lotus CEO Jean-Marc Gales said: "This Exige 350 Special Edition joins the Evora and Elise editions that we have already produced to celebrate our half century in Hethel and our connection to Norfolk.