The Lotus Evora Sport 410 GP Edition is a special version of the Evora 410 that's been launched for the US market.
Using the same weight saving techniques as the 410, the GP Edition sheds 60kg in its lightest specification to bring mass down to 1320kg.
Its supercharged 3.5-litre V6 engine outputs 404bhp and 302lb ft of torque, enabling the car to sprint from 0-60mph in 3.9sec and up to a top speed of 190mph. At this speed, the car's aerodynamic package can produce 140kg of downforce.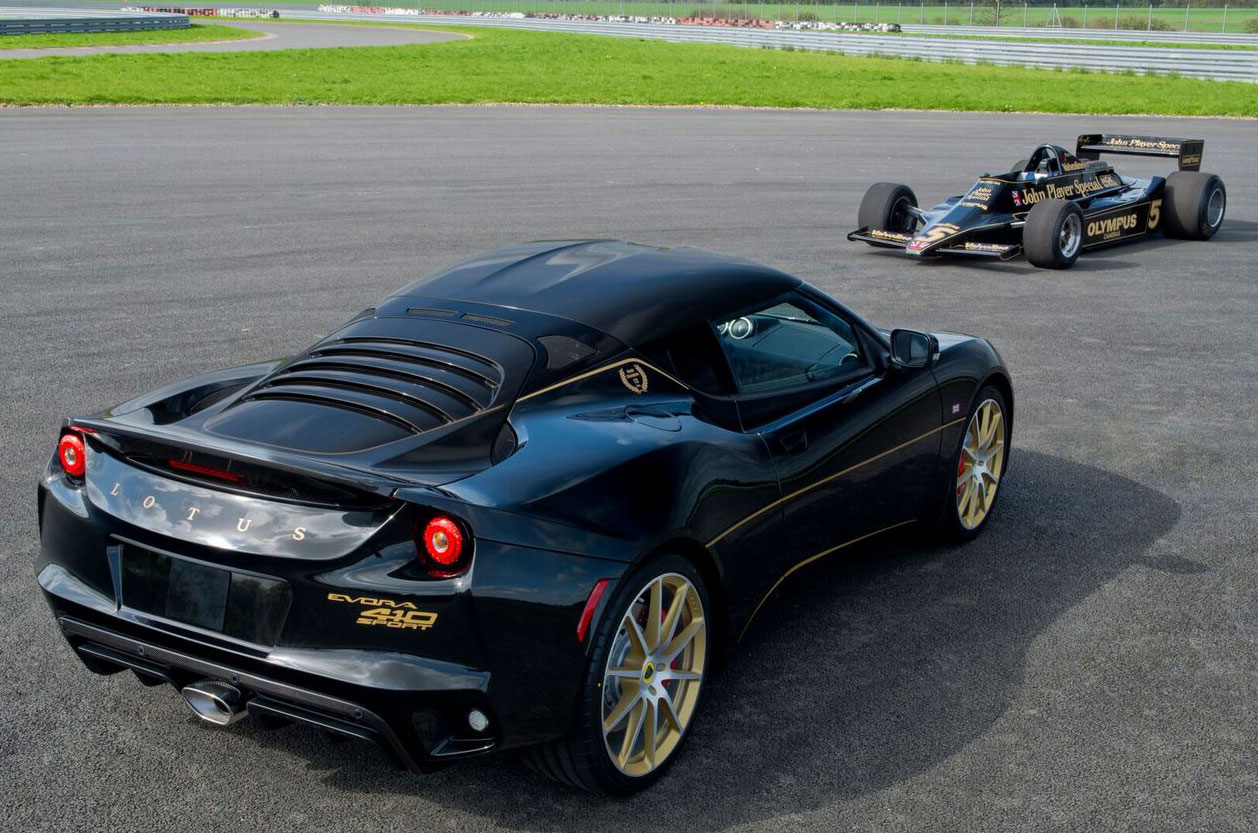 The GP Edition can be finished in black and gold as a nod to the marque's iconic John Player Special F1 liveries of the 1970s. The GP Edition is created by Lotus' bespoke arm, Lotus Exclusive.
The 410 is the fastest Lotus to be sold in America. It's being produced in just 150 examples a year worldwide. Sales for the car in Britain commenced last year. It's priced from £79,900.
used Lotus Evora cars for sale
Lotus Evora 3.5 V6 400 IPS Euro 6 2dr 2 + 2
Lotus Evora 3.5 V6 400 IPS Euro 6 2dr 2 + 2
Lotus Evora 3.5 V6 GT410 Sport Euro 6 2dr
Lotus EVORA 3.5 V6 S Euro 5 2dr
Lotus EVORA 3.5 V6 GT410 Sport Euro 6 2dr
Lotus EVORA 3.5 V6 S IPS Euro 5 2dr
Lotus Evora 3.5 V6 Sport 410 Euro 6 2dr
Lotus Evora 3.5 V6 400 IPS Euro 6 2dr 2 + 2
Lotus Evora 3.5 V6 Euro 4 2dr
Powered By