An estate-bodied Lotus Emeya is on the cards, which would effectively give the marque a fourth 'lifestyle' model line and serve as a rival to the Porsche Taycan Sport Turismo.
Design chief Ben Payne declined to confirm whether plans for a shooting brake Emeya exist, but he said: "Let's just say I know a lot of creative people that these kinds of products appeal to. The design team is always looking at the next opportunity and how we can do something a bit different and get more [opportunities]. Is it in the product plan? I can't comment on that."
This echoes the thrust of Lotus commercial boss Mike Johnstone's comments: "Consumer tastes change. New market segments appear and new technologies come into play that mean we could do things in a different way. We're always looking for new opportunities to make sure we can maximise
Such a model has the potential to be the most powerful series production estate car yet, given the Emeya R packs about 150bhp more than the Taycan Turbo S Sport Turismo, the current title holder.
Lotus Emeya: Price, specs and release date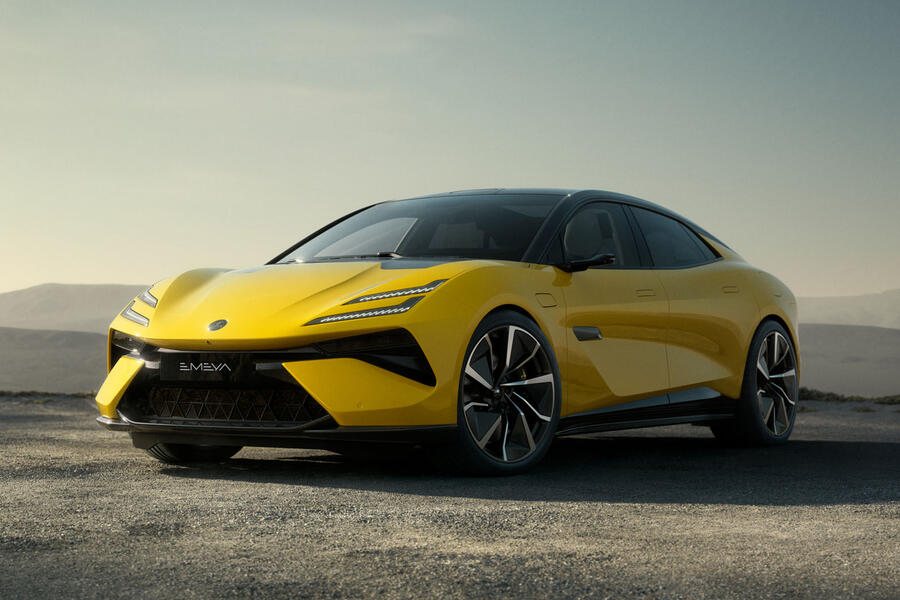 The ground-up reinvention of Lotus continues apace as the brand takes a bold leap into another new segment with the Emeya – a sleek electric sports saloon conceived to rival the Porsche Taycan and Tesla Model S.
Carrying the torch from the 1990 Lotus Carlton into the electric era, the Emeya arrives just 18 months after Lotus revealed its first SUV, the Eletre, as part of a new family of lifestyle-oriented electric cars engineered and built in Wuhan, China.
The Emeya is based on Lotus's new Electric Premium Architecture. This bespoke structure is adaptable to suit various car segments as well as different battery sizes, electric motors, component layouts and intelligent driving technologies.
Although they are entirely unrelated to the sports cars Lotus still builds in Hethel, outstanding performance remains a priority for these new-era EVs. As a result, the fastest Emeya packs a dual-motor powertrain that sends up to 905bhp and 726lb ft through all four wheels. That's sufficient for 0-62mph in 2.8sec, matching the top-link Taycan Turbo S and making the Emeya one of the quickest four-doors on the market.
Read more: Lotus is changing - and it's high time our perception did, too