A new Lotus Elise will go on sale in 2020, Lotus boss Jean-Marc Gales has indicated. Work on the redesigned two-seat roadster is believed to have already begun, coinciding with news that Lotus is on course to make a profit for the first time in 20 years in 2017.
2020 Lotus Elise on track following strong financial results
Although Gales said only that the car will be "ready in 2020", he also gave clues as to the design philosophy and engineering make-up of the car. Chief among these is that the car will stay true to its lightweight roots, using the same extruded aluminium chassis technology pioneered on the original Elise S1, which went on sale in 1996, and which underpins all of Lotus's cars today.
Autocar understands the new car will bear "little to no" relation to the 2010 Elise concept. That car was considerably more powerful and heavier than today's Elise, as well as being targeted at buyers interested in a considerably higher price point than the current car's £30,000-£40,000. Instead, the new Elise will remain true to the design and engineering philosophy of today's car.
Opinion: What should the new Lotus Elise be like?
"The Elise chassis has often been copied but never equalled," said Gales, in reference to the current car. "Combine that with the steering feel and you have something truly special. The DNA of that car is its light weight, its steering feel and the balance of power and driveability. At every price point it is sold in, it is the fastest car for the money — and always the most special to drive."
Key to the new chassis will be an absolute focus on weight reduction. Gales said: "Today, we are still setting benchmarks for lightweight cars, just as Colin Chapman did when he founded the company. It is a philosophy we want to continue, no matter what car we build."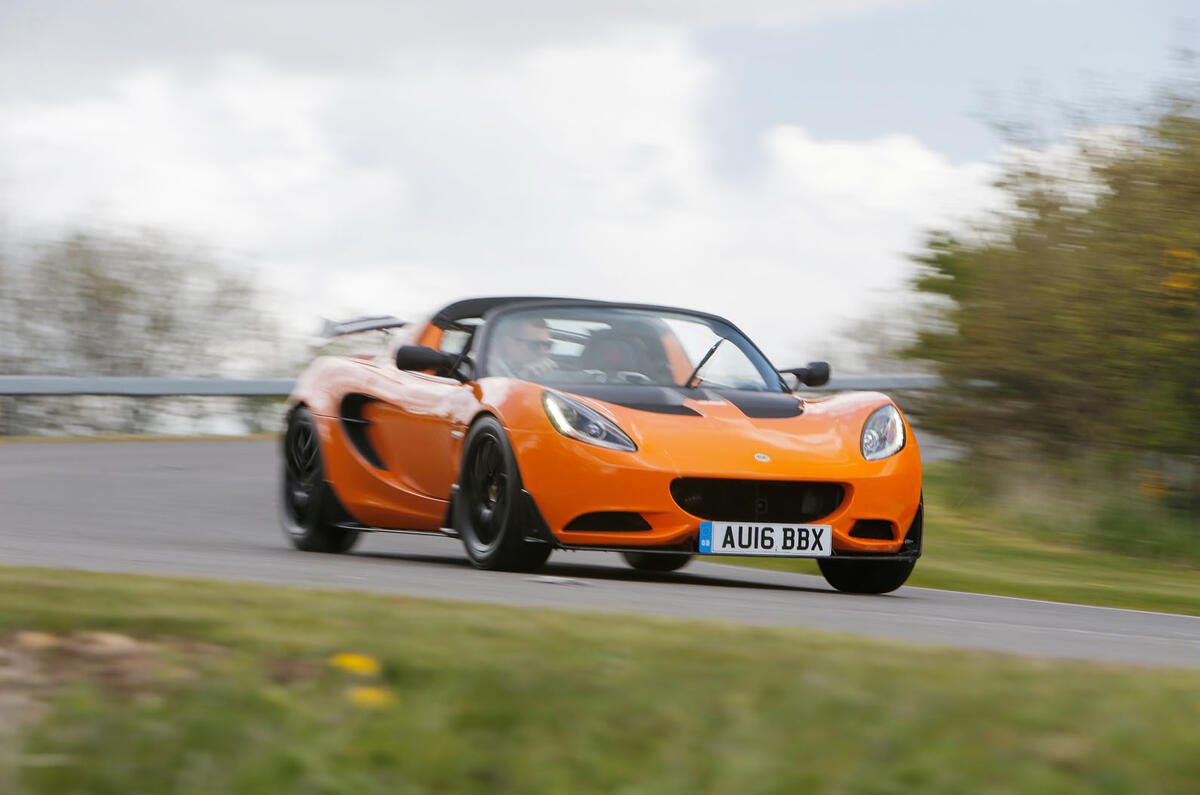 Gales also highlighted the Elise Cup 250, unveiled at the Geneva motor show this year, as an example of what the company can achieve. He singled out its 921kg kerb weight as something "others try to get close to but never equal" and also said: "The benefits of light weight are enormous, from the speed of the car through to the opportunities to make it handle better."
A target weight of 900kg is believed to have been set for the new Elise, despite the additional challenges involved in building the car to meet US regulations. Although that is a stark rise over the original S1's 725kg in particular, the need to hit US crash regulation targets may dictate that while the car will be no longer than the current Elise's 3.7 metres, it needs to be wider in order to incorporate side airbags and extra crash structures.