Lexus has updated its RX SUV for 2020 with subtle styling revisions and chassis tweaks. 
Redesigned front and rear bumpers are the most obvious change to the exterior styling, while a rearranged tailpipe layout aims to lend the car a sportier image. 
At the front, slimmer headlights flank a reconfigured version of the model's distinctive large grille, in an attempt to emphasise the link between the RX and Lexus's new UX crossover and ES executive saloon.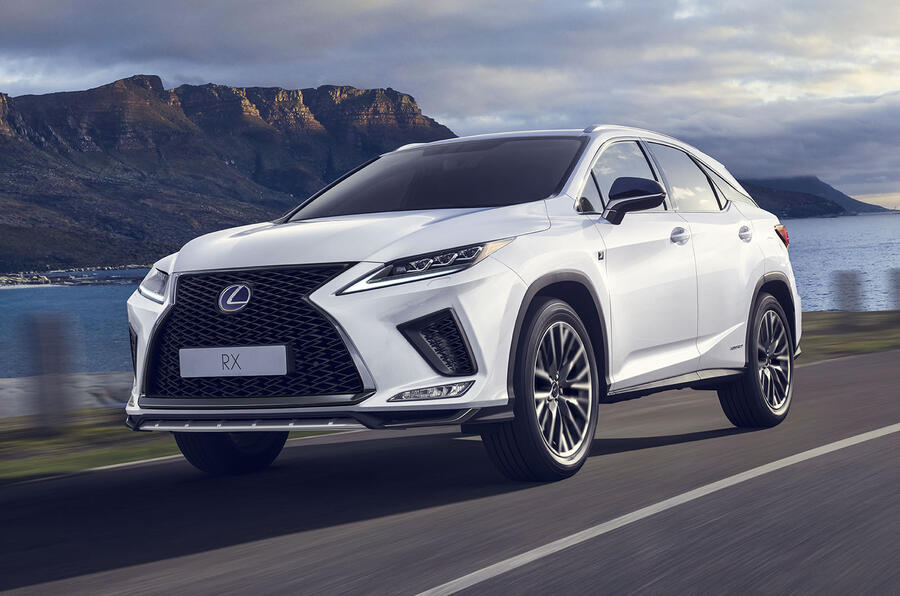 The headlights themselves are the first to employ Lexus' new Bladescan technology, which increases forward visibility by projecting LED beams onto mirrors that rotate at high speed. 
Lexus says Bladescan "lights up areas that may be difficult to see using a conventional high-beam system, such the shoulder of the road." Pedestrians are now said to be recognised at 56 metres, as opposed to 32 metres with the RX's old headlights.