Give me a biro and a sheet of A4 paper and I'll fill the page with ways in which the Lamborghini Aventador S could be improved.
But nowhere on that list will you see anything to do with electric motors, stacks of batteries, regenerative braking or 15 miles of electric range. None of those things would make the big Lamborghini any more thrilling to drive and that, I reckon, is all that really matters. 
From start to finish, the Aventador experience is a very special one. When you see it parked on the side of the road, it looks too low to accommodate human beings and too wide to fit down a residential street. It's just so mean; almost hostile.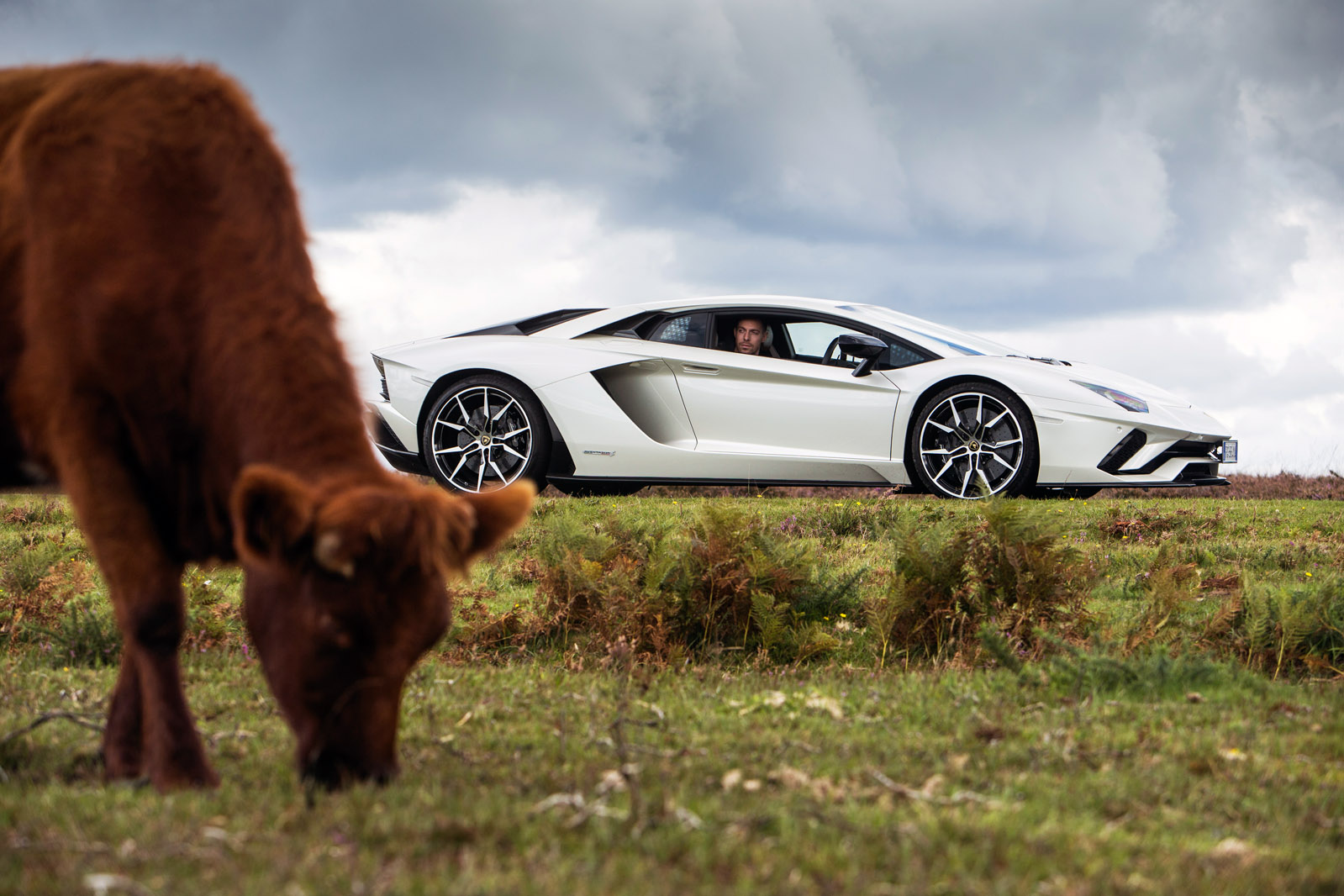 Then you open the doors and they rise upwards like great horns and the cabin, modelled on a fighter jet's cockpit, is purposeful. You drop into the seat and pull the steering wheel all the way out towards your chest and realise the base of the windscreen stretches even further forward than the tips of your toes. The Aventador makes its stablemate, the Huracán, or even a Ferrari 488 GTB, feel completely pedestrian. 
Which raises an interesting question: if the 488 and Huracán are supercars, should we consider the faster, more expensive Aventador a hypercar? The styling and sense of occasion are of that order, certainly, and it has more than 700bhp. It also has some fast car hardware that's straight out of the hypercar toolbox, including a carbonfibre tub and inboard suspension. The Aventador gets the same reaction out on the road as a McLaren P1 or Porsche 918 Spyder, too: you see the same gawps and the same frantic pocket shuffle as suited businessmen and excitable schoolboys alike reach for their cameraphones. 
It's a long way from having a £1 million price tag, though, coming in at £271,146, and it isn't limited to a few hundred units. Perhaps hypercar is a stretch, but the Aventador definitely occupies a middle ground between the series production supercars and the ultra-exclusive, mega-expensive hypercars.