It can be hard to cut through the guff when car brands put a name to their future design strategy.
Modern Solid, Sensuous Sportiness and the like – vague terms cooked up in the great marketing microwave in a bid to draw a clean link between every product in a brand's line-up. And now there's Opposites United – not an ill-conceived dating app but Kia's vision of a range of cars taking inspiration "from the contrasts found in nature and humanity".
Unroll those eyes, though, because upon dissection, this name proves a refreshingly succinct summary of the contrasts between severe and soft and curvesome and clean-cut that have won the latest crop of Kias such high praise from consumers and critics alike.
The Sportage, Sorento, EV6, EV9 and EV5 have embodied the philosophy to great effect, and no doubt a good portion of Kia's astronomical global success can be attributed to the confident, daring explorations of its stylists.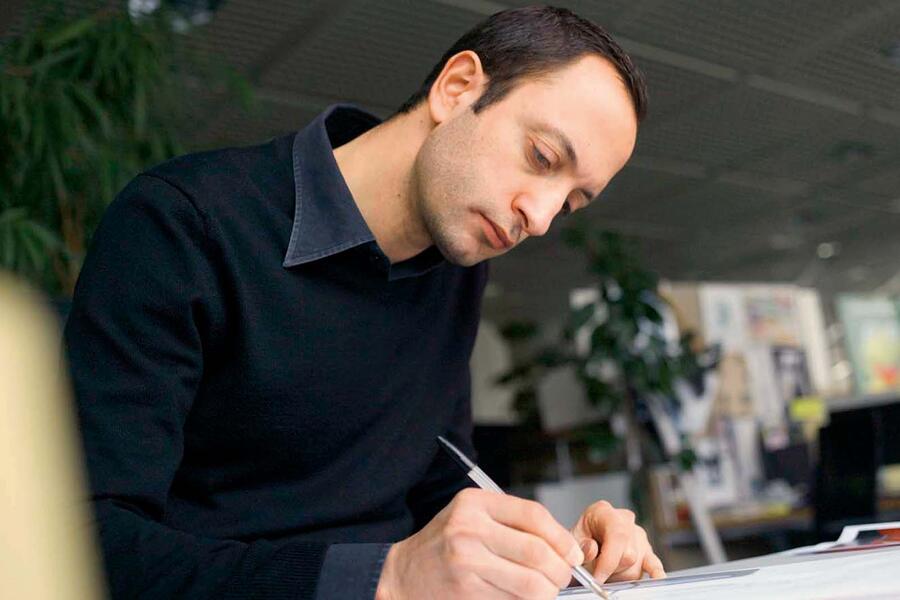 Charged with taking the concept from sketchpad to showroom is acclaimed car designer Karim Habib, known for penning a number of hugely important BMWs during his many years in Munich before joining Kia (via Infiniti) in 2019.
The Canadian took centre stage recently to reveal the new three-row EV9 electric SUV and will no doubt become a de facto frontman for Kia as it pushes forward with realising its ambitious global product plan over the coming years.
Immediately he's keen to set one thing straight: what categorically isn't driving Kia's design strategy, despite the top-rung EV9's expected £80,000 list price, is an overt desire to be a premium disruptor.
"We never try to talk about premium or luxury," explains Habib. "First of all, these words are overused. They don't ring true to us. But I think there's an aspirational quality that we would like our products to have.
And I don't know if that's exactly the right word, but we want people to care, because it means something."