Kia will mount its biggest charge on Europe next year when it launches a Cee'd crossover to enter the region's burgeoning compact SUV market.
A higher-set version of Kia's next-generation Ford Focus and Volkswagen Golf rival, it will slot between the smaller Stonic and larger Sportage, capitalising on a segment that now accounts for more than a quarter of car sales.
Borrowing design cues from its SUV siblings, it will face the likes of the Nissan Qashqai and Seat Ateca and share a range of powertrains with the regular third-generation Cee'd when it is revealed towards the end of 2018.
The production Proceed has been revealed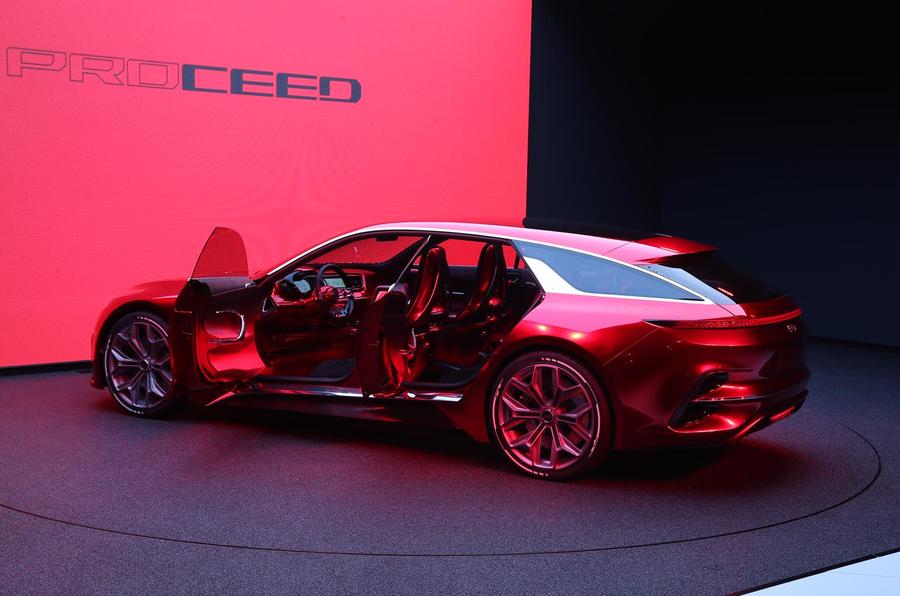 The current Cee'd engine range is bookended by a turbocharged three-cylinder petrol and a 1.6-litre turbocharged diesel. The next-generation car is likely to retain these options, albeit in updated, more efficient forms that conform to the latest Euro 6 emissions regulations.
Along with the Cee'd SUV, the third-generation model range will gain a new line-up-topping shooting brake variant. Previewed by the striking Procee'd concept of the Frankfurt motor show in September (pictured above), this swept-back model has five doors, essentially making it an answer to the Mercedes-Benz CLA.
However, the Korean car will cost significantly less than the Mercedes in order to increase its reach, and will open with the brand's smallest three-cylinder engine.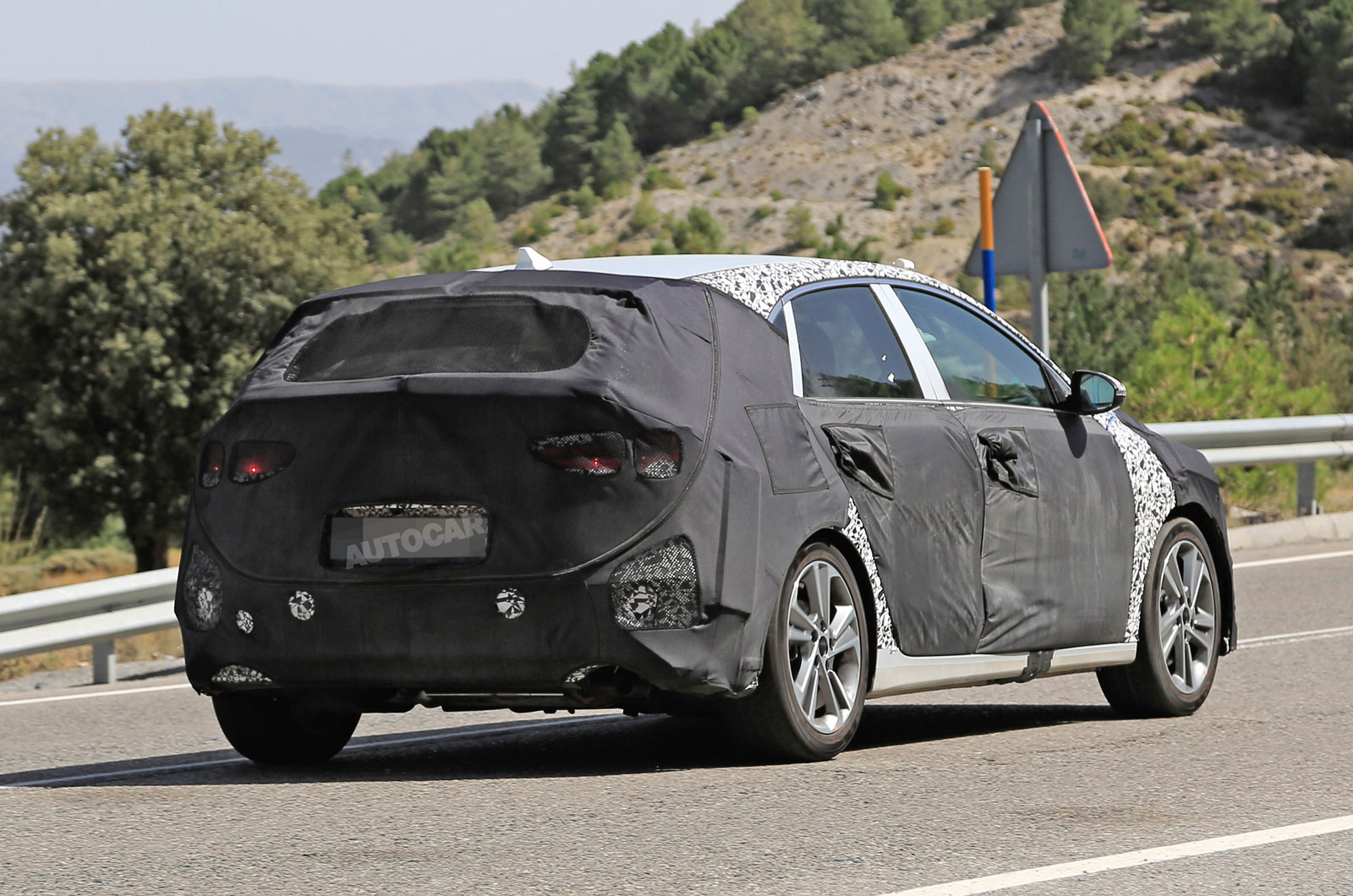 The Cee'd range shake-up will also include changes for the regular hatchback. The car will be launched exclusively with five doors, with the three-door entry-level model ditched in a move that reflects market demand. Kia has also given the car a higher-standard interior, with a spy photo of a test car's cabin (see gallery) showing a simplified centre console design that features a touchscreen.
The other model in the new range will be an estate, or SW (for sportswagon), retained as a bigger-boot version of the Cee'd hatchback that will continue the fight of its predecessor against Focus and Golf estate models. The SW will arrive alongside the hatchback in early 2018, most likely at the Geneva motor show, with the other two variants due before the end of 2018.