How much do you pay per unit of Jaguar F-Type power?
The base 3.0 V6 coupé costs £154.55 for each of its 335bhp and the 375bhp V6 S £162.07 per horsepower, while the all-wheeldrive V8 R's 542bhp requires £169.15 and the 567bhp SVR £194.
Visit tuner Viezu Technologies, however, and you can decisively improve the bhp-per-pound ratio. Viezu's tuning costs £8108 on top of the £91,680 of a V8 R, taking the total to £99,788, with a cost-per-bhp of £155.68 – usefully less than you pay per unit of SVR horsepower. Better still, you get plenty more grunt, the 641bhp, 687lb ft Viezu F-Type comfortably outsmoking the SVR's 567bhp and 516lb ft.
There's no smoke at all when we witness Viezu's F-Type V8 R delivering 641bhp on a dyno, a blazingly noisy experience that will have you wedging index fingers into ears as the engine is wrung out. The only visible movement is that of the wheels on their rollers and the test engineer's head as he pins the accelerator, but at its peak this 207mph car is furiously channelling all 687lb ft towards all four wheels.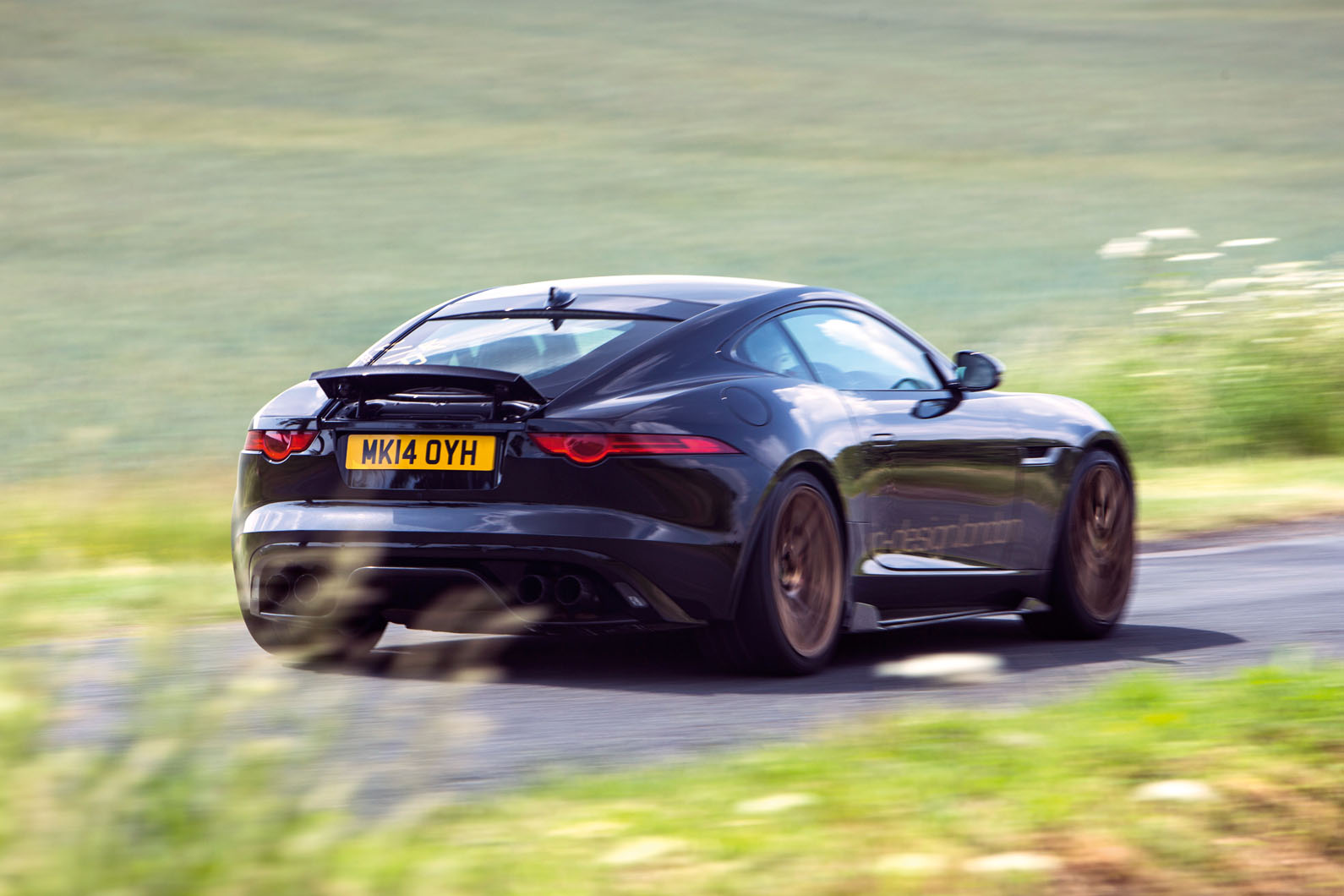 Moments later we hear the calmer sound of a printer producing a graph, whose scales must start at 223hp and 401lb ft to enable the peak outputs to fit on a sheet of A4. This is impressive proof of Viezu's work, although "making Ford Transits go slower" in order to reduce their running costs is the usual fare of this Warwickshire-based engine management specialist, says CEO Paul Busby. "It's not the most glamorous work," he adds, "but it's more profitable." But Busby and Viezu have a distant history of tuning Jaguars and have recently rekindled the activity to spectacular effect. The company also offers more rampant XKs and Land Rovers, too, all sharing the same JLR V8.
In the days of the E-Type, it would have taken an extensive dissection of an engine to achieve power gains on this scale, with special components required to extricate the extra power. This F-Type, subtly named Predator, shares only a freer exhaust with these 20th century techniques, and mostly only for aural reasons.