More than 800 Honda Accords roll out of Honda's factory in Marysville, Ohio, every single day. It is a traditional car factory in every sense, a plant that's dominated by speed and efficiency.
Next door, however, is a new plant tasked with doing something that Honda hasn't had to do for a decade: build a truly low-volume sports car. Around 100 staff are tasked with the build of just eight to 10 Honda NSXs per day in what is, compared with traditional car making, a  relatively labour-intensive, methodical and surgical build process. The factory is cutting edge and purpose built, there are no walls and every single build stage is open to view.
So, here's how Honda builds a supercar: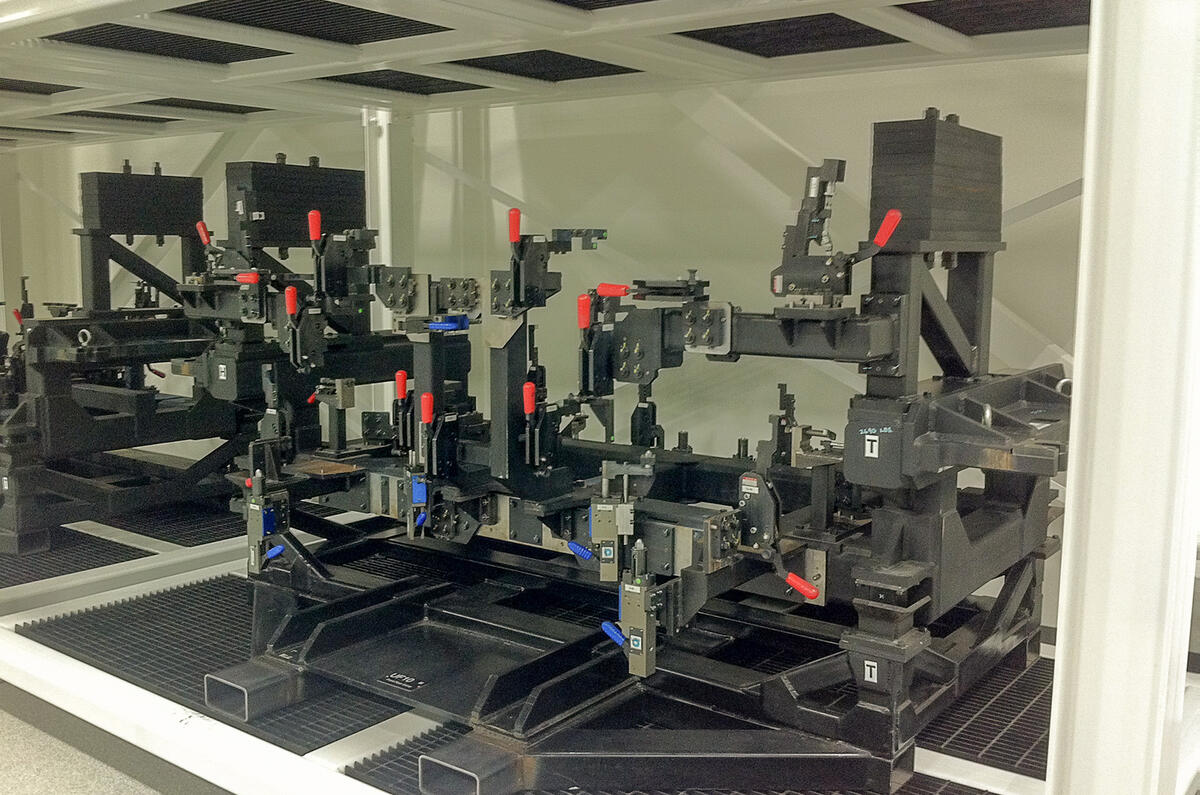 The metal that constitutes the NSX's aluminium spaceframe is delivered to the factory already shaped, but the frame itself is welded on site. That necessitates nearly a dozen jigs like these, which are in turn fitted to one of three robotic welding booths.