More than 800 Honda Accords roll out of Honda's factory in Marysville, Ohio, every single day. It is a traditional car factory in every sense, a plant that's dominated by speed and efficiency.
Next door, however, is a new plant tasked with doing something that Honda hasn't had to do for a decade: build a truly low-volume sports car. Around 100 staff are tasked with the build of just eight to 10 Honda NSXs per day in what is, compared with traditional car making, a relatively labour-intensive, methodical and surgical build process. The factory is cutting edge and purpose built, there are no walls and every single build stage is open to view.
So, here's how Honda builds a supercar: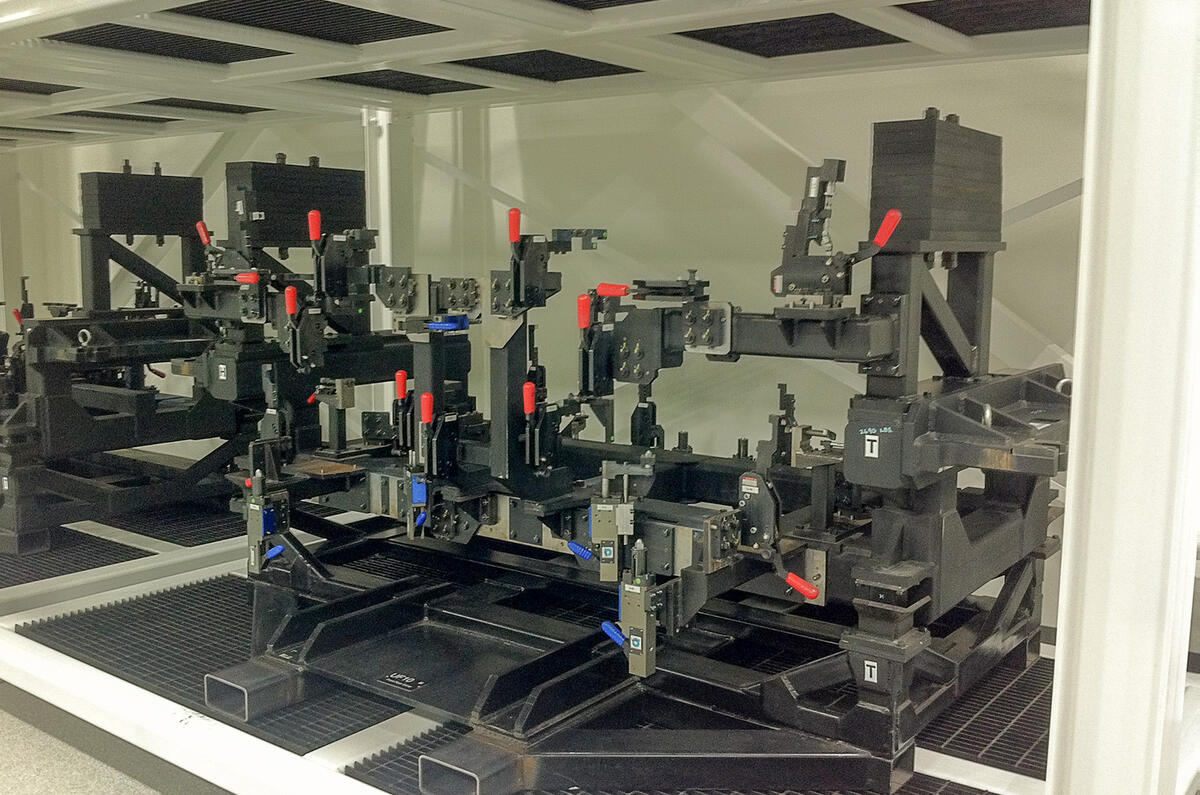 The metal that constitutes the NSX's aluminium spaceframe is delivered to the factory already shaped, but the frame itself is welded on site. That necessitates nearly a dozen jigs like these, which are in turn fitted to one of three robotic welding booths.
The weld booths are robotised to ensure consistency; and Honda claims its NSX chassis are welded to within 0.1mm accuracy. That means that, unlike other supercars Honda declines to mention by name, no post-welding machining is necessary; say, around the suspension components. The way the NSX spaceframe comes out of the booth is the way it's built.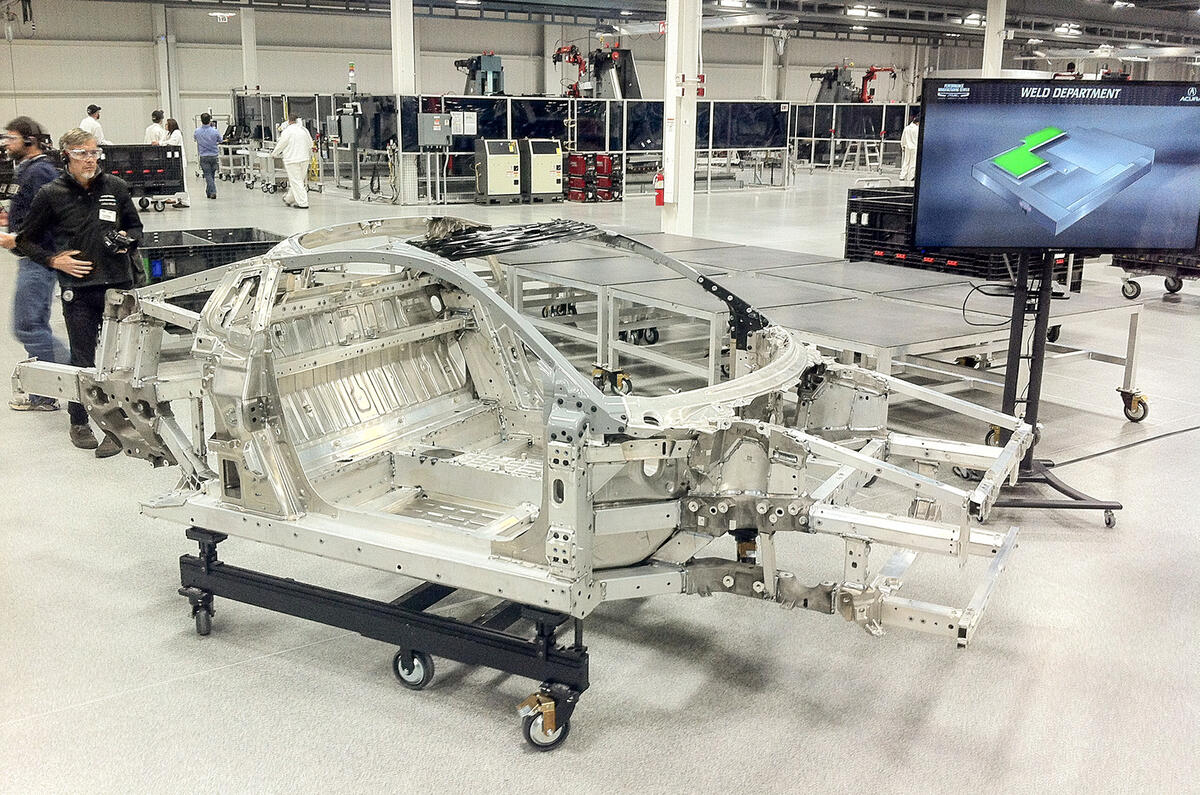 Here's a completed welded spaceframe. A carbonfibre floor and roof panel is yet to go on. This is all aluminum bar the A-pillars, which are steel. That complicates things - it means they have to be bolted rather than welded in place, and they are coated to resist corrosion. Honda took a late decision to use steel because it couldn't get good enough forward visibility with aluminium A-pillars, which have to be wider to provide the same strength.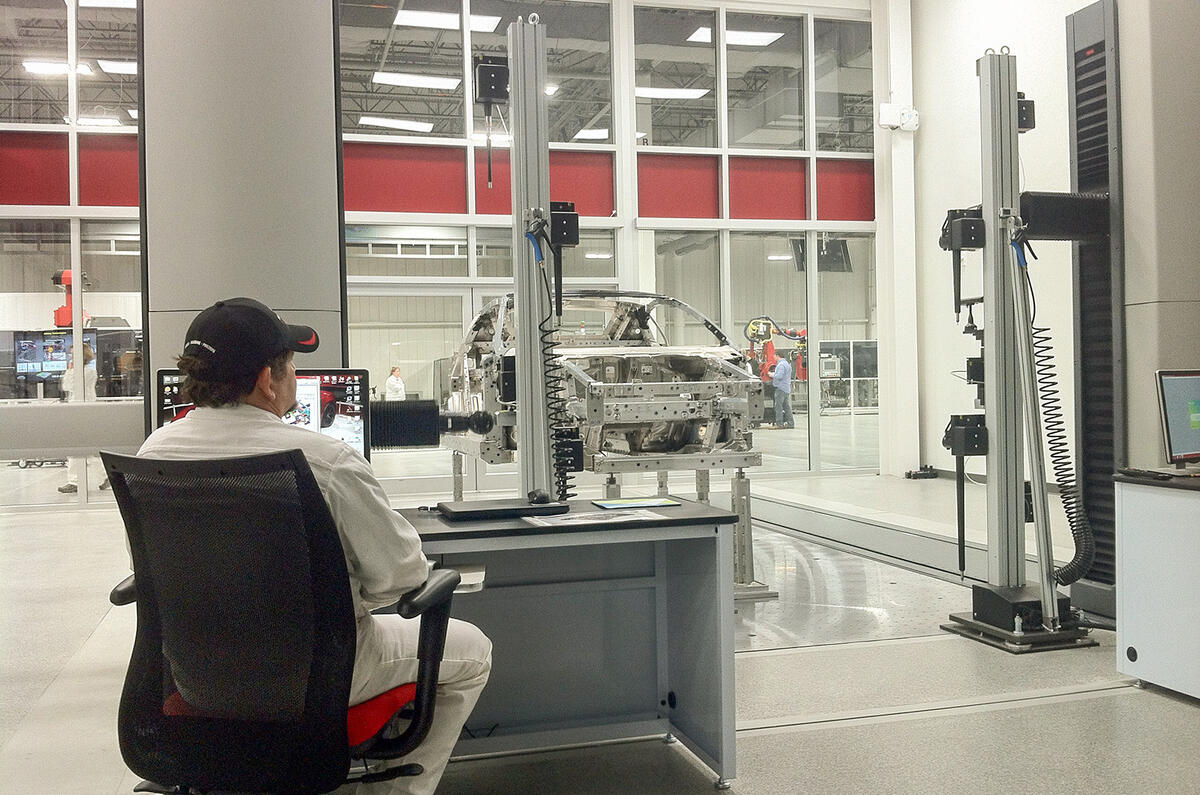 To make sure each body has been assembled to within tolerances, more than 2700 points of data from 500 different locations on the body can be measured by this coordinate measuring machine. This static one in the middle of the factory is accurate to within of 30 microns - less than the width of a human hair. Honda also has two portable ones that can take to the factory floor, measuring to within an accuracy of 50 microns.