Honda has showcased a 3D printed car with an electric engine, produced jointly with Japanese tech firm Kabuku.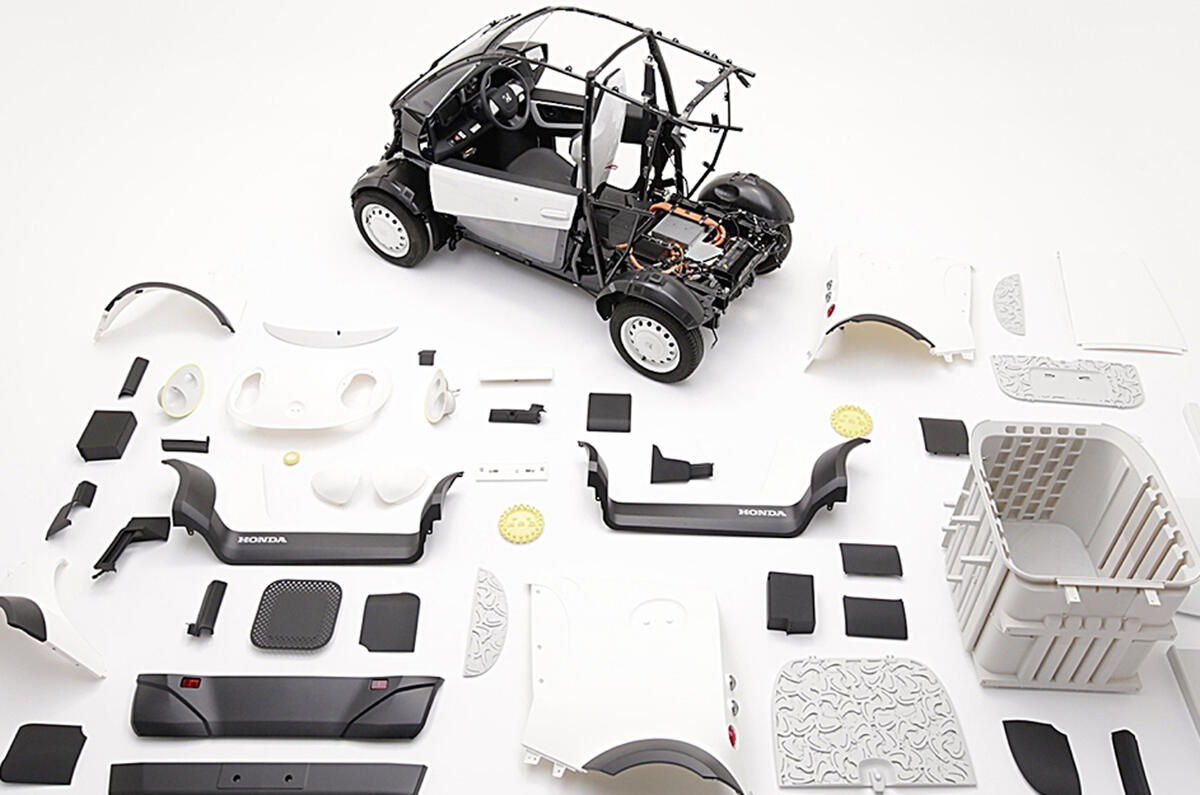 The car is of a similar size and, to some extent design and layout, to the Renault Twizy, except the rear passenger seat of the Renault is replaced by a cargo area, which makes the Honda a single-seater. It's just 2495mm long, 1280mm wide, 1545mm tall and weighs 600kg.
Read the full review of the Renault Twizy here
Underneath, the car uses a lightweight framework to keep weight down, while much of the car's bodywork is 3D printed. Honda and Kabuku claim that the 3D printing process reduces the cost and time of production and that the prototype is ideal for mass production.