Most comparison tests don't begin on a quiet, brilliantly curved, sun-dappled road in southern Europe. This one nearly ends there when, surprised to find a UK-registered Volkswagen Golf R, Ford threatens to confiscate the new Ford Focus RS's keys from us, but that's another story.
No, this comparison test, like so many others of ours, begins when I climb into a Volkswagen Golf R outside a lock-up near Heathrow on a Friday night after work and prepare to drive across two countries. This is the sort of thing that could give the new Ford Focus RS a really hard time, because when it comes to Golfs in general, and Rs in particular, familiarity breeds anything but contempt.
Yes, you'll already know the Ford is brilliant if you've visited or read Autocar in the last week/three weeks/six weeks (delete as applicable). But a Golf R is anything but second-rate. Some people might put money on this being a foregone conclusion. I'm not one of 'em before I start, and even less so when I arrive in Valencia.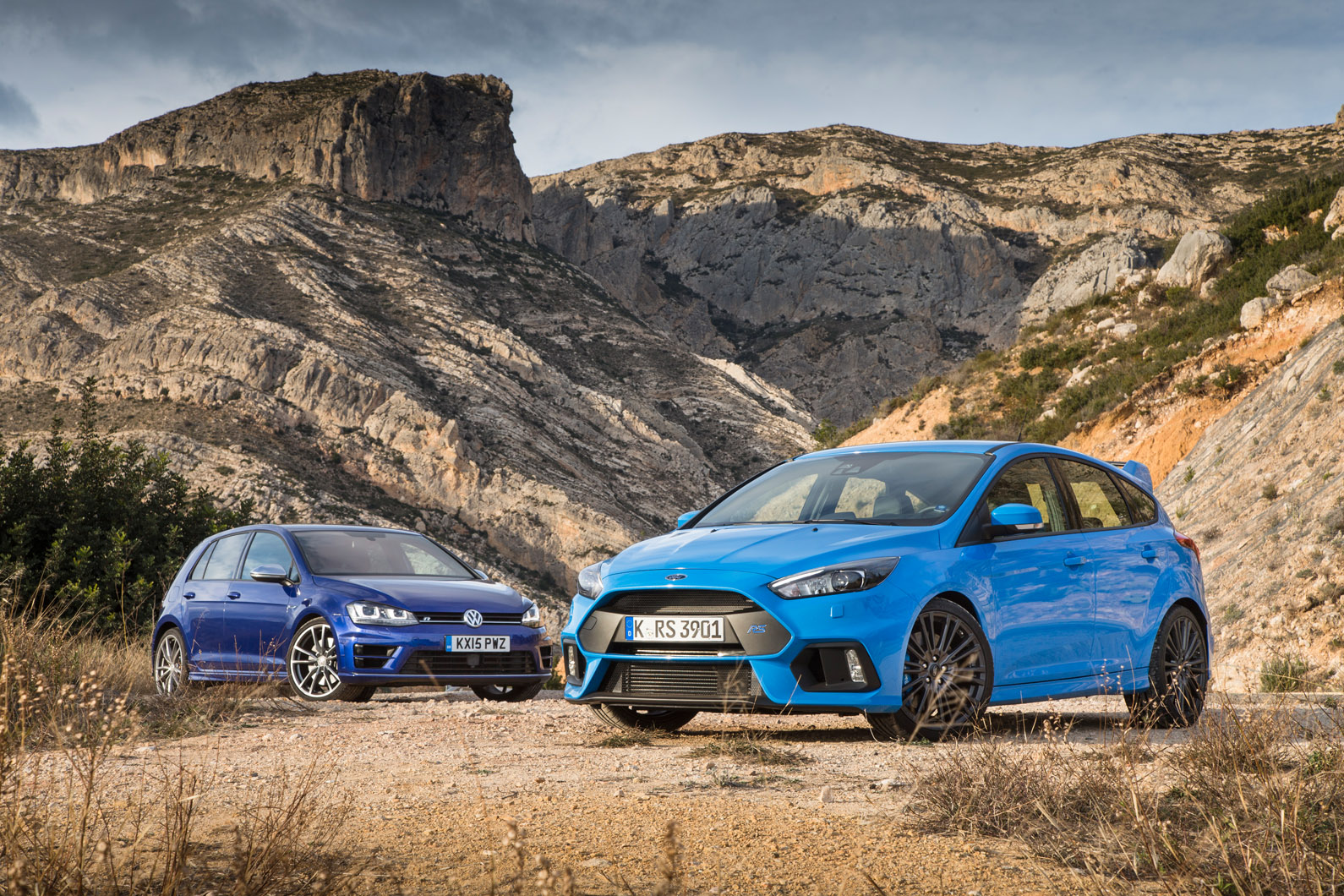 You find out quite a lot about a car if you drive 1300 miles in two days, even if 98% of it is a cruise-controlled 80mph straight-line schlep. The occasional roundabout and slip road remind you what the Golf R can do when roads turn corners. The rest of the journey reminds you what a Golf is good at all the time, regardless of what letters come after its name.
Read our thoughts on the Volkswagen Golf R, as we give it a thorough going over
VW, you see, doesn't quite have the same ethos as Ford when it comes to its sporting cars. Ford's ST models' closest equivalents are VW's GTIs. STs are usable everyday cars given a passable dynamic makeover. Ford's RS progamme, though, is something different: the team dispenses with everyday usability and replaces it with focus and keenness. Ford is prepared to give ride quality away to handling; it'll allow steering corruption if it gives feel and so on.
I suspect, as the miles begin to add up, that they don't have those kinds of conversations in Wolfsburg. Yes, the Golf R has given some ride quality away to body control and keenness of handling, but it remains an exceptionally easy car in which to drive many hundreds of miles in a day.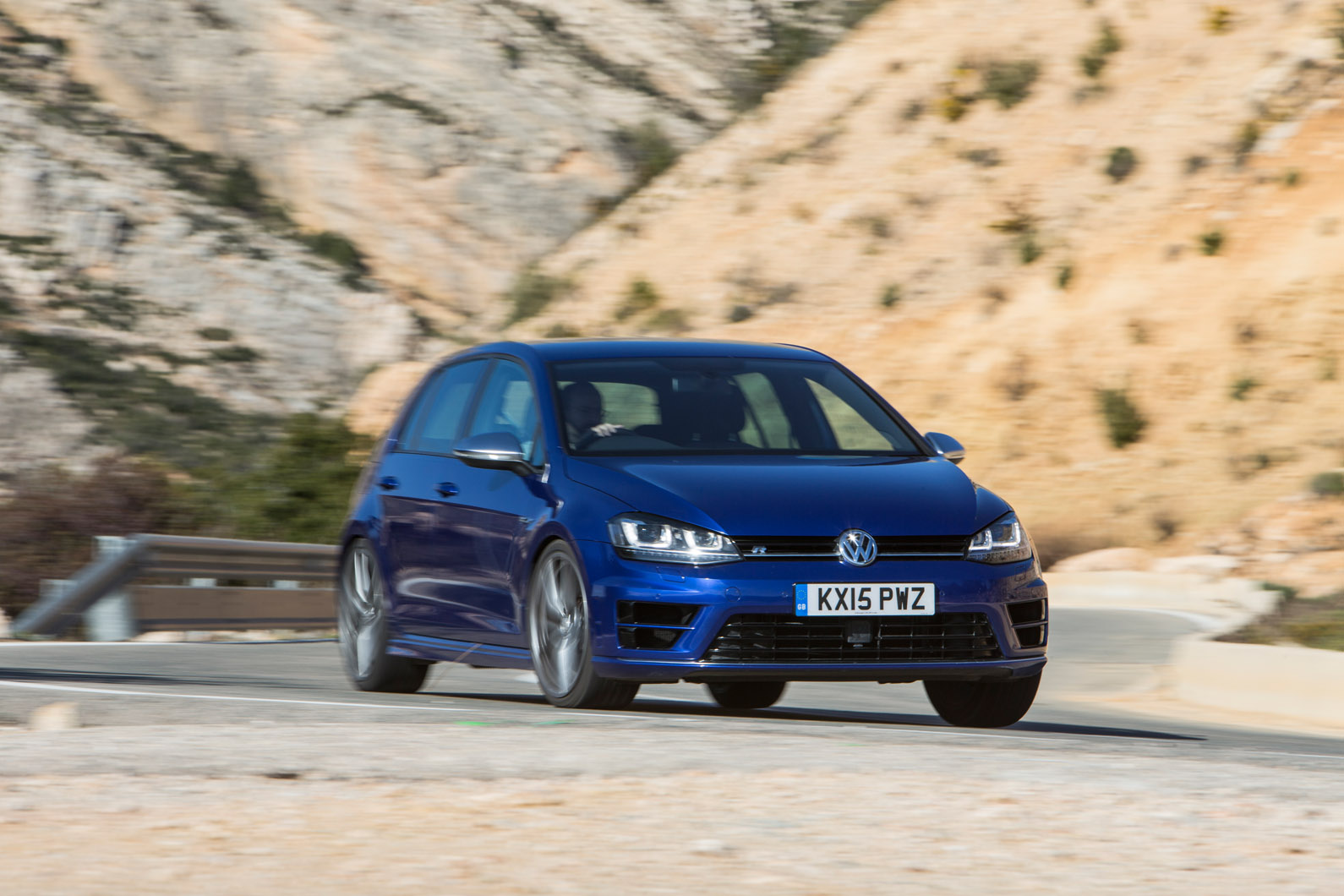 Provided, that is, you make full use of its drive modes. The Golf – like the Ford, as we'll see – has settings that adjust things like damper stiffness, engine note and steering response. Ford wouldn't dirty itself with the word 'Comfort' on an RS, but VW allows it and, although it might be a slight overstatement by Golf SE standards, the R rides acceptably on its 235/35 R19 Bridgestones.