The Nissan GT-R Nismo will be priced from £149,995 when it goes on sale in the UK this November.
The new Nismo sits near the top of the latest GT-R range, which was first previewed at the New York motor show earlier this year sporting a facelifted look rather than the overhaul associated with an all-new car.
The standard GT-R costs £79,995 in entry-level Pure edition, meaning that in Nismo spec the price is close to double that of the entry-level model.
Nissan's £149,995 price tag for the GT-R Nismo also puts it in league with the Honda NSX and McLaren 570S, although these are priced slightly lower than the GT-R Nismo and have slightly less-impressive performance to match.
The next most expensive GT-R is the Track Edition, at £91,995, which bridges the gap between the standard GT-R and the more hardcore Nismo car.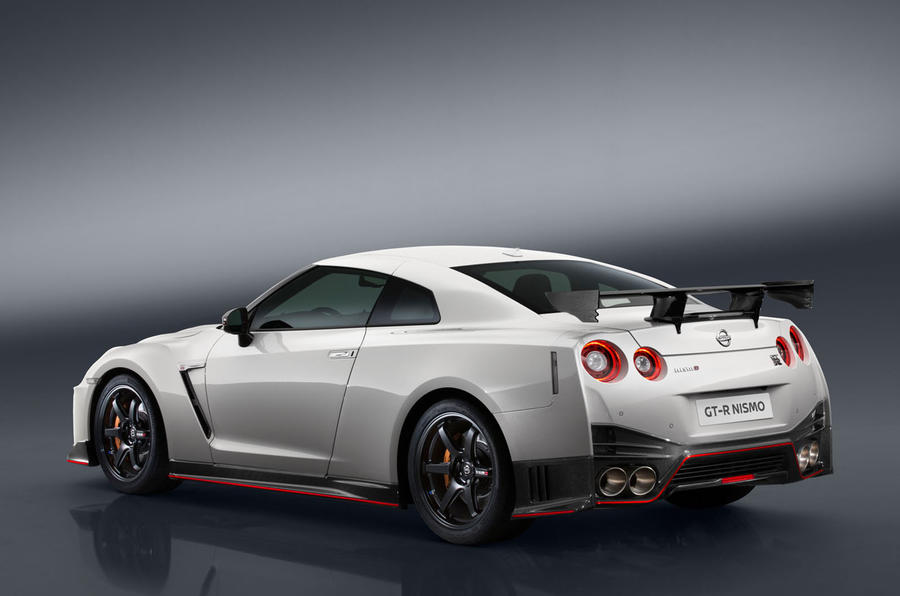 In Germany and France the GT-R costs €184,950 (around £166,874), which is more than £18,000 more than Nissan charges for UK cars.
New to the GT-R is a subtle refresh to the exterior bodywork, which Nissan claims generates more downforce than that of any other Nissan in history, while the interior has been tweaked to include a redesigned, more modern-looking dashboard and a more premium feel.
The engine also gains a pair of high-flow, large-diameter turbochargers, as first used in GT3 competition, to develop 592bhp - 30bhp more than the regular car.
There's no word as of yet as to how many Nismo models will come to the UK, but the previous-generation car was sold in just 25 units here. The first examples of the new model will land in Britain in late November.
used Nissan cars for sale
Nissan JUKE 1.2 DIG-T Envy Euro 6 (s/s) 5dr
Ford Puma 1.0T EcoBoost MHEV ST-Line X Euro 6 (s/s) 5dr
Ford Fiesta 1.0T EcoBoost ST-Line Edition Euro 6 (s/s) 3dr
Ford Kuga 2.5 EcoBoost Duratec 14.4kWh ST-Line X First Edition CVT Euro 6 (s/s) 5dr
Ford Fiesta 1.0T EcoBoost ST-Line Edition Auto Euro 6 (s/s) 5dr
Ford Focus 1.0T EcoBoost Titanium Auto Euro 6 (s/s) 5dr
Ford Fiesta 1.0T EcoBoost Zetec B&O Play Series Euro 6 (s/s) 3dr
Volvo XC60 2.0 D4 SE Euro 6 (s/s) 5dr
Ford Kuga 2.5 Duratec 14.4kWh ST-Line X Edition CVT Euro 6 (s/s) 5dr
Powered By