Ferrari is planning to build a production hybrid that will combine supercar performance with the ability to travel as far as 30 miles in electric-only mode.
The plans are detailed in a patent application that has been uncovered by Autocar and was filed last June.
There's no direct clue as to the identity of the new model, aside from it being front engined, which puts the replacement for today's F12 Berlinetta (most likely by the end of the decade) in the frame. However, the nature of Ferrari's new hybrid layout - with slimline batteries built into the floor structure and an electric motor attached the rear-mounted transmission - makes it suitable for future models with both front and mid-mounted engines.
This means the hybrid system is also likely to be used on a version of the new entry-level Dino model, which is expected to be a more 'affordable' mid-engined car, powered primarily by a V6 turbocharged engine.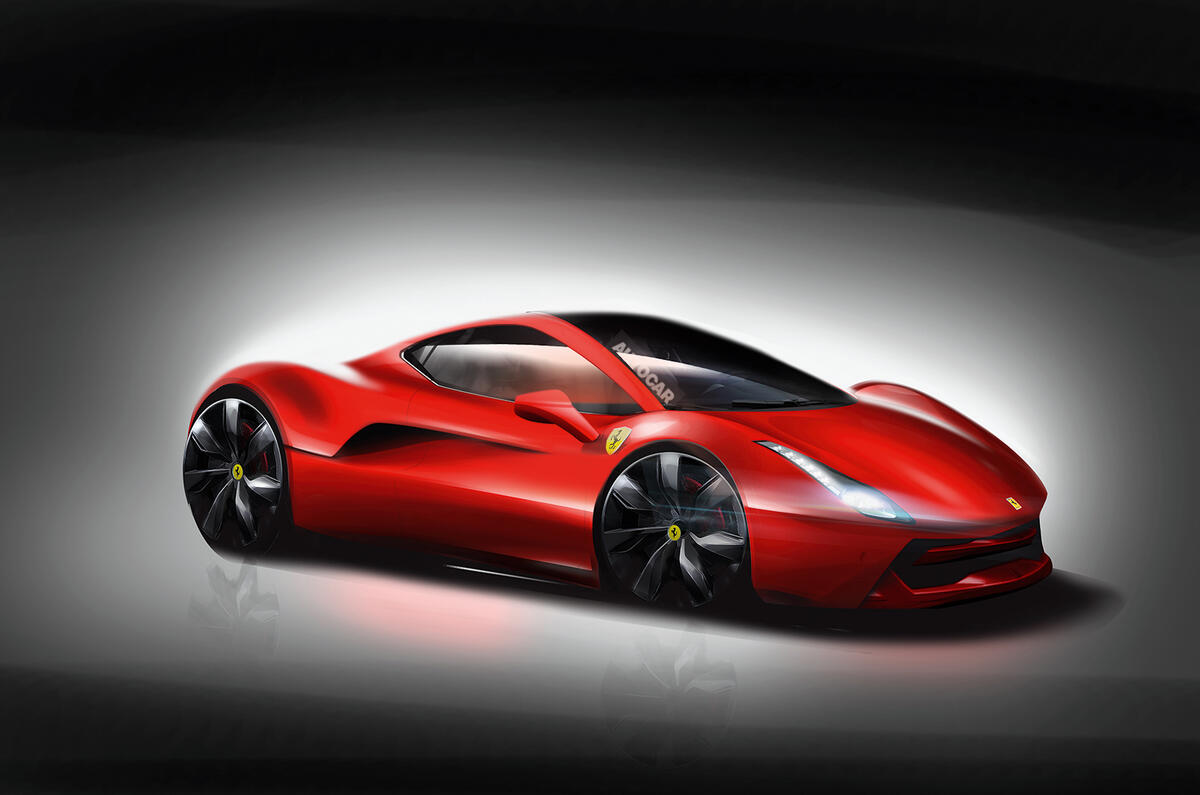 Ferrari showed its first hybrid concept, based on the 599, in 2010 and used electric motors to boost the performance of the low-volume LaFerrari hypercar in 2013. However, this is the first time that Ferrari will have used hybrid technology on a series production model.
As with most car makers, Ferrari believes that many big metropolitan areas will introduce zero-emissions zones during the next decade or so as a way of radically reducing air pollution.
Indeed, London has already announced that all vehicles entering the city centre could have to be zero-emissions capable by 2025.
Like the California T, the new Dino is intended to be a more everyday Ferrari that will attract buyers in affluent metropolitan areas.
In 2013, a Ferrari mule based on the current California T and wearing body panels that disguised it as a shortened 599 was snapped by spy photographers. It's thought this prototype was an early road-going test mule for the new hybrid system shown in the patent.