Nissan has offered the first look at the next-generation Nissan GT-R with the launch of the new Hyper Force Concept at the Tokyo motor show.
The dramatic concept car is billed by Nissan as its "vision for a next-generation all-electric high-performance supercar", and is one of five launched by the brand under the 'Hyper' banner at the returning motor show in Tokyo as it looks to preview its next-generation of electric cars.
Tantalisingly, the Hyper Force confirms Nissan's intentions that the GT-R will have a place in its line-up in the future; Nissan plans to offer a full range of models from small EVs to performance cars, in a bid to give customers the same choice as in the combustion era - and Autocar understands it could go on sale by the end of the decade.
"We want to provide choice for customers," said Nissan CEO Makoto Uchida when asked by Autocar why Nissan was showing so many new concepts at once.
"We're an EV pioneer and this is what we want to do. People's expectations change and they don't look at vehicles as before and in their needs and lives. We'll hear from customers what they think about them [the concepts]. This is giving a look at our future plans. All concepts, we'd like to deliver. We need the customers to agree."
The Hyper Force is four-wheel drive and has a power output of 1000kw - a remarkable 1341bhp. The all-wheel drive system is badged E-Force, as with Nissan's other four-wheel drive EVs, yet whereas they are twin-motor systems it is not known whether the Hyper Force uses two or four motors.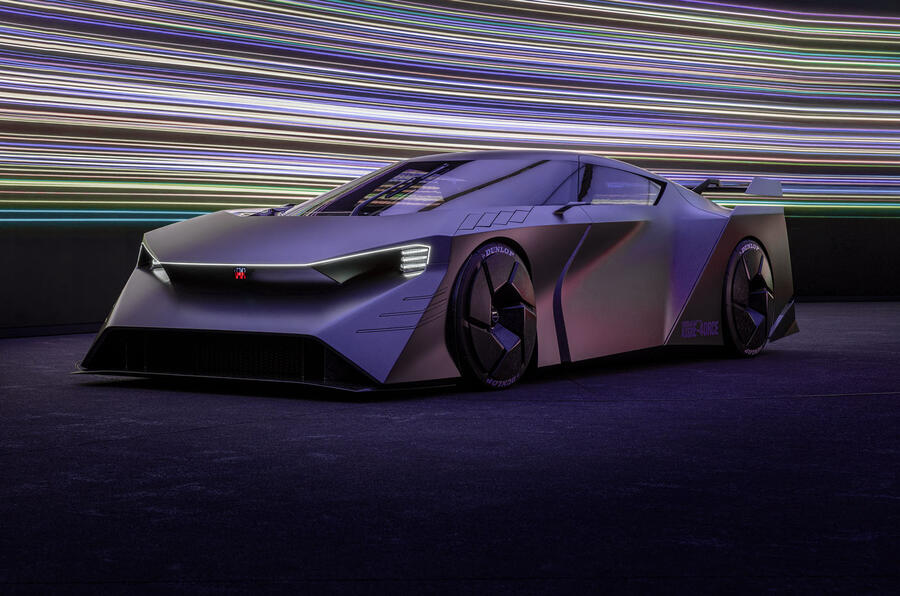 One key technical detail confirmed about the concept car is its use of solid-state battery technology, long considered to be a potential game-changer for EVs in being able to offer smaller, lighter and more power dense batteries that are quicker to charge.
The Japanese firm plans to have its pilot plant for solid-state battery production up and running in 2024, and the batteries in mass-production by 2028. The next GT-R is earmarked for the technology and is tipped to enter production in 2028 or 2029 as a trailblazer for what solid state batteries can do and the models they allow.