The fledgling DS brand will launch cars with strong visual differences, rather than chasing the "Russian doll" design favoured by German car brands, according to the firm's design boss, Thierry Metroz.
Speaking to Autocar, Metroz revealed that the French brand's "avant-garde spirit will be achieved through very different models. We will have a different silhouette for each segment, in order to maintain a surprise".
DS product boss Eric Apode added that the ambition is for "a DS to be recognisable from 100 or 200 metres".
Of the current DS line-up, Metroz says the DS 5 is the most unique vehicle "because of its proportions", with the car being lower and wider than its rivals and taking on an unusual "five-door coupé" layout.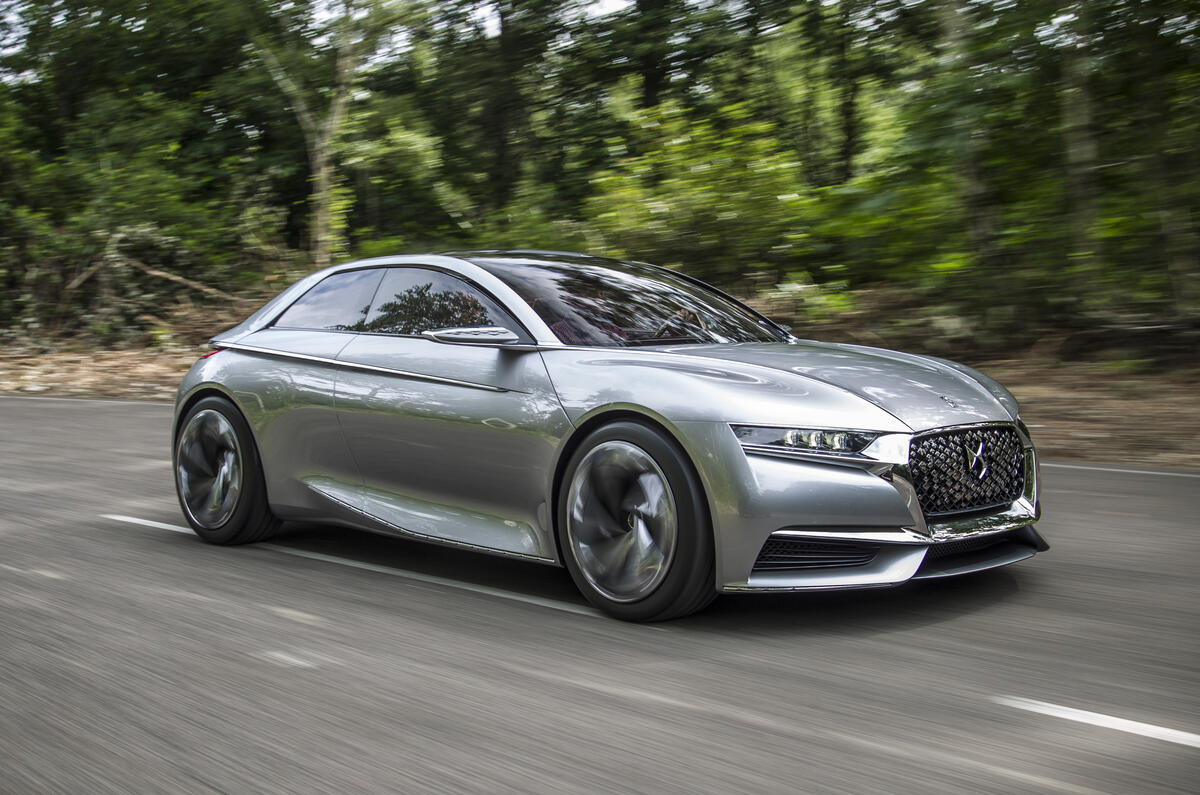 DS models will also be recognisable by the new front end styling previewed by 2014's DS Divine concept and subsequently applied to the faces of the DS 3,4 and 5. "This will be applied to all front ends," said Metroz. The so-called double wings, which appear at the base and top corners of the grille, "will be evolved. Consistency is very important for a premium brand," he said.
Of his broader ambitions for the fledgling DS brand, Metroz said that "the major thing is to be the brand ambassador of French savoir-faire," meaning suavity, polish and sophistication.
Examples of this philosophy include the French pre-war carrosserie, coachbuilders who bodied aristocratic French makes such as Delahaye, Delage and Hotchkiss. Those manufacturers shut up shop in a post-war, austerity-driven France that culled its car industry's luxury brands. "We would like to return to this," said Metroz.