The Caterham Seven Sprint has sold out, with all 60 units of its limited production run being sold in a single week.
The Seven Sprint is a retro-themed version of the sports car, and was unveiled at the Goodwood Revival.
Caterham's Chief Commercial Officer, David Ridley, said: "We have been overwhelmed with the response to the Sprint. We knew of course it was a great product but the reaction we got is unprecedented."
Ridley also highlighted the fact that in an average year, Caterham shifts around 500 cars, adding "with the Sprint, we've sold more than 10% of our annual sales figure in a week. It's been the perfect scene-setter to our 60 Years of Seven celebrations."
The model's 60-unit production run will not be extended, despite the speed of the examples being bought.
Powered by the same 80bhp, three-cylinder Suzuki engine installed in the entry-level Caterham Seven 160 model, the Sprint sports a nostalgic theme through its exterior and interior.
The chassis is powder-coated grey, making it period-accurate for a Series 2 Lotus 7, while the suspension and rollover bar are also reminiscent of Colin Chapman's original.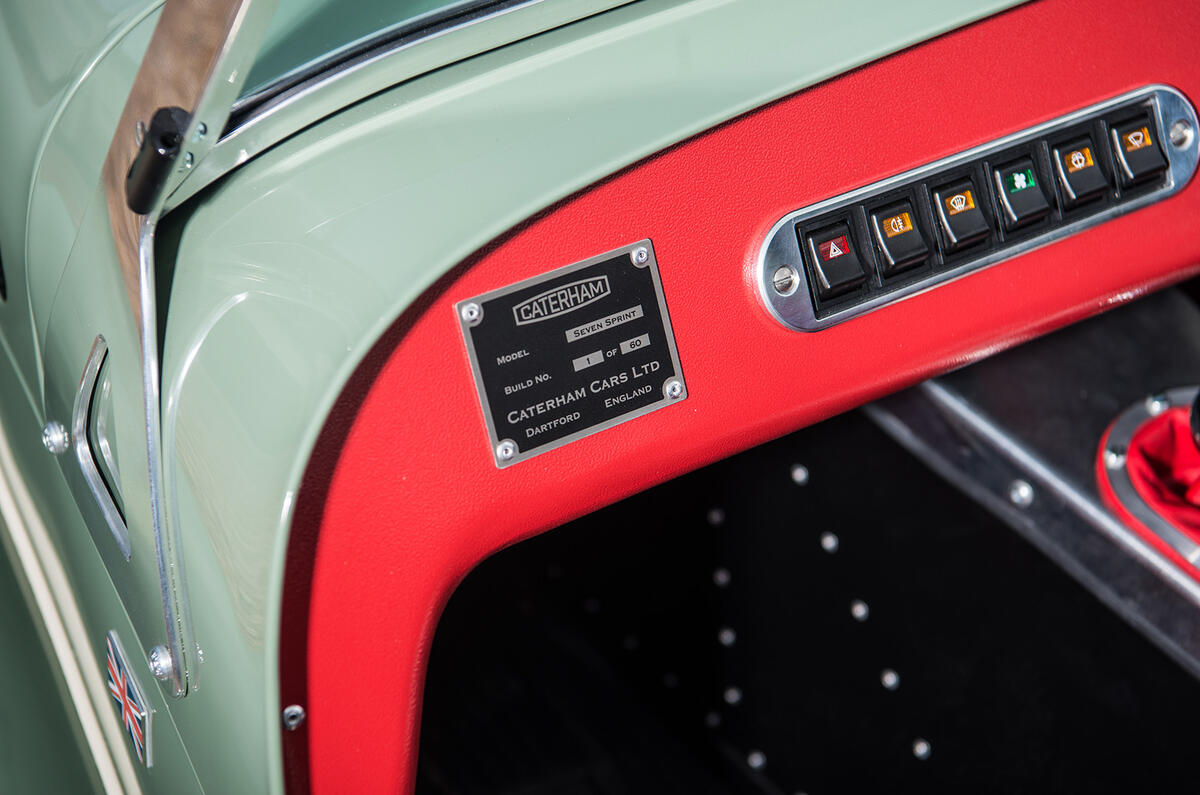 It features flared front wings, a polished exhaust silencer and retro-styled individual rear lights. Wheels are painted cream and finished with polished hubcaps, while the main bodywork is emblazoned with retro Caterham branding and Sprint logo
A choice of six body colours are available, reflecting the number of choices that were available in 1966/67: Cream, Mellow Yellow, Regency Red, Camberwick Green, British Racing Green and Misty Blue.
Inside the cockpit, there's a wood-rimmed sports steering wheel and dashboard in wood effect, complete with a classic instrument layout. The tachometer features red and yellow sectors, another 1960s throwback.