The English have been professionally mining slate from Honister for at least the past 300 years.
To begin with, it was hacked and clawed from the grey hills as it had been since Roman times, the fragile yet impervious stone shuttled precariously down the slopes on pack ponies, or on wooden sledges that were hauled back to the summit on a man's back once emptied. The methods persisted for centuries, only to be swept aside by the industrial revolution's preoccupation with scale, muscle and bone supplemented with the indefatigable motion of tram, track, rail and road.
A road reached the summit in 1879, the smooth sinew in a plan to extract 3000 tons of Westmorland Green from a mine that had long since disappeared beneath the earth.
This article was originally published on 2 January 2016. We're revisiting some of Autocar's most popular features to provide engaging content in these challenging times.
Today, there is still a slate mine at Honister and it's the last functioning example in England. As is the way with such things, the visitor's centre is far bigger than the workings now, its exterior dotted ominously with ashen-faced gravestones, solemnly awaiting the engraver's chisel.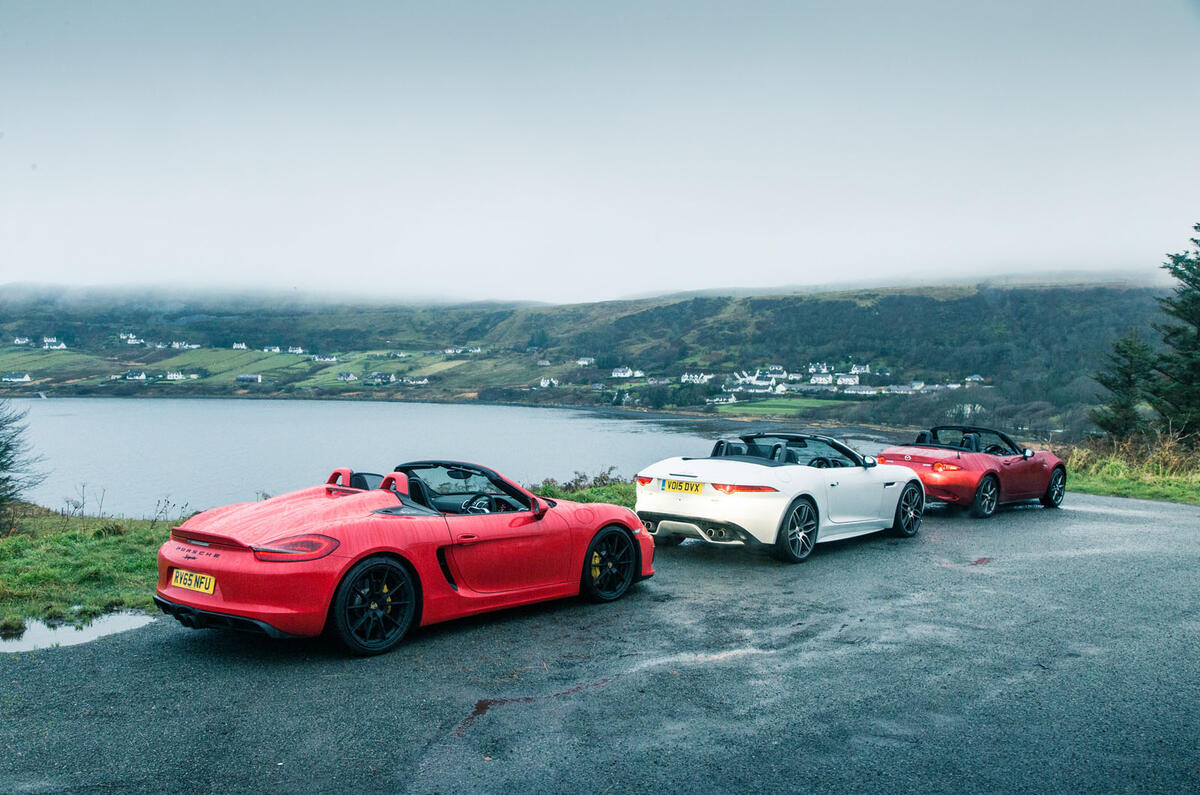 The road persists, too, known to the Department for Transport as part of the B5289 but to everyone else as the Honister Pass. Today, it is wet. No surprise there, as the day in question falls at the end of November, and the surrounding pall encompasses all of Cumbria – but it's a bind for the kind of cars we've chosen to foreground against the garage-sized boulders strewn artistically among about a million gallons of moving water.
The bad luck is emblematic of a bad year for open-top sports cars in general. Summer was short and undeserving of the name. October sizzled briefly, with silly, show-off temperatures that simply served to confuse everyone's sartorial choices.