We've only got ourselves to blame here. The decision to whisk away the top three contenders and have them face off on the road meant that almost certainly some very senior stuff would be left behind in the paddock at Snetterton – and so it proved.
Even so, the exact identity of the nearly-but-not-quite brigade came as something of a surprise. For a start, in fifth, it included the Lamborghini Aventador SV, a car universally praised for its appearance and prodigious V12 engine, and just as widely pooh-poohed for the pig-headedness of its handling. Its lofty appearance in almost everyone's running order (rising to second at one point) is testament to the remarkable transformation bestowed upon it by the SV overhaul.
2016 Geneva Motorshow update: Porsche confirms next generation Cayman GT4 will have six cylinder engine
Nevertheless, it was the final fourth-place ranking of the Porsche Cayman GT4 – a five-star road test subject, no less – that had us all reaching for the nearest calculator app. Surely, this, the finest example of Porsche's peerless mid-engined middleweight, wouldn't be the last car cut adrift before the medals were handed out? Alas, a steward's enquiry confirmed it: 13 points to the Porsche 911 GT3 RS's 11, its hopes ultimately dashed on the remarkable, myriad qualities of those above it.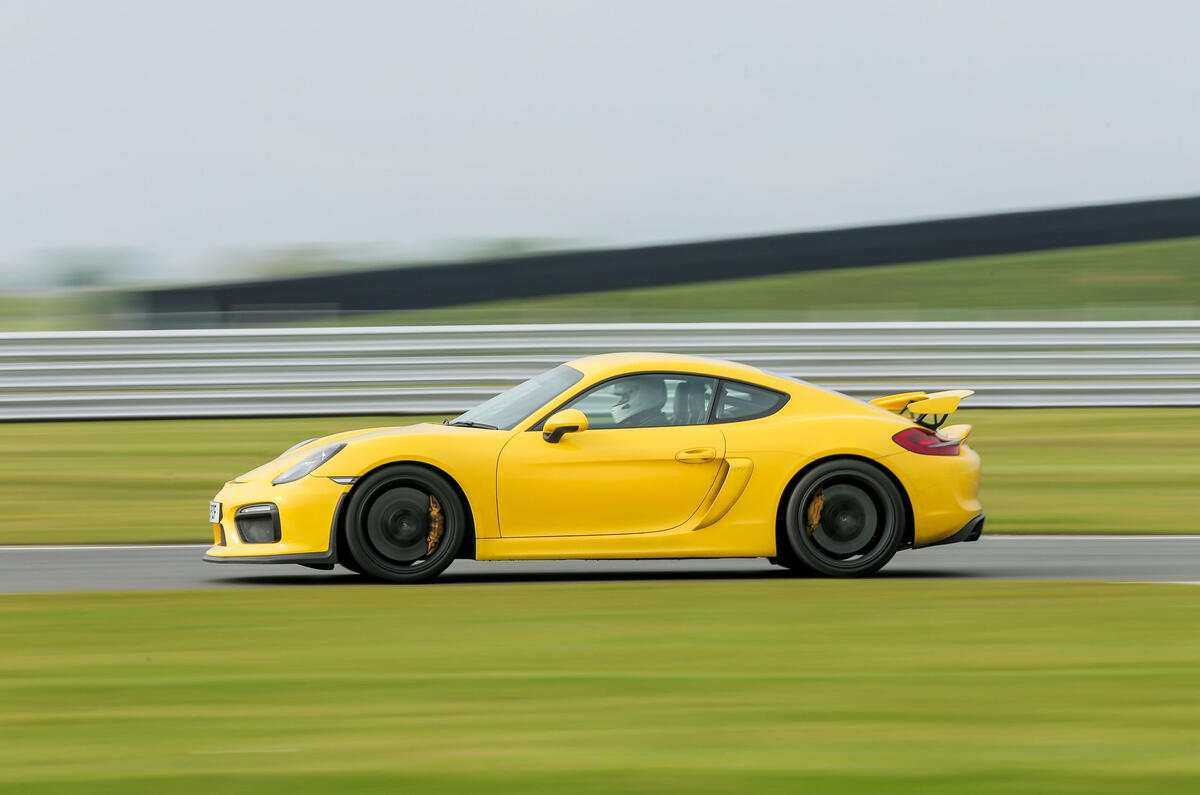 There is, it must be pointed out before we delve deeper, some method to this madness, but I think it only proper to dwell for a moment on just how inordinately good the GT4 makes £65k feel. After all, two of the cars it lost out to cost at least twice as much and the Lamborghini below it was an even greater multiple of its price.
On the road route, on day one, the Cayman was exceptional. "Consistently excellent," Saunders called it. Or to put it another, aptly longer way: "That I keep driving it, past the usual turnaround and just onwards for a few miles more, is not because I want to learn anything more about it but because I want to enjoy it for a few more yards, a few more minutes, until all time runs out." Well said, Prior, and firmly seconded.