It's not often that we get to drive a new car almost year before its introduction.
It's an even rarer occasion when we're able to test it on public roads rather than in isolation on a test track behind closed doors so long before a planned start of sales. But this is what BMW has invited us to do with its new X7 - the up-market SUV that will slot into its line-up above the second-generation X6 as a luxurious seven-seat rival to the Mercedes-Benz GLS and standard wheelbase Range Rover.
Some twelve months before it is set to reach UK showrooms a team of BMW engineers are busy carrying out a round of validation tests of the new X7, known internally under its codename G07, on a route around the company's sprawling Spartanburg manufacturing facility in the USA, where it will be produced alongside the BMW X3, BMW X4, BMW X5 and BMW X6. Our test featured a fleet of five prototypes running a range of different engines and chassis set-ups as well as varying interiors set-ups.
Originally previewed in concept car form at last year's Frankfurt motor show, the X7 is the seventh SUV model to join the BMW line-up, and at launch it is the X7 M50d M-Performance that will initially act as the performance flagship of the range. Other new X7 models planned to be offered from the start of sales being tested by BMW that we get to drive include the xDrive40i, xDrive50i and xDrive30d.
Together with the resurrected 8-series, the X7 forms an integral part of a plan to move BMW further upmarket from its premium positioning today.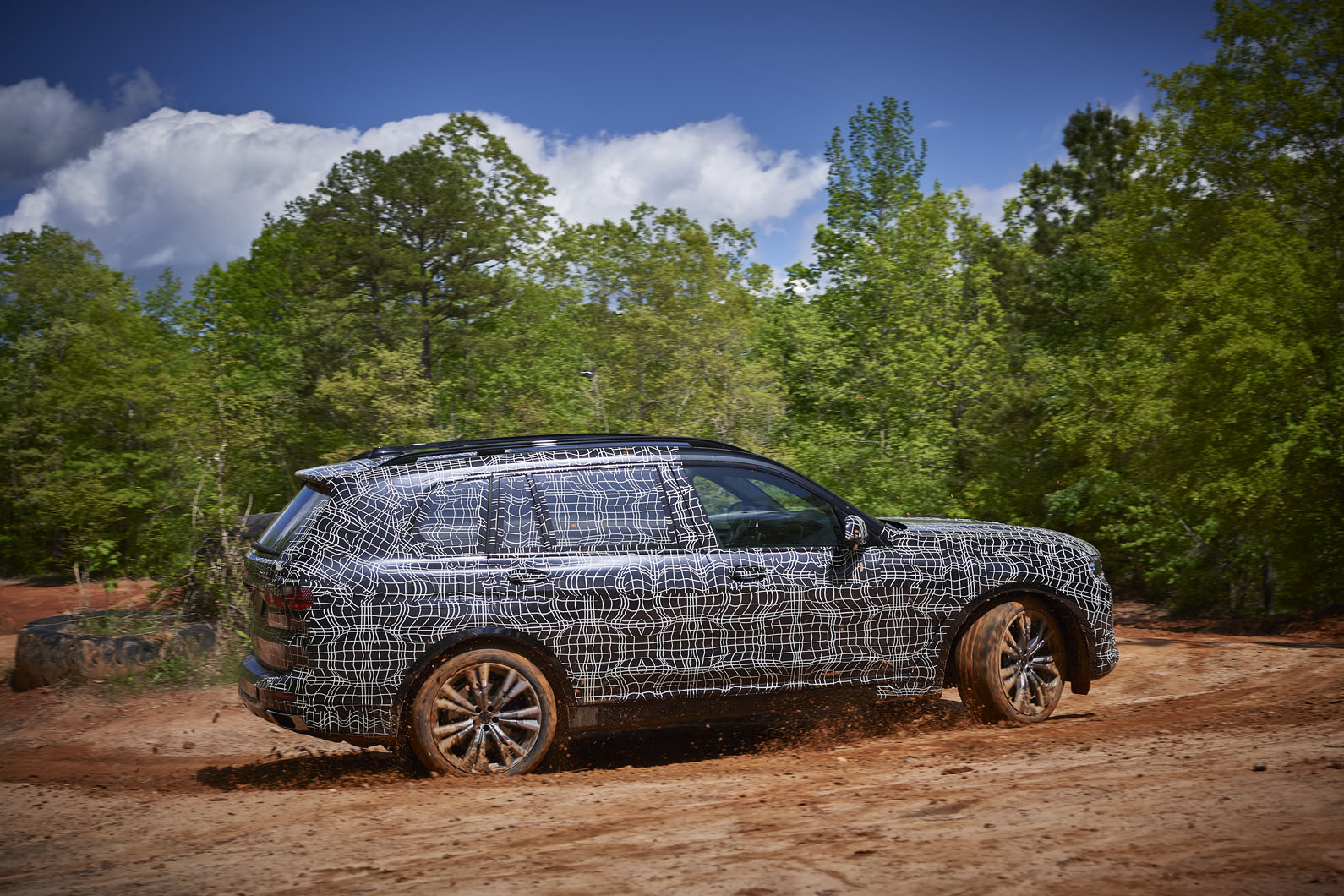 "It's much more than just a long wheelbase X5," says X7 project leader Joerg Wunder. "We set out to create an SUV that offers the same level of luxury and comfort as the 7 series. At the same time, a great deal of effort has gone into insuring it delivers the sort of driving dynamics and on-road characteristics traditional BMW buyers expect."