It would be easy to look at the new BMW Vision Neue Klasse concept car, which previews the design and technology of the company's next generation of electric vehicles, as a repudiation of its recent efforts.
The evocative name, retro look, stripped-back lines and nods to classic BMW saloons feel like a dramatic course correction away from its recent history - all confrontational, controversial, aggressive and edgy styling and advertising.
Except - if you believe BMW bosses, at least - it's not.
"This is a statement of confidence, showing what we can do and what we feel capable of - and we do it from a position of strength," says Pieter Nota, BMW's customer, brand and sales boss.
"Our current portfolio is highly successful. We are by far the number-one brand in the premium segment globally and we're ahead of mass-market brands in some markets. We're doing this out of a position of strength.
"It's not that we suddenly feel the need to completely throw away everything we have. But we see the markets moving fast, and we need to stay ahead of the game."
Whatever you might think of some of those recent front grilles, they certainly aren't putting off buyers. And yet here is the Vision Neue Klasse, promising not so much a step-change in design as a revolution.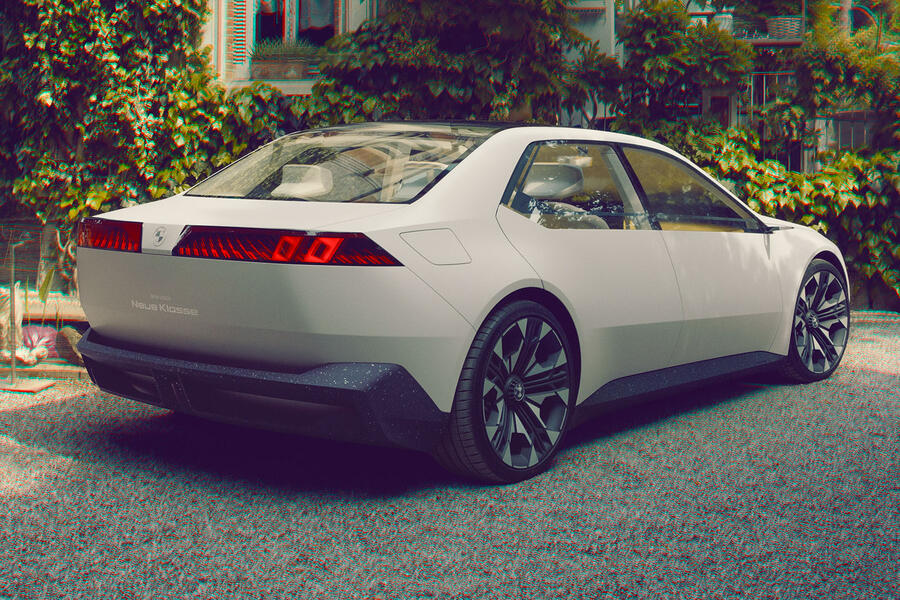 It's because this generation of Neue Klasse - the Neue New, as the firm's marketing folk would have it - is BMW responding to the change the whole industry sees coming: electrification.
Essentially, the next-generation BMW 3 Series into which the Vision Neue Klasse will morph in 2025 and the five further models that will join it in the following 24 months will represent a first for BMW: a co-ordinated roll-out of bespoke, mainstream electric cars.
They will also use BMW's sixth-generation lithium ion batteries, new electric motors and the ninth-generation version of BMW's iDrive infotainment system, which will make bold use of an enlarged head-up display. Technical details are thin on the ground but BMW claims the cars will have 30% more range, offer 30% faster charging and be 25% more efficient than its existing EVs.