The Alfa Romeo Giulia has been such a long time coming that there's no little irony that I'm stuck waiting for it now. Stuck in the office, staring at the ceiling. Waiting and staring. How long have I been waiting?
Well, it has been five years since the Alfa 159 dropped, old and unloved, off a production line cliff face. But it represented only part of the waiting period, not its beginning. Before that, there was the 156 and the 155. Both were pretty. One was good.
Neither, though, was the front-engined, rear-wheel-drive saloon that we felt Alfa should be building if it wanted to be Italy's BMW and a proper volume contender. No matter that it hadn't actually built such a car since Fiat massaged the ailing brand into Lancia in the mid-1980s. It would, we felt sure, be like riding a bike for the evocative brand. Muscle memory would take over.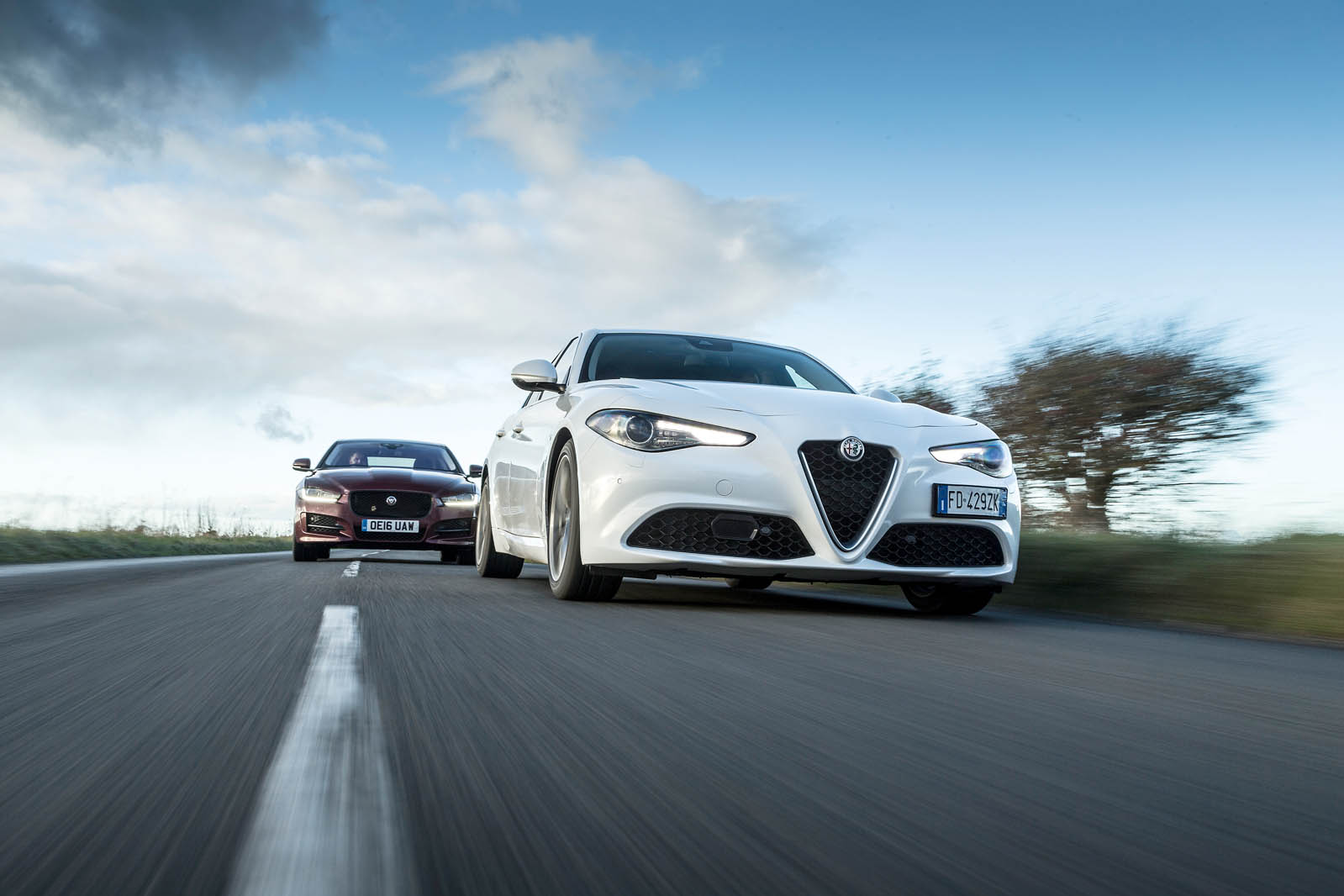 Turin itself needs no help locating the right kind of inspiration; the name Giulia, after all, is an homage to precisely the kind of model we're talking about. The four-door Type 105 of the 1960s was the sort of car that made Alfa rightly famous: a swept-back, featherweight saloon coupled to the firm's fantabulous Twin Cam engine via the medium of a driven back axle. The original Giulia sprouted memorable add-on trim names: the TI Super, the Nuova Super – each shifting quickly for their day. A day that ended in 1977.
Forty years is a long time for the spirit of a car to flutter about in the ether – long enough to excuse a morning spent waiting in the office for its namesake to be whisked from the dockside to Autocar's second home under Heathrow's flight path. At least the Giulia's rivals have turned up. One is the standard, the other its successor. In the marine blue corner is the current BMW 320d, hewn over time like a Neolithic arrowhead and implacable, brilliant evidence of what Alfa should have been doing and then patiently fine-tuning all this time. This one is our long-term test car, and the fact that it is dirty and has an xDrive badge on the back only confirms my affection for its attitude and flint-edged purposefulness.