"I've never seen anything like it. It was a self-made recession." So says Bentley CEO Adrian Hallmark on the car maker he took over on 1 February 2018. Two years and five months later, we have named him the winner of this year's Editor's Award for the person most responsible for the success of their company.
Leaving a high-flying job at Jaguar Land Rover, Hallmark knew he was walking into that rarest of things: a luxury car manufacturer that wasn't generating profits by the bucket load and was in fact loss making.
"The company had been through four years of investment in a new generation of cars with a new Continental family," he says. "It was a radical overhaul. Every nut, bolt and washer was changed, with no carry-over. The W12 engine is the symbol of that. It's a ground-up new W12 engine. Not even a piston carries over. There was radical change everywhere, including the factory."
But while the cars – the Continental GT coupé, its GTC soft-top sibling and the Flying Spur saloon – were largely ready to go in terms of drivability, performance, and the competence of the design and engineering, "the first of the new triplets didn't arrive". Hallmark explains: "The reason we didn't give birth to the first was readiness in the detail. The reality was we could not build the cars at the volume planned as there were so many issues with them."
Some 991 problems were identified with the Continental GT, which added an extra 50% again to the build time of each car in finessing those errant details. "We could build cars but we couldn't hit anything like capacity," Hallmark says. "That's just the first car but two more were following in nine months, each of those going through that maturation period, and it becomes a complete log jam."
So the Continental GT was delayed while those problems were fixed and the GTC and Flying Spur pushed back "significantly", too, "which is deadly for a small company having spent money. But we put quality over quantity," says Hallmark. With the car's predecessors out of production, this meant that Bentley went without 50% of its cars for 50% of its global markets at points throughout the year. But that wasn't all.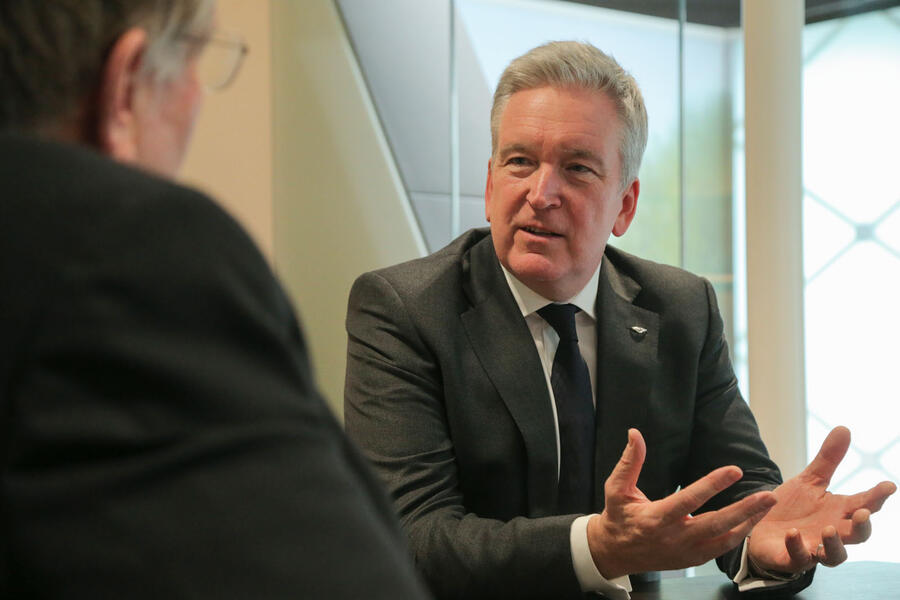 "Then we hadn't adequately planned for the WLTP regulations," he adds. "While we had done all the work on the engines and efficiencies, it all needed to be tested. We got caught up in the queue to do testing as we hadn't booked the slots. We had the cars but no engines to put in them. It was truly, operationally… challenging. I've never seen anything like it. It was a self-made recession."
Hallmark put Bentley into "keeping the lights on" mode while trying to improve production efficiency, the results six months later a staggering 23-24% improvement in both production lines and the paint and trim shops. Running alongside this was a cost control programme designed to cut overheads by 30%. It ran so deep as to save £1.2 million a year simply by reducing the number of disposable gloves used by production line workers and a further £1.8m in cleaning contracts by getting workers to clean their own stations at the end of the day.