WO Bentley remains a much misunderstood man. He liked trains as much as cars, was a pretty hopeless businessman and never set out to build the world's fastest cars. Speed was always in the formula, but only part thereof.
Back in 1919, when his first engine burst into life on a bench in London's New Street Mews (much to the annoyance of a nurse tending a dying man next door), his stated vision was merely to build "a fast car, a good car, the best in its class".
Bentley was so unwedded to the idea of making the quickest thing on four wheels that he deliberately made his cars far heavier than they needed to be – inspiring Ettore Bugatti's well-known, unkind but not inaccurate "world's fastest lorry" jibe – and less technologically advanced than was possible, even at the time. He was, for instance, a great admirer of Peugeot's 1914 twin-cam W grand prix engine but eschewed the layout because it didn't provide the mechanical refinement he sought. He wanted speed, but not at any price.
His vision was one of effortless progress in an indestructible car. He was proud he could drive his Bentley through France from coast to coast in a single day without needing the lights and, years before anyone dreamt of an autoroute, rightly so. When one of his cars won Le Mans in 1929 for the third consecutive time, the engine strip-down report simply read: "Nothing to report." These were massively engineered cars – overengineered, in fact. Versatile, too: one chassis off the line could win Le Mans; the next could be turned into a hearse. And at least one was.
Read our review of the Bentley Bentayga Diesel here
So as the Bentayga Diesel gently eased into the river and started confidently paddling upstream, I imagined the great man sitting in the back, a small smile turning into a broad grin as its engine note didn't waver as the waters drew deeper. Anything that extended the use of a Bentley and allowed its occupants to enjoy travelling in one would have been a good thing to him.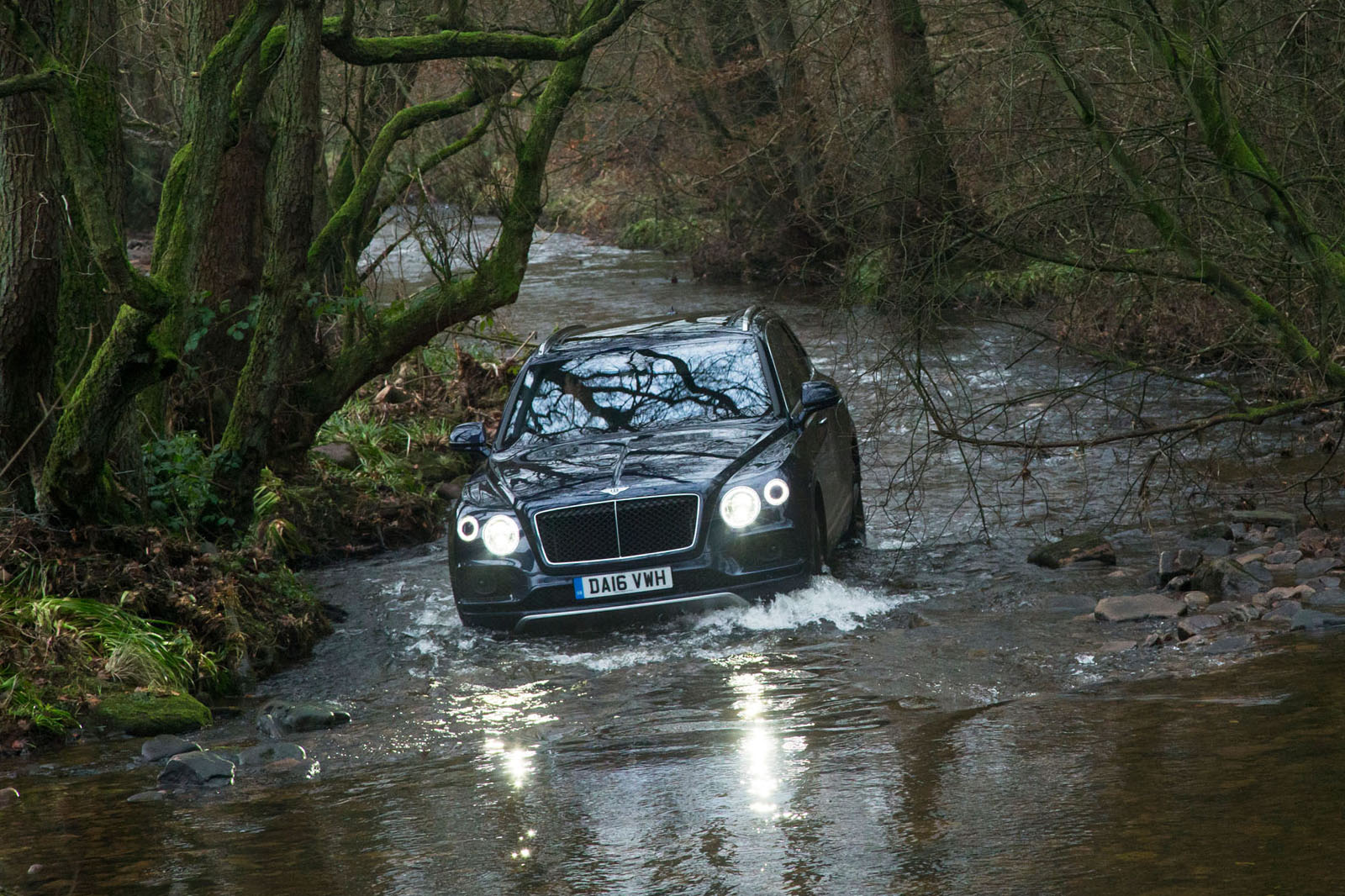 Even a Bentley with an Audideveloped diesel engine? Well, Bentley didn't like other people's engines and blamed – in part, at least – the 1931 collapse of his company on the imposition of just such an engine (a Ricardo-designed 4.0-litre straight six) in a Bentley against his will. But the truth is that the company was already past saving, the Ricardo engine a symptom of Bentley's troubles, not the cause. So I think he'd have been very sniffy about the Audi involvement, right up to the moment he drove it.
To me, the only surprise is that it has taken so long for Crewe to get around to doing a diesel Bentley. Bentleys have never been about power or the high-rev histrionics required to extract it from modern petrol engines. The only measures that matter in a Bentley are maximum torque and the revs required to access it. And, if you can believe it, its new engine makes 663lb ft of the stuff at an inaudible 1000rpm. That's the same torque at fewer revs from 4.0 litres and eight cylinders than the flagship petrol Bentayga manages on 6.0 and 12.