These two cars are separated by little but time.
Just nine horsepower. Seven pounds feet of peak torque. Two kilograms of unladen mass. They share precisely the same manufacturer claim for standing-start acceleration: 4.8sec, 0-62mph. And yet one of these two founded the automotive market niche that, decades later, the other has graduated into: that of the performance-tuned estate.
One of these cars was revered; given an instant and permanent place in fast-car folklore. It became the answer to a pub quiz question that anyone who read car magazines in the 1990s remains, to this day, ready to answer. The other, hidden in the shadow of its five-door sibling, has scarcely been given a fraction of the attention it may deserve.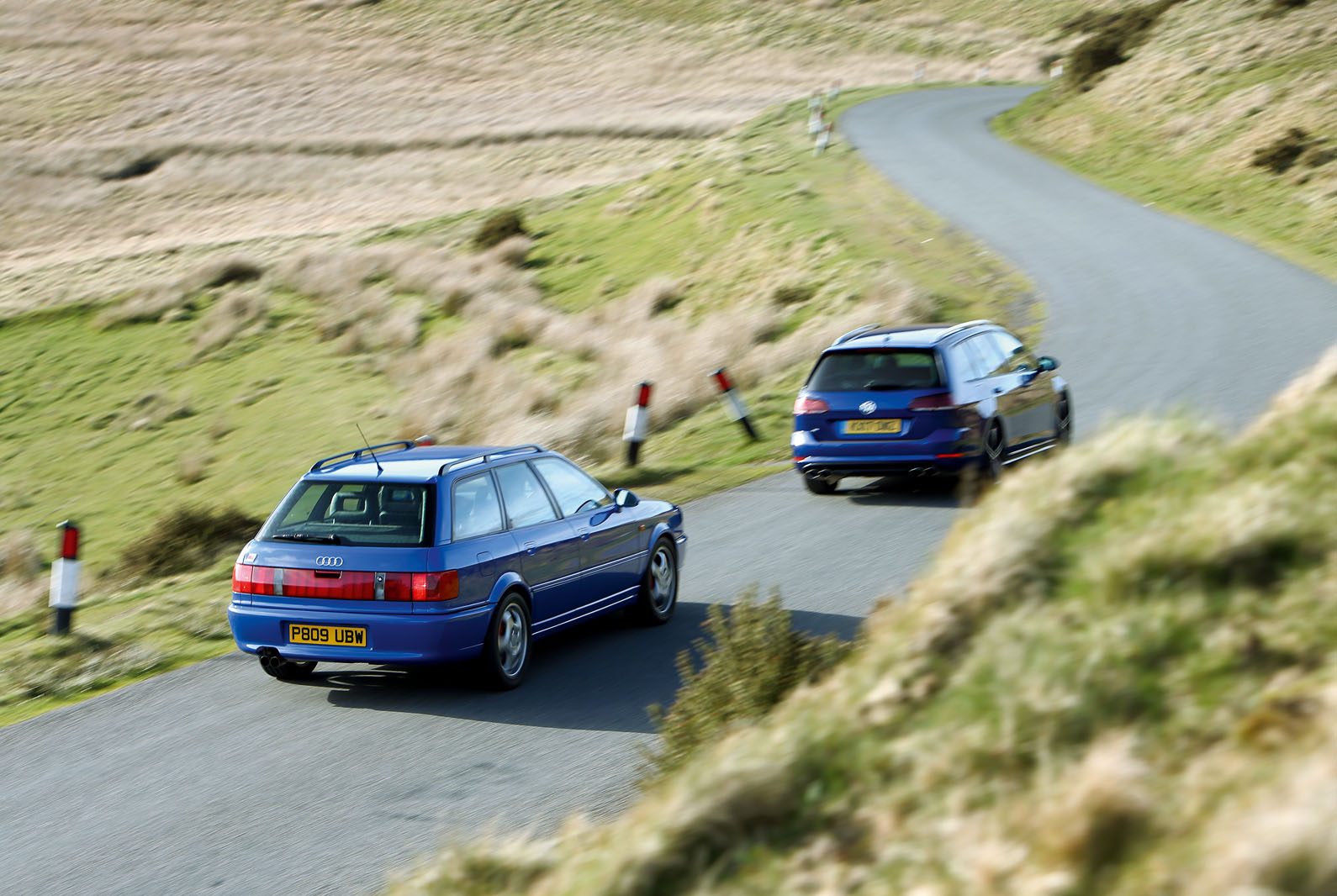 Time to see where the credit is really due in the cold light of 2017. Has the Audi RS2 Avant, Ingolstadt's fabled supercar-slaying original firebrand shooting brake, finally been upstaged by another big-hitting, even more affordable alternative: the latest Volkswagen Golf R Estate?
The RS2 Avant cost almost £46,000 when it was launched in 1994. At the time, a Porsche 911 cost almost exactly the same. If Audi introduced an equivalent model today, I reckon it'd have to be a 600bhp, £100,000 car.
And even then, it wouldn't have the RS2's pioneering status. This was the original 'RennSport' Audi: a limited-run toe-dipping exercise with wheels, brakes and tyres taken from a Porsche 968 Club Sport. The five-cylinder engine under its flatnose bonnet had been donated by the venerated Quattro coupé and then boosted to new heights of potency. And when the RS2 underwent the Autocar road test, it memorably proved what a fast 4x4 could do by out-launching the mighty McLaren F1 from rest to 30mph.