Audi has removed the S4 and S5 from sale in the UK, citing a need to meet existing orders due to high demand for the models, but has given no indication of when they will be back on sale.
The sporting diesels have been taken off the German brand's website and are only available to buy from stock. Audi says it is currently trying to fulfil orders for both models to ensure demand can be met.
Both the A4 and A5 model lines are due to be replaced next year in any case, with prototypes of the new models having been spotted testing recently with slimmer headlights, a reshaped front grille and flush door handles, among the obvious changes. It is unclear if the current-generation cars will return to sale before the new cars are scheduled to be introduced.
Customers can still order the range-topping RS4 Avant and RS5 Coupé and Sportback, as well as the technically related S6 and S7 saloons.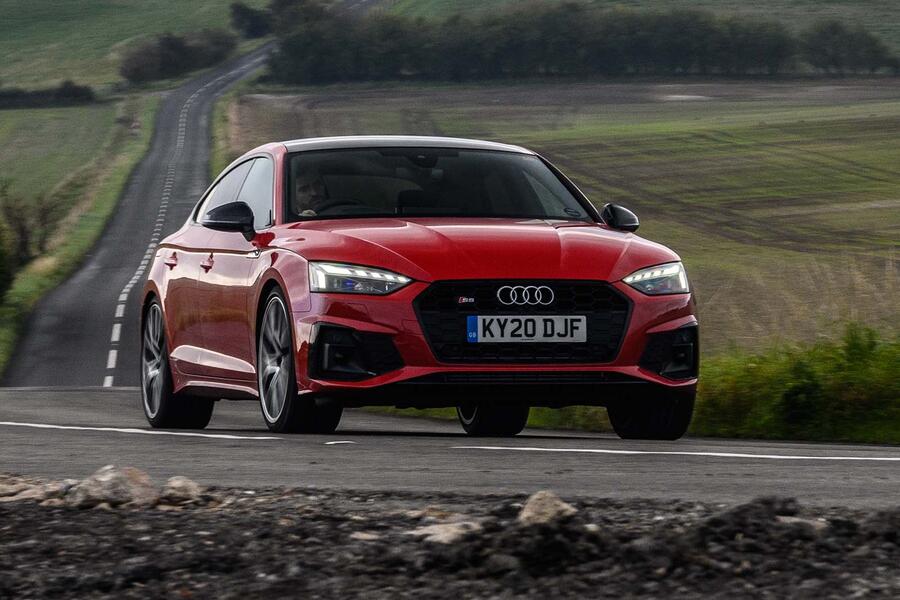 Between January and June 2023, Audi sold a combined 198 examples of the S4 and S4 Avant, and 178 S5 Coupés and S5 Sportbacks in the UK. For the entirety of 2022, the brand sold 137 S4 Avants, suggesting demand had increased for the BMW M340d rival.
It is unclear whether the 2024 models will use the same 3.0-litre V6 diesel engine, However, the current models have been taken off sale soon after BMW axed all diesel variants of the 4 Series, meaning petrol power could make a return next year with a mild-hybrid set-up similar to that of the current models'.
As part of a new naming strategy aimed at differentiating Audi's electric and combustion models, the next-generation A4 is set to take the A5 name into production and will eventually be joined on sale by an electric equivalent badged A4 E-tron. What this means for the name of the successor to today's A5 is unclear.
The current S4 Avant went on sale with a 3.0-litre petrol V6 in 2017, with the technically identical S5 following later that year. Both were facelifted in 2019, at which point all of Audi's S range became available with its twin-scroll turbocharged diesel engine in various states of tune.