The Audi R8 Spyder V10 is now on sale in the UK priced from £129,990, which is £10,470 more expensive than the R8 Coupé.
Read our review of the R8 Spyder here.
When first deliveries arrive later this year, the mid-engined drop-top will go head-to-head with the recently facelifted Porsche 911 Turbo Cabriolet, which starts at £135,766.
The Spyder is expected to account for 25% of R8 sales in total in the UK.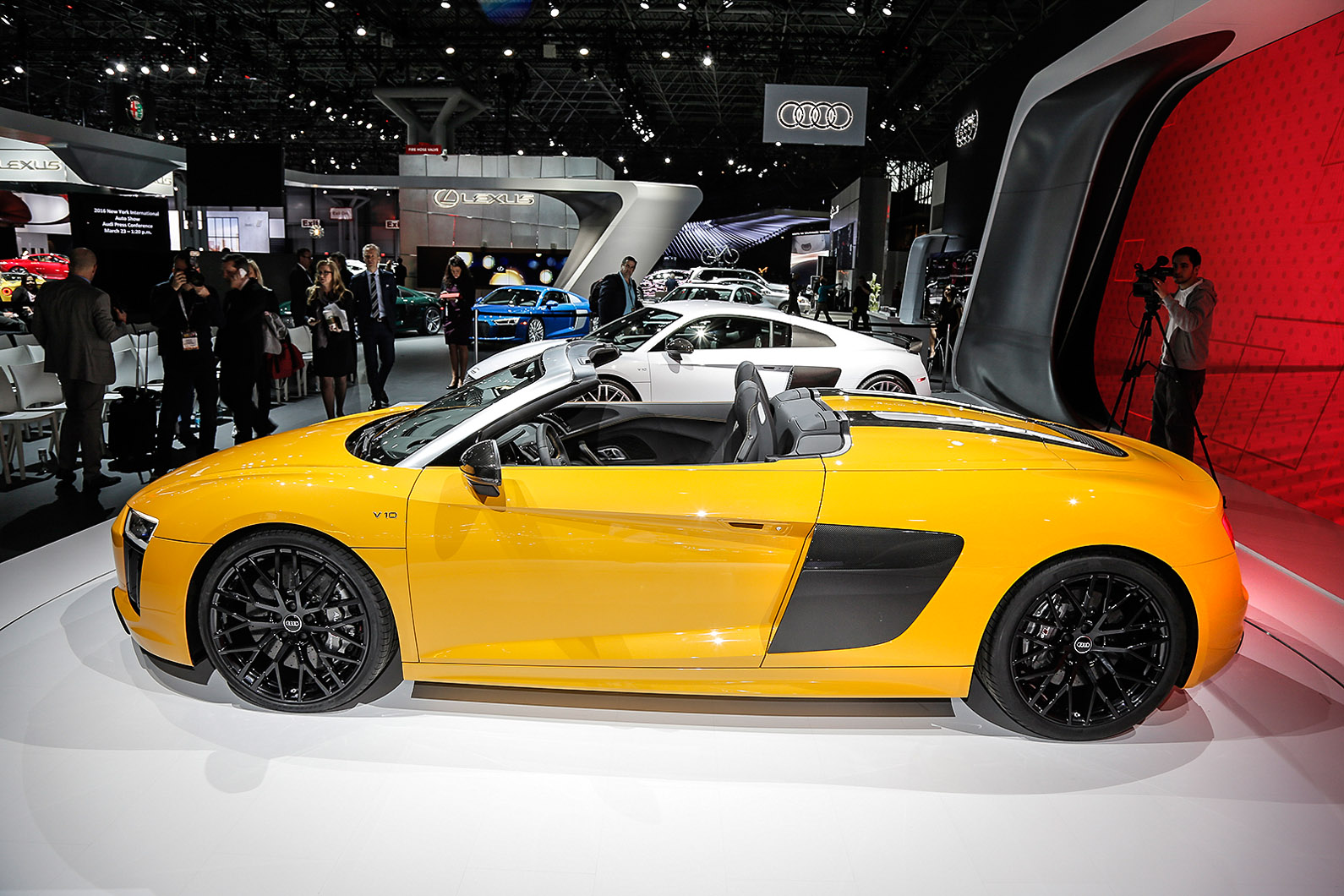 Technical details
The 2016 R8 Spyder is based on a modified version of the R8's aluminium and carbonfibre spaceframe body structure, which uses added strengthening within the A-pillars, windscreen surround and sills to offset its lack of a fixed roof structure.
Audi claims a 50% increase in overall rigidity and 113kg reduction in kerb weight over its predecessor, which was launched in 2009.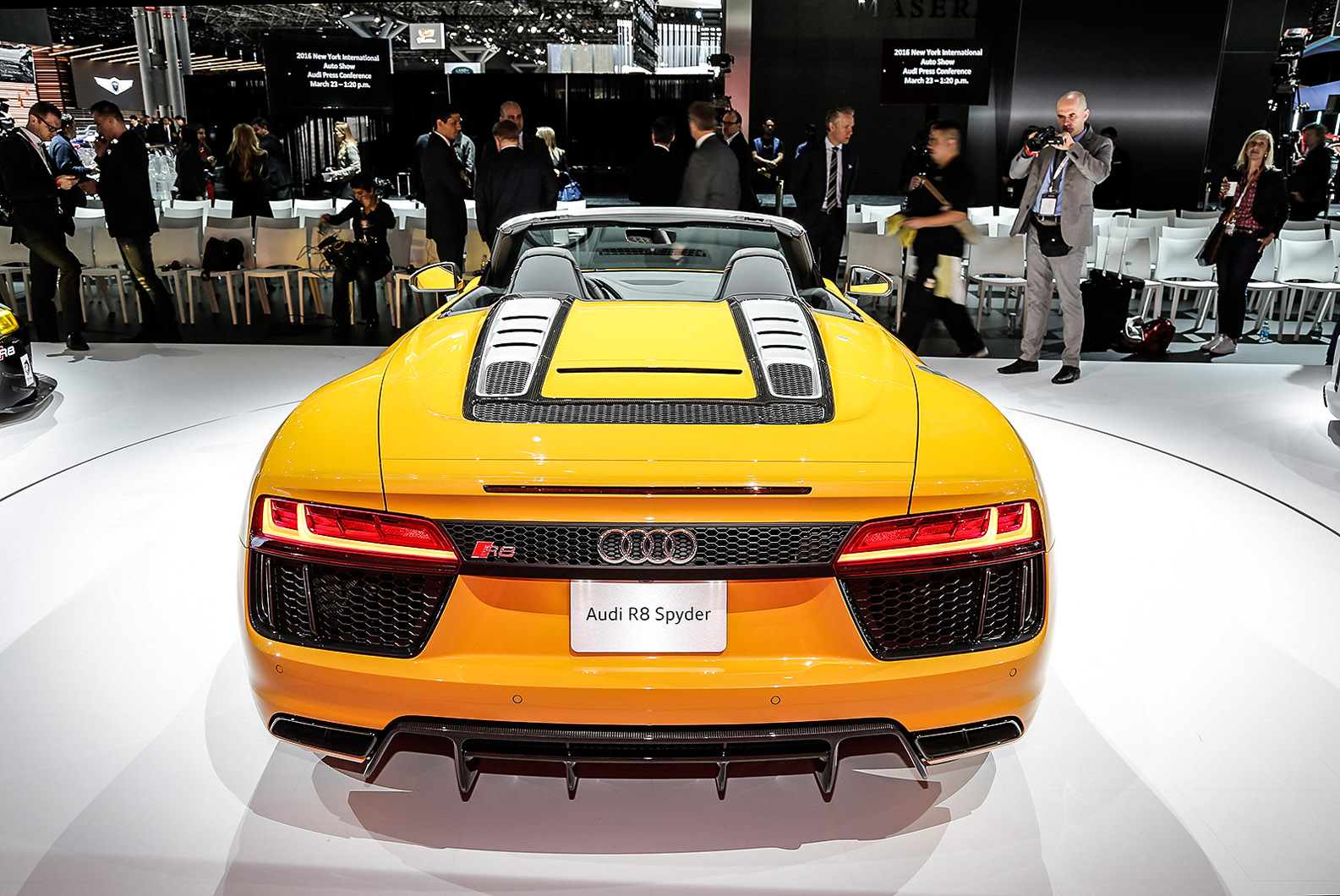 Wider and shorter than predecessor
At 4426mm long, 1940mm wide and 1244mm tall, the new Audi is 14mm shorter and 36mm wider than the previous R8 Spyder and the same height. Despite the altered dimensions, it continues to ride on the same 1650mm wheelbase as before.
Its fully automatic roof features two tapering buttresses that extend back over the engine cover at the rear, mimicking the styling treatment of its fixed-head sibling. It opens and closes in 20 seconds at speeds of up to 31mph. The fabric structure folds beneath a dedicated tonneau cover behind the two-seat cabin when stowed. The glass rear window can also be automatically extended and retracted within the rear bulkhead.