Audi is equipping its dealers with full virtual reality capability that will enable customers to virtually experience any car in the model range prior to purchase.
The high-tech simulation tool will enable customers to survey their chosen car in three dimensions and from a 360-degree perspective. The customer will wear a virtual reality headset and can move freely around the virtual car, even climbing inside the cabin or scrutinising technical components.
Audi regards the virtual reality offering as a potential way to entice customers to engage with dealerships more intensely.
"Our challenge is that our customers often only come to a dealership to talk about the price," said Marcus Kühne, of Audi's Digital Retail Solutions division.
"They already know everything there is to know about their chosen car from internet research. But we would like to engage them and give them a better time at the dealership. We'd like them to have a consultation about the car rather than look on the internet. The VR technology could do this: it is invasive, emotional and unexpected."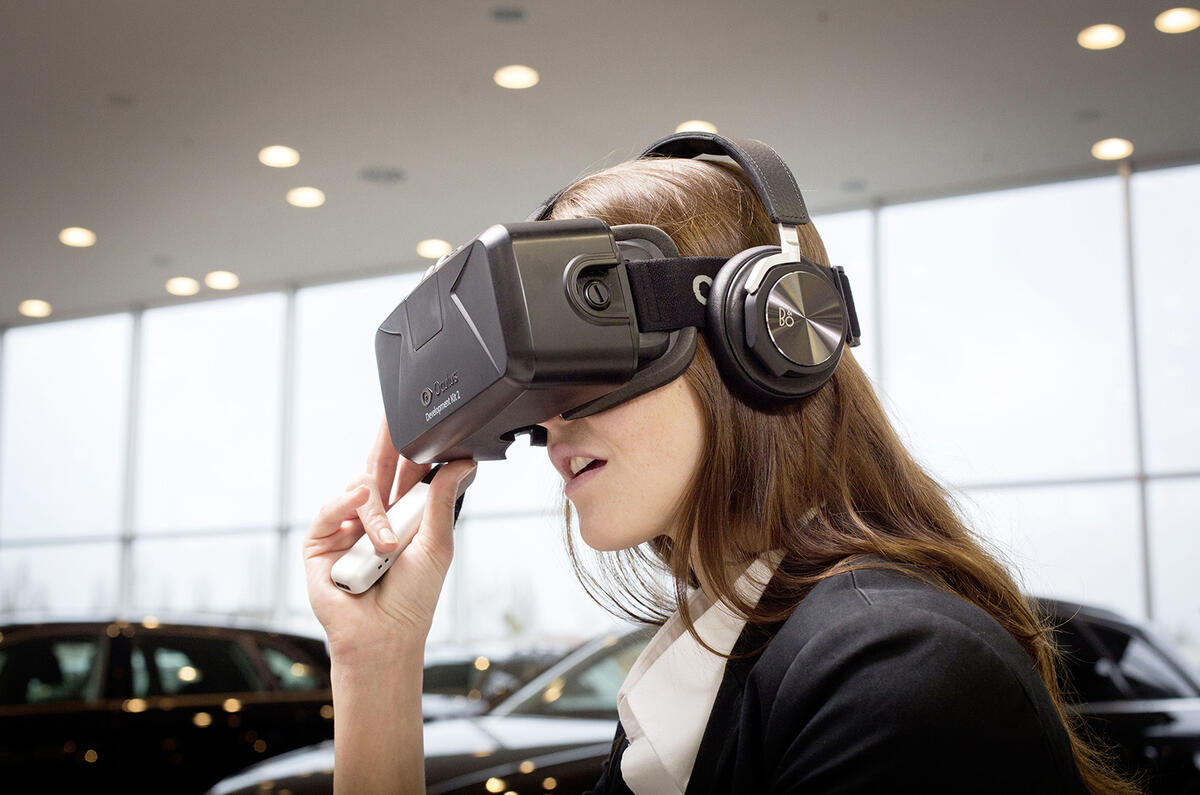 Audi's entire car range – comprising more than 70 models – can be portrayed in the virtual landscape, as well as every equipment feature, from paint colors to wheels, exterior packages and seat upholstery to the infotainment modules.
To enable a customer to view the car in a variety of light conditions, Audi has designed a number of VR environments, including Paris, Iceland - or even on the Moon. Audi collaborated with a Gateshead-based tech company, Zerolight, to develop the optimised graphics engine needed to display the cars in the VR world.
The cars are modeled on the actual design data, and each vehicle is made up of five to seven million polygons – good enough for the customer to identify details such as the polish of the aluminium inlays or the gloss levels of the paint finish depending on the position of the virtual light source.
Two versions of the Audi VR experience are available: a compact version is suited to dealerships where space is limited, and enables customers to view the car of their choice from an armchair.
The larger version works on a surface measuring roughly 5m squared and allows customers to move freely around the virtual car.
Audi currently uses two virtual reality headsets - HTC Vive and Oculus Rift – and has yet to decide on whether to favour one over the other when it rolls out VR across more dealerships.
The technology is expensive, with the powerful NVIDIA graphic card required to drive the system costing £10,000 alone.