Alfa Romeo will deploy parent firm Stellantis's new electronic architecture on its new Giulia in 2025, but boss Jean-Philippe Imparato has confirmed that this won't lead to a wholesale reinvention of the brand's interior design philosophy, nor a battle with the Germans on in-car tech.
"I respect what Mercedes is doing with its digital technology, of course," he told Autocar, "but my customers aren't looking for metre-wide infotainment screens in their cars or 200 digital assistance systems to switch on and off.
"We're developing our technology, and you will see what we're working on in 2025, when Alfa Romeo becomes the first to deploy the Stellantis group's all-new electronic architecture, STLA Brain. But it won't change how our cars speak or appeal to our customers. We must continue to play to our strengths."
Alfa Romeo's customer research suggests that its buyers want an evocative cannocchiale (telescopic) double-cowled instrument panel in their cars and an infotainment system that gives them driver-specific information about their car's condition but doesn't bamboozle them with unnecessary information.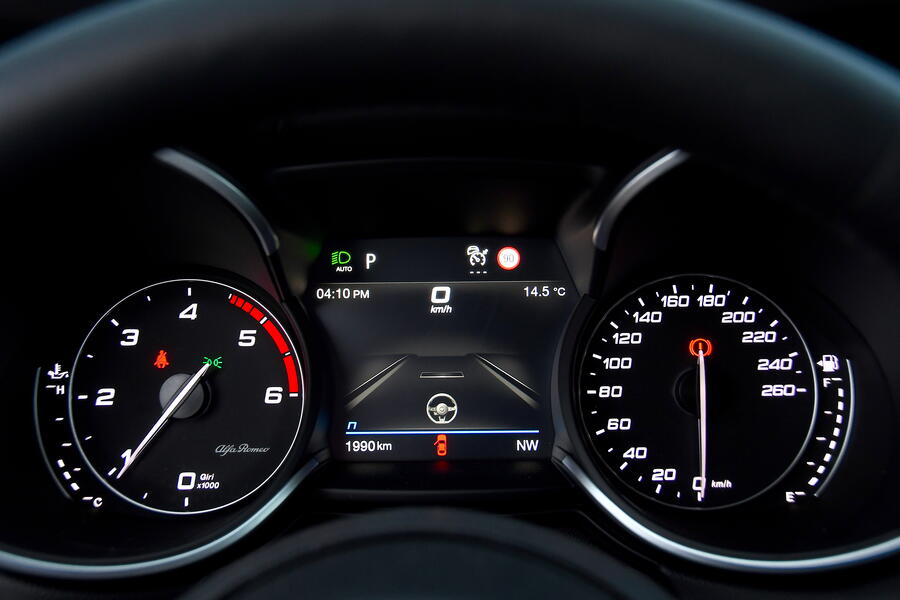 "We will have the cannocchiale, for sure," said Imparato, "and we will have a larger central display than we do currently, depending on the car.
"I also like the idea of a larger head-up display with a 'ghost car' projected as if on the road ahead, to help you position the car as you drive.
"This feels like something an Alfa should do. It's helping you to drive the car and keeping you engaged in the process.
"What I don't need is to know the weather for three weeks' time. I don't care – I'm here to drive."
As regards autonomous driving technology, future Alfas will come with separate driving modes that Imparato describes as "I want to drive" and "I want to be driven" and will oblige drivers to choose between the two at the start of every journey, ensuring there's no confusion between semi-autonomous operation and full human control.
"But it's important we know what systems will add value, and which we should exclude," pointed out Imparato.
"Our job isn't to offer every lane-keeping, convenience and crash-avoidance system that we can, just because our competitors have them. We must be selective."